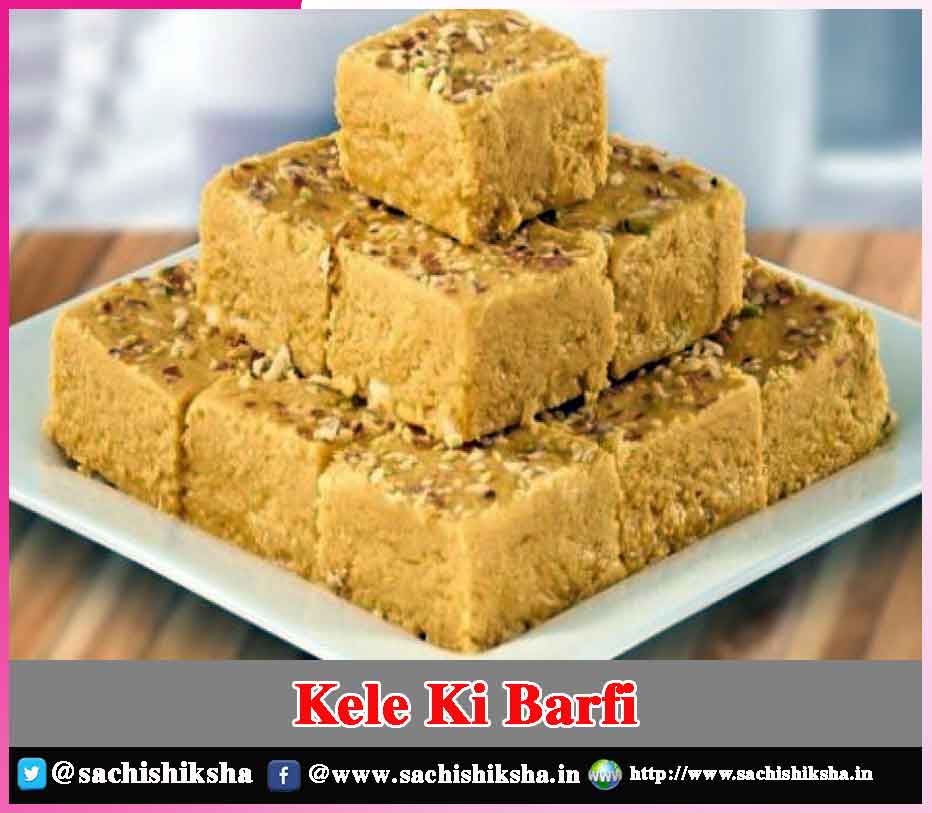 Kele Ki Barfi
 If you are yearning for something sweet, let us entice you with two awesome desserts. These desserts will not only be satisfying but an experience of sweet heaven in your mouth.
Let us start with Kele ki Barfi (Ripe Banana Dessert):
 Kele ki Barfi
Ingredients
5 – Ripe Bananas

3 Cup – Milk

2/3 Tablespoon – Ghee

2 Cup – Sugar

1 Tablespoon – Grated Coconut

Cardamom & Saffron – Optional

Almonds (for Garnish) – Optional
Keep a plate or tray lined with parchment paper or grease the plate with ghee and keep it ready.
Method –Kele ki Barfi
Also Read: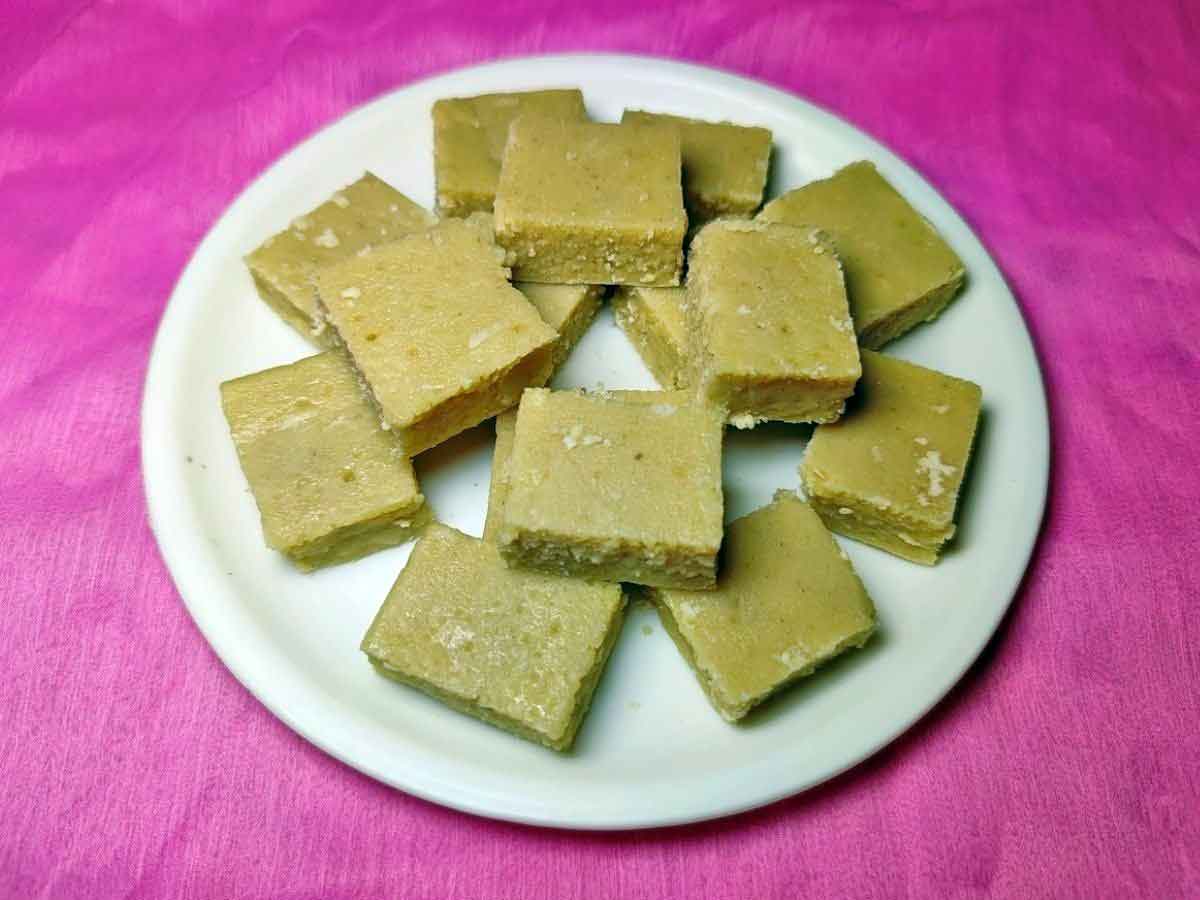 To begin first boil milk in a pan. While the milk is heating, mash the bananas either with hand or use a masher. Once the milk gets its first boil, add the mash bananas. You can add ground cardamom and/or saffron to the milk if you wish to enhance the barfi's flavor, this is optional.
Next, keep stirring frequently till the mixture reduces and dries. Now add ghee to the mixture and cook it until it turns slightly brown. At this point, add sugar and continue stirring till it gets completely melted in the mix. If you wish to use grated coconut, you can add it to the mix along with sugar.
Once all the ingredients in the pan gets sufficiently thickened, you can pour it on to the greased plate or tray. Spread the mixture evenly. When the mixture cools down, slice them diagonally or in squares. Garnish each piece with slivers of almonds and serve.