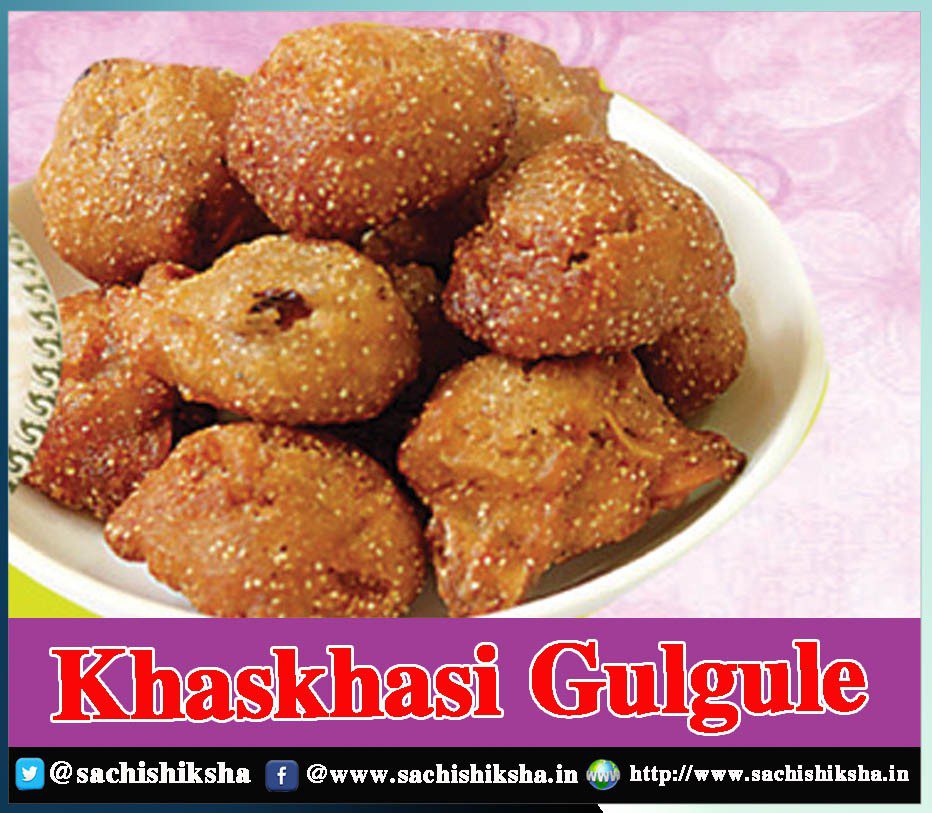 Khaskhasi Gulgule
Ingredient
One cup flour,
One cup of semolina,
One cup of sugar,
Half teaspoon ground cardamom powder,
3 tablespoons cleaned and watery 'khaskhas,'
2 tablespoon grated dry coconut,
pure ghee or refined for frying.
Method
Mix flour, semolina and sugar together and add some water slowly as needed to make the thick consistency batter. Run the hand mixer for two minutes so that the sugar dissolves well. Put poppy seeds, nuts and cardamom powder in it. Heat the oil in a frying pan on medium high heat. Fry the 'gulgulas' golden brown all sides, turning them occasionally.
It will take 2 to 3 minutes. Remove the 'gulgulas' and place over a paper towel so the excess oil is absorbed. Mini donuts are ready to be served after cooling.
Follow us on Facebook, Twitter, LinkedIn and Instagram, YouTube to get more updates related to Sachi Shiksha – The Famous Spiritual Magazine in India.