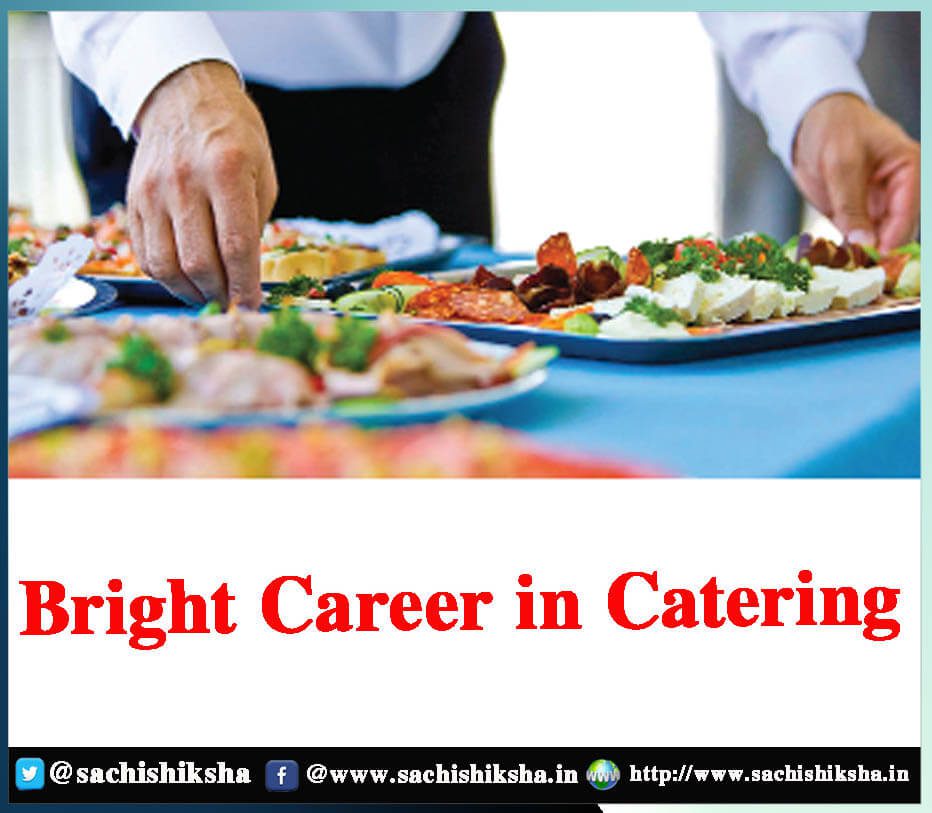 In the weddings, where customs were given priority, in the changing times, people have started paying special attention to every arrangement, from the welcome of the members of the marriage party to the decoration to make every wedding ceremony memorable.
First in this category are food arrangements. If your food menu is fit, your event is considered successful. According to an estimate, the Indian hotel industry is growing at an annual rate of fifteen percent.
Foreign companies are also having partnership with Indian companies in this field. After the growing expansion of restaurants or hotels, catering has taken the form of a business. Of course, there will be a demand for catering work where there are so many hotels and restaurants.
Catering is a service oriented industry wherein the facilities are provided to the customers according to their demand. For this purpose, it is important to have a strong and influential personality. In the era of globalization, there are abundant opportunities in this field.
Great Opportunities
Catering is required in varying countries, locations and for differing events. Whether you want to spend your time working in one area or city, or if you wish to travel across different continents working as a caterer, the opportunities are almost endless.
Job Variety
One event might be a wedding; another could be a baby shower. Alternatively, you might be preparing food for a work conference. With catering, you're not stuck in one location, with one kind of menu, day in and day out. In catering, there can be great variety week in and week out, which can ensure that you aren't bored with your job.
Nature of Work
To be successful in the field of catering, it is important to have a personal relationship. Today, all small hotels have the demand of catering experts. If you want to start your own work, you can start this work from anywhere -home or shop. There is no need for more people to start this work at a small scale, while more people are needed to start at the big level. Large-scale catering work requires more and large space.
You must always keep in mind that the promise you have made to the customer, does not break in any condition. Faith is the path to success in this field. But if you want to succeed by walking on the old path, it will be a little difficult, because everything is changing with speed and people's eating taste is going global. If you are not aware of new recipes, your success will be limited in this work.
Training
Catering is an important part of hotel management. There is no shortage of institutions which provide training for catering. The duration of these courses depends on the institutions. Keep in mind that the training taken from the good institution is helpful in getting better employment. Nowadays many courses related to catering are available, through which you can become a great caterer.
Educational Qualification
For catering, no courses or qualifications were necessary before, but for the past few years, certificates & diploma courses have also been started. It is important that you should be 12th pass. In the 12th, English must be read as a compulsory subject. To be successful in this industry, it is important to have special qualities such as being soft spoken, to remain calm in every situation & to extend the hospitality.
Where are the Opportunities?
This field is full of opportunities from job perspective. You can also work with airline catering and cabin service, hospital administrator and conditioning, hotels and tourism associations, railways, banks, military forces, shipping corporations etc. Those who undergo this training, prefer to work in hotels.
Keeping updated about the new recipes coming in the country and abroad, and introducing such new things makes the career in catering challenging.
Head Institute
National Council for Hotel Management and Catering Technology, Noida.
– Khanjari Devganan
Follow us on Facebook, Twitter, LinkedIn and Instagram, YouTube to get more updates related to Sachi Shiksha – The Famous Spiritual Magazine in India.