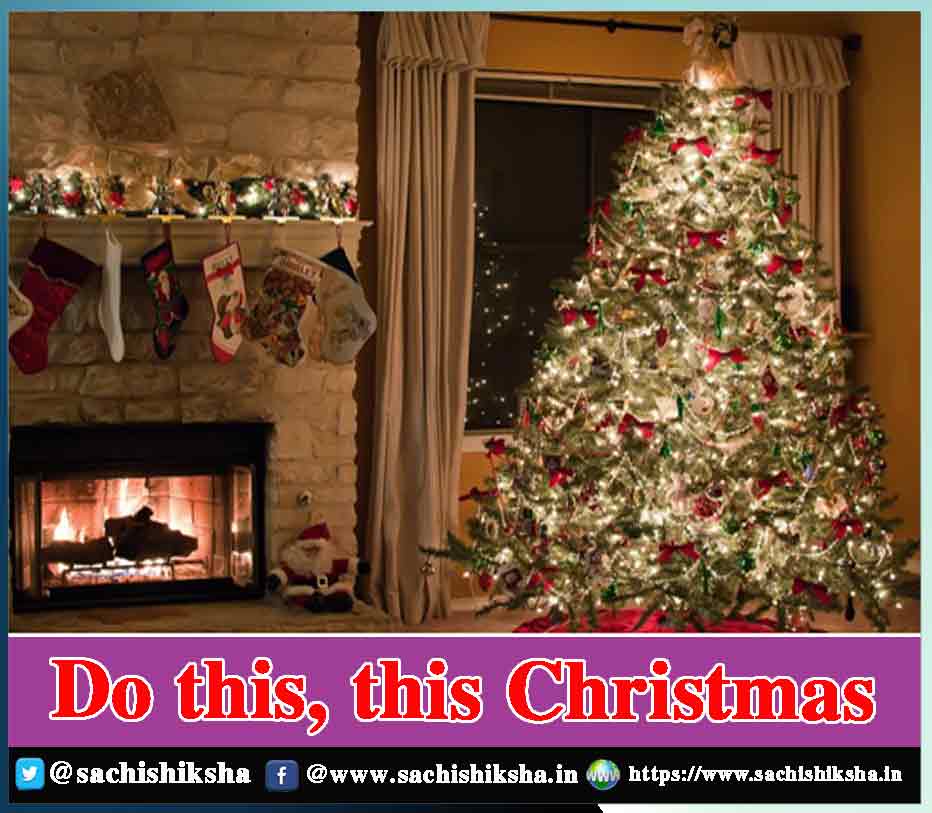 "It is Christmas in the heart that puts Christmas in the air".
The festival of joy, gratitude, hope and lights is around the corner and people of all age groups across the world eagerly wait for Christmas every year. Christmas is undoubtedly the most celebrated holiday in the world with diverse traditions yet shares some common traits such as trees, lights, themes and rejoice. There are certain decor and celebration trends that people have started following in the recent past. They use all sort of social media to promote it as well. Looking at the COVID situation, we will be covering a few ideas here that are currently trending and safe for Christmas 2020 celebrations.
Trendsetting colors going viral this festive season are navy, platinum, metal and neutral shades. Few DIY ideas using these colors will take a tour on the creative side of your personality and it will be a fun idea to hang around with family and spend some quality time during the holidays. Also, for decorating your living room or fireplace you may use old wooden planks and turn them into rustic frames or DIY floating shelves. Memory lampshades with a blend of black and white photos will make an aesthetic corner when paired with dim yellow lights. Pull out old crates from the backyard, paint them and turn them into a coffee table or a bookshelf using the magic of fairy lights.
Will a Christmas be merry without a fir tree surrounded by gifts? While taking a stroll on the DIYs let's talk about another important element of Christmas. This year the market is filled with huge varieties of Christmas tree and its hangings. Highlights of the show this year are rainbow lights, outdoor Christmas trees, pop-up Christmas trees and flocked Christmas trees. If you are looking up for some compact space decorations, another alternative for a huge Christmas tree is transforming the tree into wall art.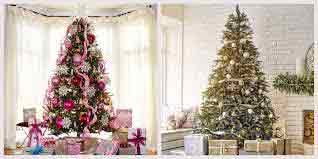 Decorate the wall with hanging ladders and convert it into a fir tree shape. Choose bland colored wall as the background and use some yellow fairy lights with Nordic-inspired decor. You can also use the backdrop while video calling your family, friends or colleagues. If you have a busy schedule and cannot spare time for lighting up your tree, then there are plenty of pre-lit Christmas trees available this year with different lighting options. You may choose from LED light strings with Bluetooth, Wi-Fi or animation options to give your tree a bright and colorful effect with minimal efforts.
Amid pandemic, festivities can only make your surrounding a little better. Even when we are celebrating the occasion with our family, basic hygiene and safety precautions are still necessary. We must create a safe space for hosting outdoor holiday parties keeping the social distancing guidelines in our mind. Make online party invitation looping in all the guests and share the safety plans ahead of time to avoid any last-minute hassles during their arrival. This year DIYs and decorations are not the only priority for the host, do not forget to add the sanitizers and other cleaning supplies to your COVID Christmas to-do list. Create a stock for essentials like paper towels, hand sanitizers, masks and disposable tableware.
Along with safety measures and sanitizing essentials try to make social distancing easy for your guests. There are several ways where direct exposure can be avoided politely. Try to avoid welcome or friendly hugs without masks or better use elbow bumps instead, it is necessary to fight the urge for hugging your family and friends.
Disinfect and wipe down tables or surfaces throughout the time and limit the areas and surfaces that will be directly contacted by the guests. Try to use disposable linens and if not make sure they are washed after every use. Decorate your backyards this year instead of planning an indoor party. You may invest in the right equipment like outdoor tents, fire pits, extra blankets and outdoor heaters to keep your friends and family warm and comfortable. Put a cherry on the cake by planning a Christmas themed movie  to make your outdoor gathering more delightful.
To sum up the ideas for social distancing Christmas, try baking! It will be a fun activity to indulge with kids and keep them occupied the whole day. You may later deliver the goodies of your baked sweets with the warmth of some personalized greeting cards or notes to your friends and family. You may choose from traditional baked delicacies this festival to revive childhood. Some delicious Christmas bakes other than gingerbread are classic mince pies, Christmas cake or biscuits, cupcakes, chocolate truffles and what not to satisfy the sweet tooth.
Try using few tips and tricks this year for safe festivities, the pandemic should not dim the light of joy and celebration. Recreating the Christmas this year may sound a bit challenging but the alternatives will surely bring a smile on the faces! Merry Christmas!
Follow us on Facebook, Twitter, Instagram, and YouTube to get more updates related to Sachi Shiksha – The Famous Spiritual Magazine in India. Also Read Our Hindi and Punjabi Editions.