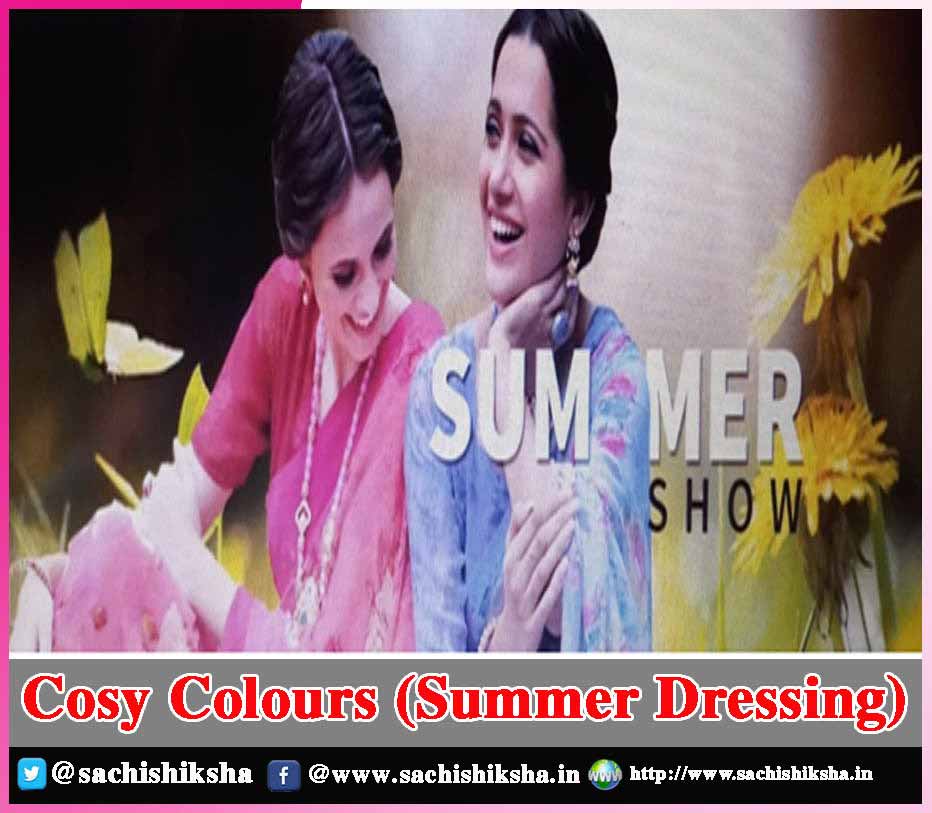 Cosy Colours (Summer Dressing)
Dressing for winters is easy as clothes and footwear are limitless, textures are plentiful and the possibility of layering provides an additional sartorial dimension.
Summer dressing, on the other hand, can present more of a challenge. The rising mercury brings with it many great things – barbecues, and bronzed skin to name a few – but it also means that wardrobe options diminish significantly.
Staying cool is concern number one, but looking good is a close second. Thankfully, there are a few tried-and-tested warm-weather outfits that manage to tick both boxes. These go-to seasonal getups can help one create a colourful and stylish and comfortable statement – from tackling the office in heat wave conditions to picking the perfect wedding guest attire – that impresses one and all.
Also Read:
India is a tropical country that has a variety of seasons. The hottest and most important of them is the summer season. Most parts of India face scorching sun and heat waves during this season. Even in most of the parts, the temperature can cross 40 degrees. The southern part of India is the hottest region of India.
People prefer wearing light-coloured cotton clothes. These clothes help in maintaining the temperature of the body, and they absorb the body sweat as well. We need to take care of our health in the summer season. It is advised to drink a lot of water and eat healthy food. We should also limit the use of oil in our diet. Lack of water in the body can result in feeling tired and dizziness.
Best Colours to Wear for Summers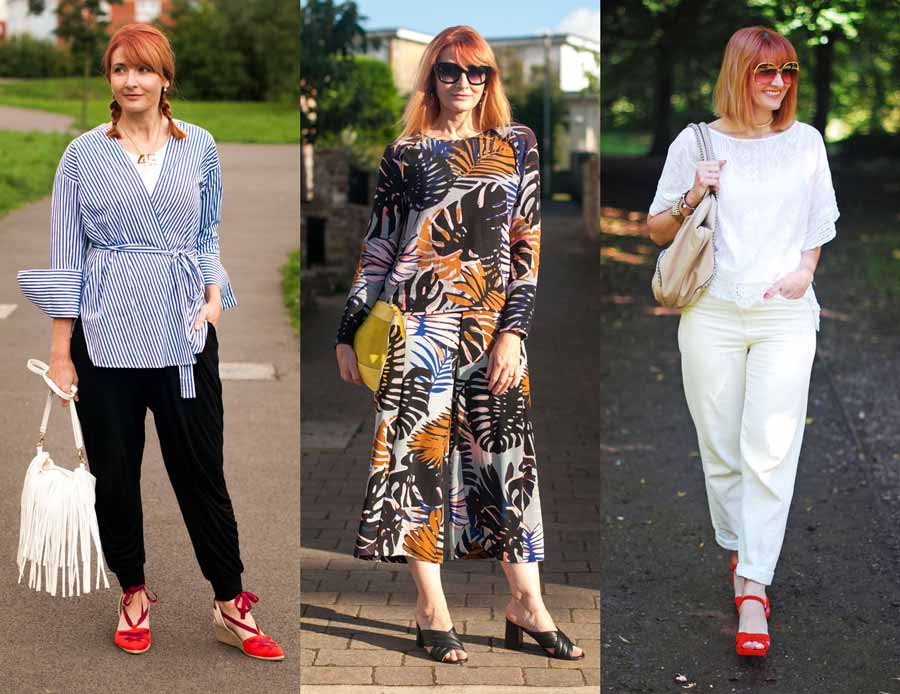 One can update their wardrobe for warm weather by adding tops, bottoms,  swimwear, shirts, pants, shorts etc in all hues and shades. There's something that's right for every occasion, whether you're shopping for work wear or looking for the perfect date-night outfit.
Summer is a wonderfully vibrant season, but there are a few shades in particular that you'll soon be seeing everywhere you look.
Some of the most popular summer colours are:
White: Summer is a great time to wear white. There are all kinds of white summer tops or shirts, so you can find one that goes with any type of pants, shorts, or skirts. White tank tops and T-shirts are classic options. Look for lightweight yet durable fabrics like Supima cotton. Or you can choose a breezy linen top or shirt with romantic embroidery. If you're shopping for a white top for work, you can't go wrong with an Oxford shirt. It can be worn with slacks or a skirt and semi-formal trousers for an office-appropriate look that's classically stylish.
Off-white: Capri pants in this colour can be worn with a white T-shirt or tank for a summer outfit that's easy to dress up or down. Accent an off-white look with gold-tone accessories and a pair of neutral wedge sandals or brown shoes, or impart a vibrant touch by adding a belt, shoes, or handbag in a bright, summery colour like orange or teal.
Khaki: Sandy hues like khaki, tan, and beige are all stylish for summer. Tops and bottoms, shirts/t-shirts and pants-shorts in these colours impart a beachy vibes to your look. You can also create a safari-inspired outfit that works for the office or dinner at your favourite restaurant. Pair a short-sleeve twill button-up shirt in desert khaki with a black midi skirt, and you are ready for any casual occasion. Similarly, men can wear Capri or Bermuda shorts and a loose crew T-shirt.
If you want an outfit that's great for sightseeing on vacation or running errands on the weekends, consider women's khaki shorts with a Supima cotton T-shirt in your favourite summer colour. Finish the outfit with a pair of all-weather sandals, which are made for walking. The open design keeps feet cool, while the padded foot-bed cushions every step.
France has done a great deal for fashion, but one of its most timeless and versatile contributions is the Breton top. First introduced as uniform for the French Navy in 1858, this striped pullover today enjoys wardrobe essential status. It can be worn by both men and women.
Turquoise: This is another colour that's on-trend for the warmer months. A polo shirt in this ocean-inspired hue is an excellent addition to any summer wardrobe. Stay cool and comfortable in an active polo crafted from high-performance polyester. This fabric wicks away moisture to keep you dry. For all-day freshness, look for a shirt with an odour-fighting anti-microbial finish. Some polo shirts even have UPF 50 to help protect skin against UV rays.
Yellow: Impart a sunny look to your wardrobe with warm-weather pieces in cheery yellow. A fit-and-flare dress in a buttery hue is great for summer – wearit for work or play. A cotton-rayon-modal blend fabric with a hint of Spandex makes the fit-and-flare a dress you'll want in your closet. It enhances every body type and moves with you, so you'll stay comfortable all day.
You can wear a yellow dress with matching shoes, or you can opt for shoes in a nude or neutral colour. If you need a light layer of warmth over the dress for cool evenings or air-conditioned environments, choose a jersey knit cardigan sweater in a complementary hue.
Fuchsia: Go bold with summer apparel in fuchsia. This tropical hue falls somewhere in between pink and purple, and it goes with lots of other colours. For example, you could wear a fuchsia T-shirt or shirt / blouse with white capris, or even with classic blue denim. It's also a popular colour for swimsuits, and it can be found in summery floral prints.
A bright colour like fuchsia can stand on its own, but it's also easy to accessorize. Slip on a stack of silver-tone bangles with a fuchsia dress for a chic evening look or create a monochromatic style by carrying a fuchsia bag. Experiment with different colour pairings to discover the looks you prefer.
As far as men are concerned, they too have a variety to sport. Opt for either tailored or chino shorts in a subdued colour (fuchsia, beige and navy are good options). Finally, add in a well-fitting shirt. This can be either in a summery pastel shade or subtly printed.
There aren't any fashion rules when it comes to wearing colour in the summer. Even darker colours like navy and black can be worn in the warmer months. The most important consideration when choosing clothing colours is to go for what makes you feel most comfortable and confident.