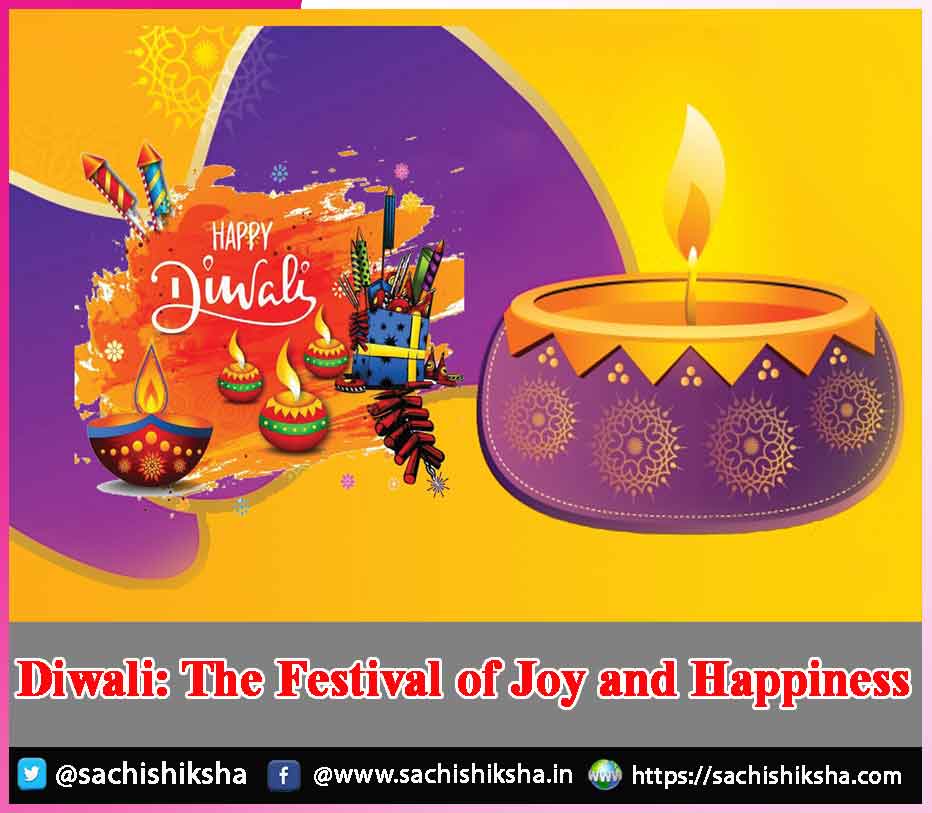 Diwali: The Festival of Joy and Happiness
Deepotsav means 'Festival of Joy', 'Celebration of Joy' 'Festival of Light.' Deepotsav is not just a festival but also an affectionate gathering of festivals. Festivals like Dhanteras, Diwali, New Year and Bhaiya Dooj bring different cultural ideologies into this festival.
This festival of lighting of lamps is a symbol of eradicating the darkness of ignorance prevalent in our hearts and illuminating it with knowledge. In our country, it was necessary for every person to always keep fire in the house. Fire has many meanings. One meaning of Agni is 'physical fire' which is helpful in making our food etc. Secondly, there should be heat in our blood i.e. here Agni means 'conscience' i.e.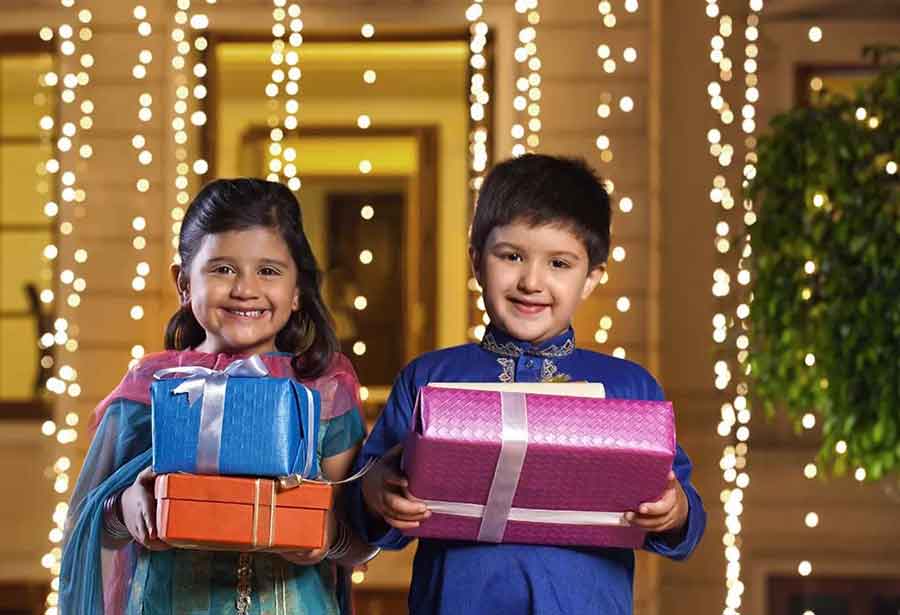 raising voice against unjust and tyrannical person. Thirdly, fire means 'fire of knowledge.' It should always be kept burning; always experience the supernatural light in the temple of the heart. This fire can also be called 'spiritual light'. All these fires inspire everyone to live a better life.
The glowing flame of countless lamps dispels the darkness of the New Moon on the night of Diwali. While firecrackers and fireworks express the enthusiasm of the mind with their light and colors, but due to excess of enthusiasm, a small mistake made during this time can extinguish the light of human life. To ensure that your Diwali is happy and safe, a little caution is needed.
Be Mindful of These Things-
Children living on the upper floors should not throw firecrackers down from the balcony even by mistake. Even joking like throwing burning firecrackers on vehicles should not be done. Also do not keep the burning lamp near any flammable object or firecrackers.
Today there is a trend to use electric bulbs. In such a situation, check the electrical wiring system properly.
Always keep quality in mind while buying crackers.
Keep firecrackers at a place in the house that is out of the reach of children.
Explain to the children about maintaining a certain distance from the firecrackers while using them. Tell them not to burn the firecrackers while leaning.
Keep a bucket of water with you while burning crackers.
Do not burn loud crackers around newborn babies and small children.
Do not allow children to roam around with firecrackers in their pockets, because the poisonous spices of firecrackers can cause harm to the children's skin if they get on their hands.
If a firecracker does not explode even after being lit, do not touch it or lean on it, nor try to light it again.
Wear cotton and tight-fitting clothes while bursting crackers. Do not wear loose, ruffled or excessively long sleeved clothes.
After lighting the sparkler, do not do mischief like waving it above your and your friends' heads. Do not throw lit sparklers on electrical wires.