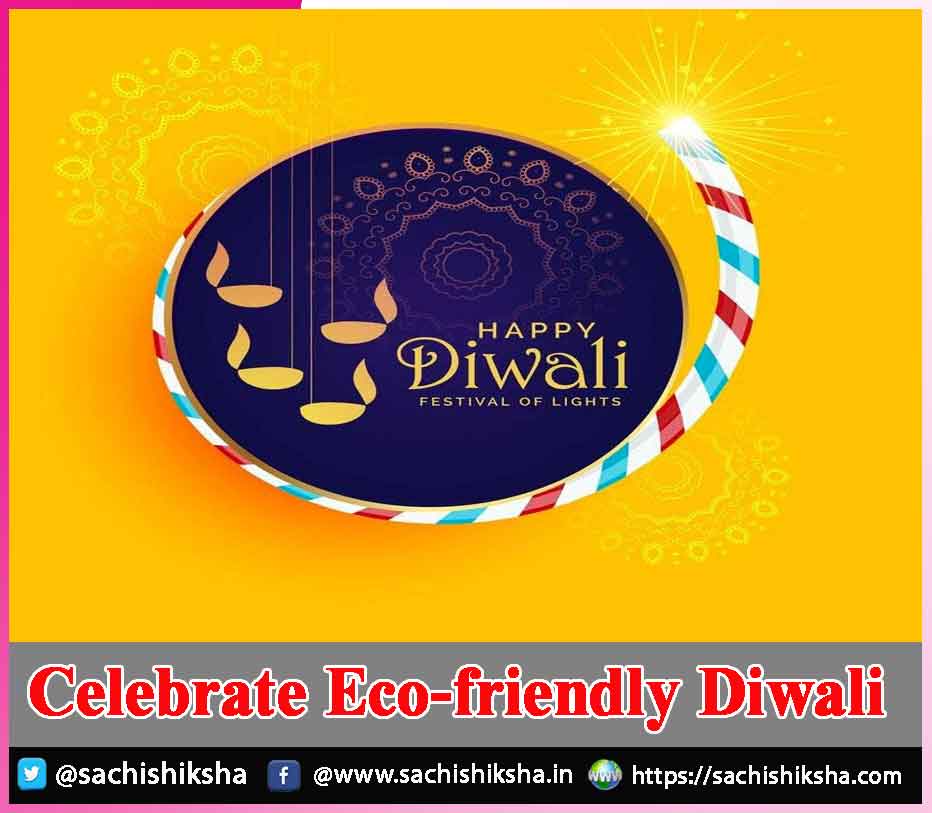 Celebrate Eco-friendly Diwali
For quite some time now, there has been a discussion about the pollution caused by bursting of firecrackers on the day of Diwali. However, to a large extent this is also true, because on this only day there is a lot of pollution due to bursting of firecrackers.
To celebrate this festival of happiness, the use of firecrackers should be reduced this time. For this, the trend of Eco-friendly Diwali is increasing. So let us know the special ways to celebrate Diwali with enthusiasm without putting any burden on the environment.
Light Earthen Lamps: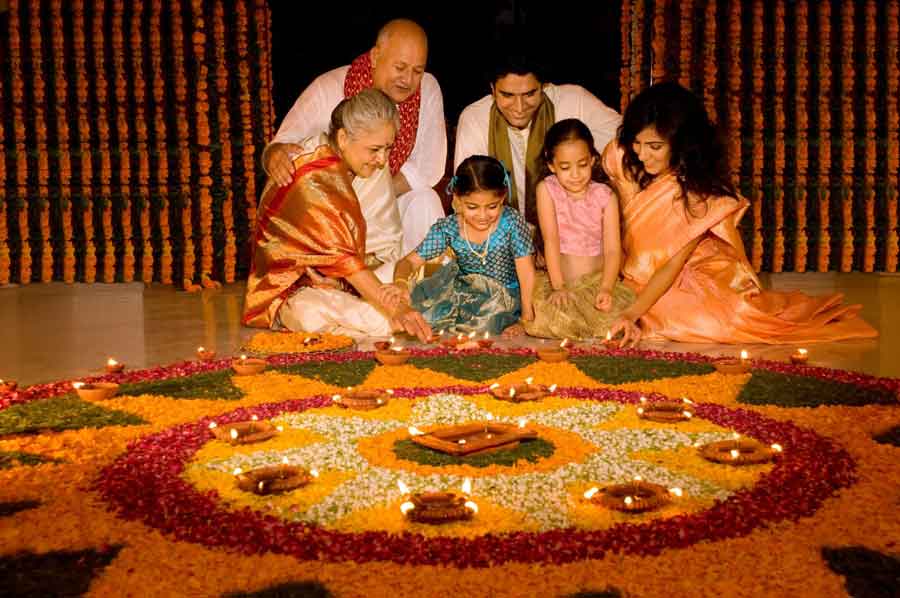 Electricity is expensive and the electricity bill can put extra load on your pocket. Instead of using electricity, illuminate your house with earthen lamps. Since the lamp is traditional and organic, it will also help the potter families.
Handmade Gifts:
The final destination of gifts made of electronics and plastic is the garbage heap. So why not choose a personalized gift made from natural materials like cloth or jute. Nothing in the world can replace a special handmade gift for your loved ones. You can already see their surprised and happy faces, right?
Wrap Gifts in Newspapers:
Those shiny sheets of plastic are difficult to recycle. So why not wrap the gifts you give to your loved ones in newspapers. You can use the comic strip section of a newspaper for children. Be the trend center among your close ones and use your imagination to wrap gifts in newspapers.
Make Rangoli with Natural Things:
Say 'No' to chemical colors of Rangoli. Rather say 'Yes' to nature, and make your Rangoli with the flowers and leaves of roses, marigolds and chrysanthemums. For colors you can also try turmeric, kumkum and coffee powder. Not only are these things eco-friendly, but they can also be easily disposed of in your trash bin the next day.
Use Green Crackers:
Green firecrackers are a discovery of the National Engineering Research Institute, which are similar in appearance and burning to traditional firecrackers. This institute had started research on green crackers and looked at its pros and cons. Green crackers are similar to normal crackers in appearance, burning and sound but they do not cause pollution. Green crackers should be burst while protecting one's own body and other things in the house. Caution should be taken in everything where there is danger. Apart from being less harmful for pollution, these crackers are not much different. In such a situation, green crackers should be burst following safety rules.
Donate Old and New Things:
Instead of throwing away old things while cleaning out your closet, donate them to the needy. Those things will start being reused, which will reduce waste. Along with old items, you can also buy some new items like some crackers and sweets and give them to the needy. They will really appreciate your generosity and it will bring a smile on their faces.
HAPPY DIWALI!            HAPPY DIWALI!             HAPPY DIWALI!