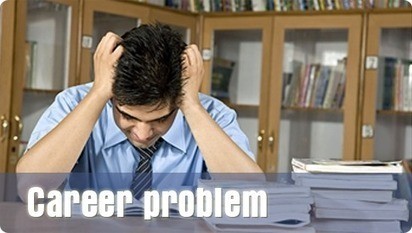 In a country like India, parents are mostly unaware of the Indian Education policy. They wish to give best-o-best Education to their kids, but they don't have proper parameters to see, what exactly their wards are learning and what actually they must.
After 12th is the deciding factor to think about career and parents miss that time to give directions to their wards. By not getting the desired stream of subject, students miss to contribute 100% of their efforts too. Many a students even leave studies in between, because of non-selection of a subject, understanding and difficulty level.
Dr. Gaurav states on the changing thought process of youth, in terms of career, "in a field like Education, there is a lot of competition. It will be useless to force the kids. For a student to succeed, the mandate factors are his own knowledge and confidence."
Career counselor, Upendra Singhal says his wards should either be a doctor or engineer or they should opt for a field generating more money as well as position. Student in 10th class cannot take strong decision. It is only after 12th that he is able to visualize the line of his/ her interest.
Actually this is the time of patience and examination, both for parents and the child. At this time, we suggest to them, that it is the interest of the kid that is the priority in selecting the career. And it is only he, who can share, where his interest lies more.
Whether he is interested in competitive exams like IIT, Medical etc. or he has orientation towards other examinations? As far as making career is concerned then medical and engineering are not the only streams, there are many alternates, where there is scope of a better future.
Computer, CA, Information Technology, Fashion Designing, Air Hostess, Lawyer, MBA, Politics and Teaching too are the fields that offer vast career opportunities. Parents normally overlook these options.
If the kid wants to opt for any career line, against the wish of his parents, then certainly his wish should also be given a thought, because it is not necessary that the ward will be successful if he follows the forced wish line career suggested by his parents. It can be dangerous for a student.
Success on the basis of knowledge
Psychiatrist Sameer Parikh states, 'there are three important things with regard to career. First, what is the attitude, second, where lays the interest and thirdly, motivation can lead to which direction. Parents should take decision based on these three facts. He further says that the imposed decision of parents sometimes leads to serious affairs.
Children start working on the field imposed by the parents, but are unable to do well, because of lack of interest and information. As a result they suffer from inferiority complex, confidence tends to blur and in deep isolation they become depressed, low and even think of risky steps like suicide. Parents should plan their career based on their wards capacity, so that he can attain success based on his wishes.
Your contribution to the success
Famous career counselor, Prof. (Dr.) S.K. Acharya states, "Parents should see to the following things. They should keep an eye on their wards since beginning. They should mingle with their wards, behave like friends with them, and then only the kids will open up to speak. There are many alternates to making a career. Better it will be to analyze the news papers and magazines regularly, so that you can guide your wards based on the information given there.
Seeking information from internet also will be beneficial.Remember a coaching Institute can only guide the students, but it is the parents, whose role can guide the kids to the right direction.One can become doctor, engineer and can attain other big success by self study too. Never fall in the pit of superstitions like kundali, astrology etc. It is necessary for parents to pass on the thought process, 'work is worship' to their wards.
Follow us on Facebook, Twitter, Instagram, YouTube to get more updates related to Sachi Shiksha – The Famous Spiritual Magazine in India.