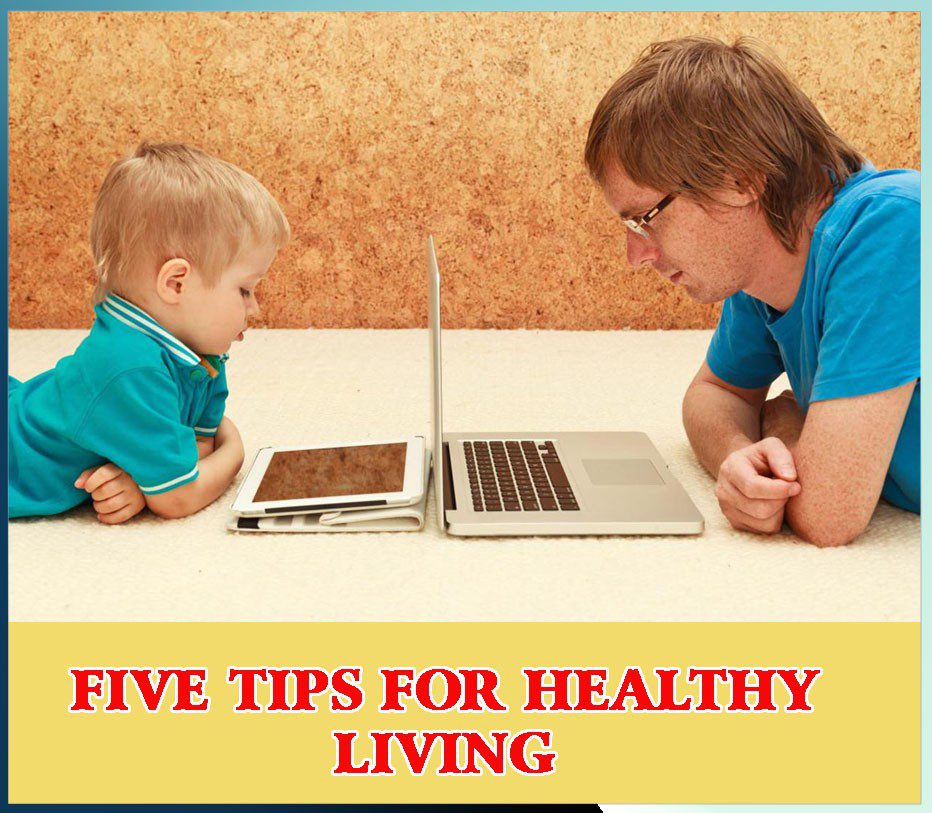 Healthy living in general means both physical and mental health (which are closely linked in  almost all aspects) are being in balanced functioning state. This balanced state helps us to perform our regular tasks without any difficulty. So, it is important to discuss and share tips for healthy living to transform lives.
It is said that..

if money is lost, nothing is lost,

health is lost something is lost.. but

if your character is lost everything is lost.
Let me rectify this with another proverb of Hindu Mythology "Pahla Sukh Nirogi Kaya" means first blessing is healthy body, "doosra sukh ghar mein ho maya" means second blessing is that you should have enough money at home.
We should not go for the number game. Besides earning handsome salary, the health issue must have a top priority for a person. If you are hale and hearty there will be more chances and opportunities.
The Founder of Art of Living, Shri Shri Ravi Shankar says that for perfect health, a person should be mentally at peace, stable, and should be soft at the emotional level. Though in today's fast life, you cannot target or focus on this very easily.
But there are few tips with which we can lessen mental and physical workload and thus bring change in the energy level. Today the technique has managed to unfold the secrets of the whole universe.
But the fact is that the man himself has not been able to unfold his own mystery. Let us see simple health tips for everyone for maintaining a healthy lifestyle.
Most Important is to Know Yourself
First of all, it is necessary to know yourself. We must know our body, breathing, brain, wisdom, memory and ego. This helps us to know that we can cope up with the present. For this, it is better to take one week's leave. This is like taking your car for servicing.
Make sure, that this leave period should not be made public. You can go to peaceful hill area, or in the distant plains, where nobody knows you. Every second of the time should be yours. No mobile, no newspaper even, no TV etc.
If you have facilities to remain in peace at home, you have a very good option. Only thing is that you should take a break from your daily life. During this time, try to involve yourself with nature. Get up in the morning. Do yoga at the time of sunrise.
Massage your body; take hot lime water in the morning. You can also do cycling, jogging, morning walk. During this period, try to have simple and nutritious food. Try to have fresh food. Take salads and other things like butter milk etc, which you used to avoid in your daily routine due to shortage of time. Though the fact is that, these things should be included in daily food routine. In busy schedule of life, you do not have time for your hobbies.
If you are a music lover, try to practice vocal or instrumental. If you do not know, try to join a class. The motive behind this is that spare some time for you.
Meditation Should be Part of Life
We are running after materialistic things throughout our life. Even if we pray sometime, we demand worldly belongings. If you are tired of all these things, leave all these behind. Sit in meditation, chat with God and make him your dearest friend.
Imagine when your child comes and demand for milk, then demands for chocolates, then again he demands for toys and after that he demands for cycle. And if you tell him to come and sit with you and he refuses by saying that he has no time, then how will you feel? On the same lines, when we always demand from God and never sit with him, how can we get contentment? With meditation you get complete rest.
You can call it Key to Full Health.
During meditation time, your heart is free from hesitation, confusion and is without any prejudice. You are in a state of total peace. You live in the present. Meditation in itself is a key to complete mental and physical health. But if you consider it a very difficult task to get perfect health then think over again and see that small things can bring huge changes in quality of life.
Proper Dietary Intake
If you want to have control on your emotions, thoughts and actions and have a healthy body, your food habits should be proper. You should very well know that what you are eating. It is a proverb "jaisa khao ann vaisa banega man" means you become as you eat. The food we take affects our body and mind to a great extent. Fresh fruits, vegetables help the body a lot whereas packed and frozen food does not have that impact. Fresh food is always energetic.
This fills you with enthusiasm, excitement and patience and blesses you with long life.
Your Time
Every day we are busy in different works and thus we do not find time to think of our self. Due to this, we feel lazy and tired. Sitting in a corner remaining silent for some time makes you energetic and lively. We feel refreshed and get the power to think deep and positive. So it is advisable to sit silently for a few minutes and forget the world.
Moreover, when you are on leave from the job, plan your future and this is called time management. Analyze every moment of your time. Where it is spent? What changes are needed to reschedule the day? Priorities should be fixed so that at the end of the day you feel contented with what you have done. Time saved is like money earned.
When you do justice to time, it helps you to reach on the top in even monetary world or in any other field.
Deep Breathing
Breathing is life. This is done by us. It is not taught anywhere. By understanding the breathing we get the view of its energy. By this, you can control your thinking, emotions and anger. You can control your mood also by deep breathing and counting your breathing. This works like a miracle. If we follow all the things discussed above, we will become our own doctor without harming ourselves.
We can earn peace, prosperity and all that we need. These are the tips with no side effects and it repairs every cell of body and mind. Refresh it and fill it with full positive energy making us hale and hearty.
– MADHU SIDHWANI
Follow us on Facebook, Twitter, LinkedIn and Instagram, YouTube to get more updates related to Sachi Shiksha – The Famous Spiritual Magazine in India.