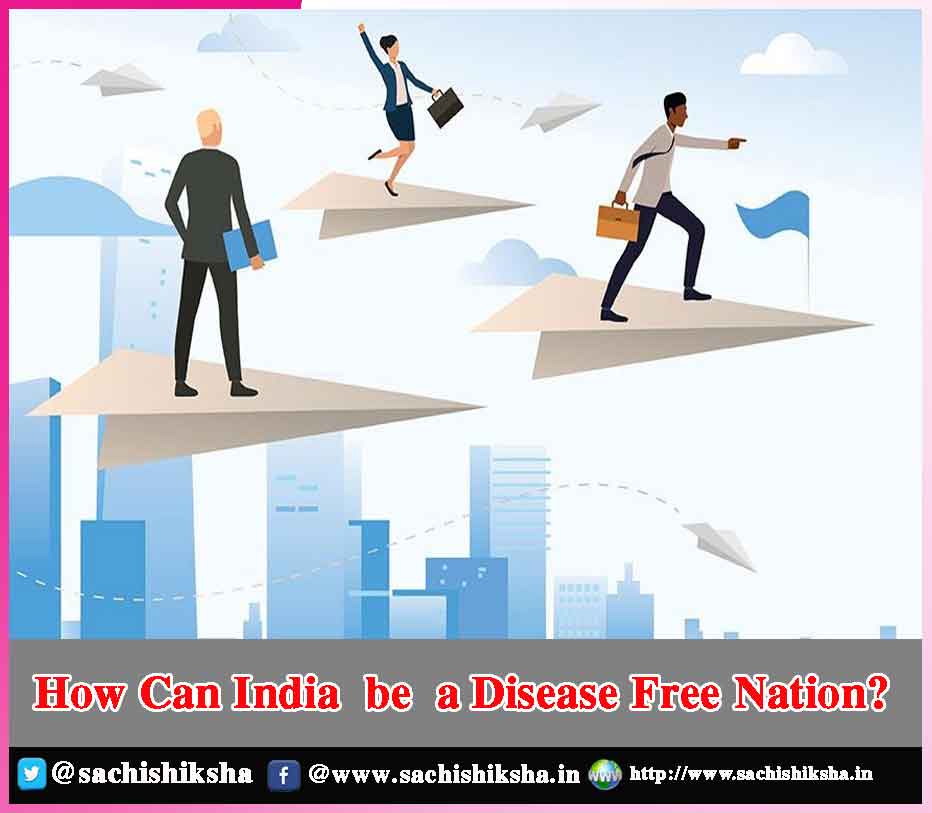 How Can India  be  a Disease Free Nation?
Introduction: The pandemic has made the society think about public health and a better life style. India also has dynamic pharmaceutical and biotechnology industries, world-class scientists, and research prospects which, when tapped fully, can turn out to be a great advantage. The World Health Organisation (WHO) indicates that India ranks very high among the nations affected by the rising wave of premature deaths caused by non-communicable diseases, which account for 60% of all deaths in India.
There are disparities and gaps in health and health care systems between poorer and richer states and underfunded health care systems that in many cases are inefficiently run. Hence there is a need for interventions and better policy implementation to cover one and all and address these issues.
Also Read:
Major Causes of Death: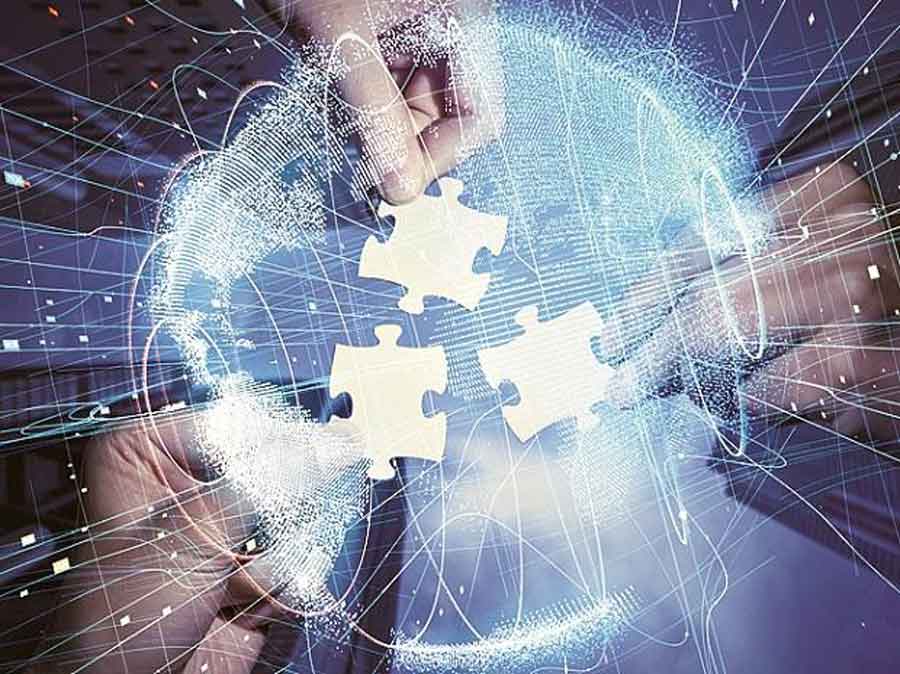 The WHO estimates, the causes of child morality in the age group 0-5 years in India are neonatal causes , pneumonia, diarrhoeal disease, measles, injuries  and others. According to NFHS lakhs of children face stunting, inhibited growth and every year they die due to malnutrition and poverty. The report also indicates a high prevalence of overweight/obesity, hypertension and elevated random blood glucose levels in Indian men and women
Unhygienic Environment:
The government has taken steps to augment the healthcare sector in India but it is not just the  government schemes and policies that will help the people but improvement at the social level is also required where people take up healthy and nutritious eating habits. Unhygienic environment also causes diseases like typhoid, cholera, malaria etc. A clean and a healthier environment ensures better health. The state must make sure that the population lives in healthier conditions and the right to a clean environment should be a fundamental right. Dingy and suffocated places where poverty stricken people live is a big cause of diseases.
Unhealthy & Fast Food:
Fast food, unhealthy oily food is another reason for an unhealthy population and emphasis should be laid on balanced diet and healthier food supplements. Genetically modified food should be researched upon more and proper rules & regulations should be made to lay a framework for their use and safety. They  help in erasing the deficiency of nutrients in the human body but they may have their own disadvantages as well.
Animal to Human Contact:
Many diseases and infections are spreading because of animal to human contact. Covid, Monkeypox, Swine flu are some of the examples. Research and development is important but on a societal level the animal human contact can be limited by not encroaching and destroying the habitat of animals and birds. On the moral ground, we all must be considerate enough to know the boundaries of every species on the earth.
Animals sometimes carry harmful germs that can spread to people and cause illness – these are known as zoonotic diseases or zoonoses. Zoonotic diseases are caused by harmful germs like viruses, bacteria, parasites, and fungi. These germs can cause many different types of diseases in people and animals, ranging from mild to serious illness and even death. The primary health care sectors are of prime focus and attention by the government. These centres have the infrastructure, medications and treatment available for primary healthcare treatment.
Aayushman Bharat:
It is a centrally sponsored scheme for underprivileged families. It can potentially cover crores of beneficiaries.
It provides coverage of up to Rs 5 lakh per family per year for secondary and tertiary care hospitalization.The benefits of the scheme are portable throughout the country and a beneficiary covered by the scheme will be allowed to receive cashless benefits from any public/private hospital throughout the country.
By 2025, the Government of India is planning to increase the expenditure on Health care to 2.5% of the GDP.
 In the Budget of 2020-21, Government of India has approved the extension of National Health Mission with an allocated budget of around Rs 34,000 crores.
Ayushman Bharat Pradhan Mantri Jan Arogya Yojana (PM-JAY) – This is the largest health care program funded by the government.
The National Nutrition Mission has set an objective of reducing the under nutrition, problems of stunting by 2%
National Rural Health Mission (NRHM)
aims to improve child health and addresses factors responsible for infant and under-five mortality. Reduction of infant and child mortality has been an important tenet of the health policy of the government and it has tried to address the issue right from the early stages of planned development.
Child mortality is an important issue as NFHS(National Family Healthcare Survey) says that many infants and newborns are prone to diseases and infections which ultimately lead to deaths. To address the issue setting up of facilities for care of sick newborn such as Special New Born Care Units (SNCUs), New Born Stabilization Units (NBSUs) and New Born Baby Corners (NBBCs) at different levels is being done under NRHM.
Universal Immunisation Programme (UIP)
The Immunisation Programme is a key intervention for protection of children from life threatening conditions, which are preventable. Immunisation shields a person and boosts his immunity against infections. This gained momentum in 1985 as Universal Immunisation Programme (UIP). Since 1997, immunisation activities have been an important component of the National Reproductive and Child Health Programme.
Conclusion:
We can see that the Government has been taking many policy measures to ensure better health for all. However there are lapses and gaps that need to be addressed because we still have a long way to go in terms of living a healthy life. Other than better policy implementation, awareness and knowledge is a must.
Literacy increases chances of better living standards. Proper grievance redressal for the underprivileged people unable to utilise the healthcare infrastructure and the victims of the wrath of medical practitioners should be ensured. The research by institutes like ICMR, Serum Institute of India should be encouraged. Strict attendance norms should be applied to health care centres for employees to be present. Corrupt practices should be discouraged and punished. All these steps will help in making India a healthier and a disease free nation.