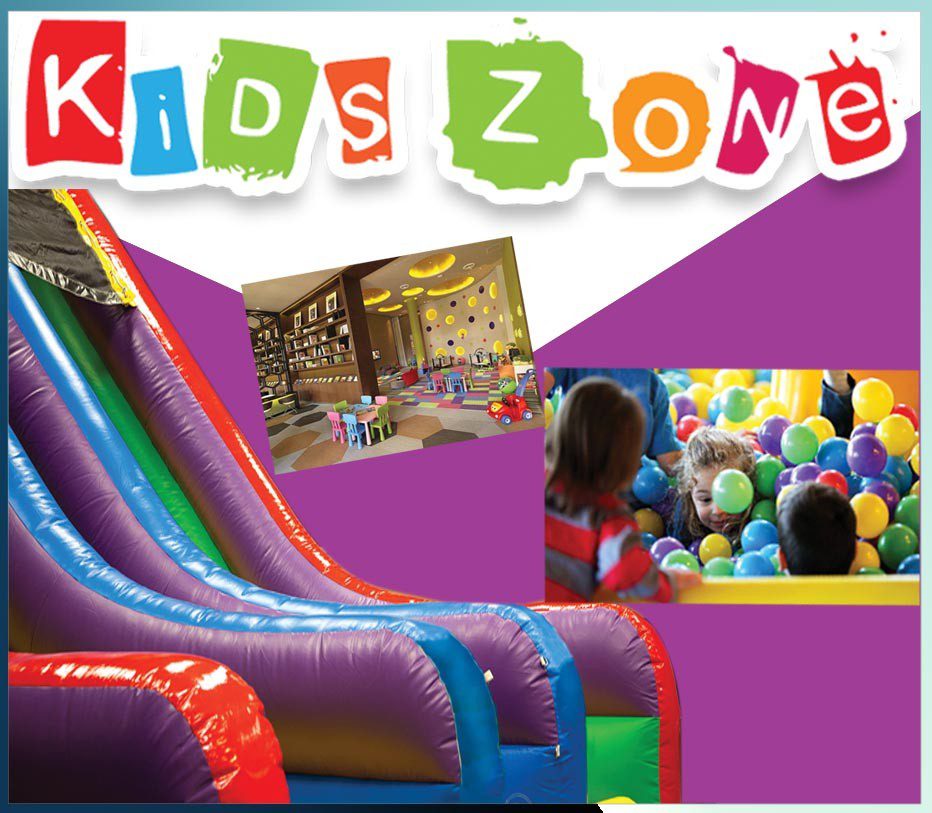 KIDS ZONE : The tradition of joint families has now become the tale of the past. People are becoming crazy for nuclear families.
People opt for nuclear families even though they know its adverse effects. Everyone wants privacy and do not compromise even for the sake of emotional security of the kids. Previously when there were joint families, the space was less but everyone had a big heart to accommodate all the kids. In every family there used to be 8 to 10 kids.
And looking after them and their proper caring was really a tough job but thanks to system of the family. Two ladies used to be in kitchen. One used to be busy in bathing the kids. One used to look after their uniform and dress up.
All the kids used to sit in line and one or two ladies used to serve. All the kids used to eat together. It used to be such a beautiful scene. No crying, no remarks that we will not eat this and that.
What was served in the plates had to be taken. There was a little fight in the morning amongst the ladies and kids and all nutritive food used to be served and taken up properly under the supervision of senior ladies.
It was the regular practice of the children to change the dress after coming back from school, wash the hands and sit on the table to have lunch. Again the same routine of the morning used to be repeated. There used to be a slight change in the scene.
Two or three ladies from the family must have gone for the job and thus the other ladies used to be there to look after the kids. After that all the kids were asked to sleep. No TV and other things. When the kids used to get up in the evening they were asked to go for cycling or some shopping etc. After that the senior most female of the family used to ask them to sit with books and school bag.
Under her guidance, two juniors were asked to see their homework or give any other guidance. The means of playing were making mud houses, cycling, playing in the garden, doing their preparations for the next day means uniform, shoes etc.
Life was so simple. Every aspect of life was attended and enjoyed. The family was managed with the cooperation of youngest to eldest member of the family.
Every member was employed on his/her front. Now those soothing and pleasant days have gone. In Nuclear families, we nurture our self motive leaving behind the interests of the other members.
Four members in a small family have their own rooms, gadgets and other electronic equipment. There is a separate TV in each room. These facilities have made us self centered and we are more concerned about the gadgets instead of nurturing relations.
Everyone is mad for his own ego.
When the parents have to plan for the kid's zone, they have to see to the following things:
Space:
The kid's zone should be in the midst of the house, so that you can easily have an eye on their activities. If no separate room can be provided, you can prepare a partition of wood or curtain so that you can talk to them from the kitchen.
Have a dialogue so that the kids do not feel neglected. Rather they can discuss their problems with the moms from their zone. If it is not possible to have a partition, you can go for buying small net houses.
These are very beautiful and are available in multi colours. It will be better that you take the kids with you and buy the net houses of their choice. These houses are well designed to keep their belongings and there are shelves for eatable too etc.
According to the weather, you can have mat, carpet or any other thing and spread this on the floor. Make sure that the sheet should be so beautiful and colourful that the kid has the excitement to enter in that hut.
EATABLES:
The kids will enter the kid's zone after coming from school, so it is the duty of the mother or father to put fresh eatables in different boxes so that the kids do not fight with each other. You should persuade them to share their eatable boxes.
Fresh R.O. bottle should be kept for each kid. Ask them to bring back the boxes and bottles when they come out and put them in the sink so that it can be washed off. If the kids are grown up, ask them to wash the boxes and bottles themselves.
RECREATION MATERIAL:
If you want that the kids should not watch TV, put attractive painting and sketching and other craft items in kid's zone. Encourage them to do these things and fix the award for that. You can put comic books like chacha choudhri, motu-patlu etc to keep the kids busy.
You can also make an arrangement for the lullaby in a CD or in the mobile so that when the kids hear lullaby while doing craft work and drawing, they can also sleep with soothing effect.
PROPER LIGHTING:
In the net hut, proper arrangement of light should be there. In the summer, cooling effect should be given with special care.
CLEANLINESS:
Cleanliness is very important. Make your kids aware for this. Cultivate the habit of cleaning their hut themselves. Once in a week you can also look to it that it is properly cleaned. Spray some drops of light perfume. With the air of the fan the whole net will be filled with very good fragrance. This habit will bring confidence in them and they will consider it as their duty to clean the rooms also.
INDOOR GAMES:
There should be arrangements for the indoor games like chess, carom, ludo etc. When they go to garden for playing you can give rope for playing. They can also play Sitolia and other outdoor games.
HOLIDAY FOR THE KID ZONE:
You can send your kids in the kid's zone for whole week so that they allow you to work. But you should take care that on Sundays and other weekly offs, no Kids Zone should be there, there should be a holiday for kid's zone too. This is the time that you keep the kids with you and train them to do their own little works themselves to build confidence.
This confidence will be of great help to you also. This will give you spare time to think about you or plan the next week accordingly with peace of mind. If you are not able to find an idea as to how to make Kid's Zone separately, you can go for a dinner in a good restaurant or a hotel.
These days the restaurants prefer to keep separate kid's zone to attract the customers. These kid's zones give you the pattern to make space for them. After all, your house is yours. Make it a lovely home. Take the idea from there, but the colours or the items to be kept in your kids zone should be yours only and as per the suggestions of the family members.
KAVITA.
Follow us on Facebook, Twitter, Google+, LinkedIn and Instagram, YouTube to get more updates related to sachi shiksha Spiritual Magazine, articles.