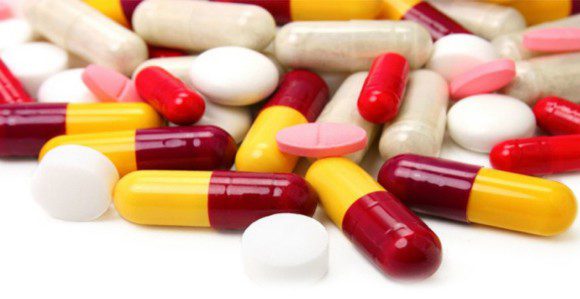 If you thought you are lucky to be among those who do not have to queue up in dirty 'Sarkari' Hospitals (Government Hospitals) when you or your dear ones are unwell;
Think again!
Behind the salubrious environs of private sector hospitals, the impeccably clean private rooms for patients, the refreshingly polite paramedical staff and the quick service, lay sinister entrepreneurial interests that reduce ill human beings as mere 'targets'.Patients are blissfully oblivious of the fact that the doctors' income is linked to the total procedures that they do and the billing they bring in for the hospital.
Much has been spoken of brain drain from prestigious government institutes like AIMS, New Delhi or PGI, Chandigarh; besides others. But it is only the doctors who make the switch who know that lucrative salary packages, chauffeur driven cars, and swanky offices in fancy hospital buildings come at a price. Says Dr. Vivek Puri (name changed on request), an eminent cardiologist who left PGI, Chandigarh to join country's one of the biggest hospital chains that set base in Mohali.
"I was taken aback the first time the hospital gave me targets for interventions like angiography, angioplasty, stenting etc. Shockingly, there were incentives for those who met or exceeded the targets and pressure on the doctors to recommend stenting or angiography even if it could be avoided. In the public sector we are trained to minimize cost of treatment for the patients' benefit and in the private sector the motive is absolutely opposite." said Dr Puri.
Tests and More Tests
This explains to a large extent how patients registering in OPDs as new patients are taken for a ride in the name of medical care. Diagnostic tests are recommended, repeated and patients asked to undergo the more advanced and expensive tests even when there is no need at all. It is an established fact that in smaller nursing homes, there is a direct collusion between the doctors and the diagnostic labs with later paying as high as 40% commission to the doctors for recommending tests.
Private nursing homes are notorious for prodding pregnant women to undergo caesarean surgeries for child birth on some pretext or the other, to inflate hospital bills. And infertility clinics, inhumanely offer 'packages' of Rs 10 lakh for IVF procedures, making mockery of human sentiments.
Rakesh Sharma, a private employee in New Delhi, developed pain in the abdomen. He went to AIIMS and was overwhelmed with the congestion, crowded counters, endless wait for his turn to get the doctor's time and lack of hygiene. He was diagnosed with pancreatic cancer in an advanced stage and rushed to a prestigious private cancer hospital for prompt treatment. "He was put on chemotherapy and immediately his condition worsened and side effects of the medicine kicked in.
In the meantime, he was made to undergo a plethora of tests, why these were being done, what their results were, what it meant for the patient, we were not told, says his son, Rohit. Three weeks later, he died. The family had to sell off a piece of family land in a hurry to raise money for the hospital bill, Rs 7.5 lakh.
"We feel the doctors knew that he couldn't be helped at that late stage. Instead of telling us the reality and guiding us to give him quality life in the last three weeks, by giving him palliative care, they made him suffer the pain of all those tests, all for the sake of money" he says bitterly. Rohit is not isolated in feeling that he was duped by the hospital.
However, the system is such that there is absolutely nothing that people can do if they find themselves rushed through unnecessary tests and treatments and needless hospital admissions for the sake of inflating the hospital bills. Caring for life is a lucrative business and it is for no reason that country's top hospitals that are owned and managed by, not doctors, but business management experts.
Negligent to Negligence Even
In cases of grossest of medical negligence, the percentage of redressal of complaints, as per a study done by the union government is mere 1 %. The fact that the private healthcare is undoubtedly providing a cleaner, better health service than the government sector is overshadowed by the fact that India is evidently focusing primarily on the private health sector and treating it as an industry.
100% Foreign Direct Investment is allowed, slew of tax exemptions granted, that includes exemption from income tax for 5 years for setting up a private hospital. Political connections come useful for honchos as big corporate hospitals get huge chunks of land on promises, which are seldom kept, of keeping 10% beds for poor patients.
As per a World Health Organisation study, India ranks 171st out of 175 countries in the World spending Gross Domestic Product on public health sector. On a comparison, India figures on 17th rank in spending on health in the private sector and accounts for 80 % of healthcare market in private sector. Healthcare market is registering high growth of 16% per year, despite the global meltdown. It was worth Rs 1 lakh crore in 2005, doubled to Rs 2 lakh crore in 2010 and is likely to cross Rs 4 lakh crore in 2014.
A survey conducted by ASSOC HAM found that in 2009, more than 4 million people were employed in the private healthcare sector,Despite this enormous growth and success story of the health sector, there are no checks in place. The state medical councils are required to monitor the services of private practitioners but these are riddled with corruption.
The president of Medical Council of India, Ketan Desai, was arrested in 2009 for accepting Rs 2 crore bribes for granting approval to medical colleges in Punjab.Dr S K Sharma, former director, PGI, said, "The state medical councils are too short staffed, ill equipped to look into unethical practices that a section of the private sector is indulging in.This requires intervention at a much senior level, a radical change in health policy to tackle these issues."
Battle Won India Polio Free
It's been one determined fight against disease and India has finally managed to silence global cynics who claimed that India will be the last place on Earth to eradicate polio. But the country has hit the headlines, within two weeks of the New Year, all for good reasons as World Health Organisation certified India as a polio free country.
India has not had a case of wild polio virus nor detected the virus in sewage sampling since 13 January 2011 and is considered to have interrupted the transmission of indigenous wild polio virus. Accolades have poured in from all sides as India stunned the world by getting its act together and effectively launching an aggressive polio vaccination campaign, immunizing and protecting and reaching out to a billion strong populations. The resounding success has been termed as "the most important milestone ever on the long road to eradication.
"Pulse Polio became a national aim that saw lakhs of workers fan out across the country, scouring buses, trains for children below 5 years of age, ready to administer drops. The government spared no efforts and roped in Bollywood superstars to catch the attention of masses. Amitabh Bachhan's familiar deep tone, urging you to give your child "Do boond zindagi ki", became a household thing.
Fighting the disease was toughest in Uttar Pradesh and Bihar, and both the states have not seen a fresh case since 2009-2010. In UP, India's largest state, a staggering 4 crore children were vaccinated that allowed scaling down the patients from 602 in 2009 to zero, two years later. Fighting rumours that polio vaccine caused impotence and brought down fertility rate, were big challenges en route. Low income families that were largely uneducated were mostly against getting the child vaccinated.
Polio Free in 2007
Since most of these families, in places like Aligarh, Moradabad, Meerut, and Bareilly were Muslims, the government roped in religious leaders. India Polio Communications Update, produced by UNICEF, has looked at things India needed to do to stay polio free. Sustaining the profile of polio free is as tough as eradication itself. Neighboring China's experience can come in handy as the country has seen importations ever since it eradicated polio. Somalia too, that became polio free in 2007, saw 183 fresh cases last year.
India's Expert Advisory Group has said that the country needs to maintain 'eternal vigilance' against the disease. This means that any lowering of guard against the disease or complacency will see polio staging a comeback. And with large number of people, who have not been immunized even now, coupled with illiteracy, will keep the health authorities on their toes for even a longer time.
Box
The last case of polio in India was reported in January 2011. The victim was an 18 month old girl from Howrah district in West Bengal who had type-1 polio. In 2009, India reported the largest number of cases in the world, 741.In 1985, the number of cases were staggering 1.5 lakh.
Every Immunization day involved
225000000 doses of polio vaccine.. 172000000 children vaccinated, 2500000 vaccinators.. 2000000 vaccine carriers.. 155,000 supervisors.. Being The Work Force.
Be a Smart Buyer Facebook, Twitter, LinkedIn and Instagram, YouTube to get more updates related to Sachi Shiksha – The Famous Spiritual Magazine in India.