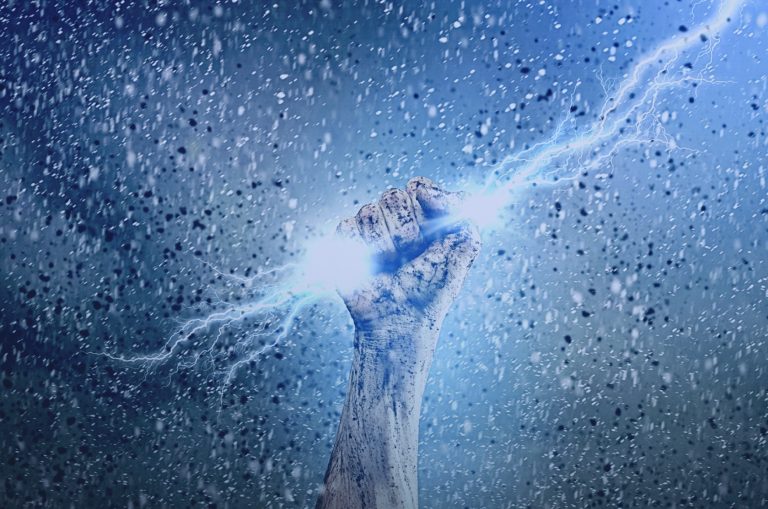 Strength of Contentment
Contentment is a noble quality in a person, with a feeling of mental and emotional condition of internal satisfaction.
During the contented state, the person leads simple life with regulated desires and curtailed needs.
Be content with what you have, rejoice in a way the things are, when you realize that there is nothing lacking and even the whole world belongs to you. Always be grateful to the Almighty Lord and your spiritual guide for what you have and you will end up having more. You should never repent upon what you do not have and thus you will be blessed with sufficient enough.
The concept of contentment and satisfaction differs among different persons belonging to the categories of men and women, age groups, professions (farmers, businessmen, teachers, doctors, engineers, servicemen, administrators, defense persons) etc. it also varies with time and situations. Even then basic principles must be accepted.
How to Achieve Contentment?
Attaining the quality of innate satisfaction and contentment seems to be difficult but emancipation of positive attitude of life style can help to perceive it:
Be simple in thoughts and actions. Thus be contented with what you get by honest means and self toil.
Never develop the eager desire for acquiring wealth and power. Do not complain and cry like children over trifles.
Contentment is a prominent humane quality and not a weakness. Therefore, do not feel shy in observance of simplicity.
If we live in a sensible, controlled life, we find that meditation will gradually detach us from physical needs. The mind will have a superior pleasure from within and will give up profound desires.
Try to acquire humility in mind so that you submit your desires under the mighty hands of God. He may exalt you at proper time. Cast off all your anxieties on Him because he cares for you.
Live content streaming from anywhere to any device.
Philosophical Views regarding Contentment:
Various eminent philosophers and writers have given esteemed positive concepts about the virtuous qualities of acquired satisfaction. In Hindu religion, contentment is the treasure of satisfaction, 'Santosh-dhan'. It is not an excited form of happiness. Whatever is going on in your life, you are pleased about it.
The religious prophets in Punjab consider it as 'Sabar-nama or Santokh' which is blessed through the grace of Divine Power. According to Saint Kabir Ji, contented person gets relief from tensions and is treated as true king of human race. The value of wealth seems to be negligible due to lack of contentment.
According to George Bernard Shah,"As long I have a want, I have reasons for living. Satisfaction is death". This statement is a challenge for contentment. It motivates people to work hard for success, progress and prosperity.
Likewise, Cerventes conveys, "My motto is living contented with little, yet wishing and trying for more." The holy perspectives in English religion convey that internal satisfaction does not demand changes in internal circumstances. Even those who are filthy rich, continue to strive for more money and power.
The relative level of satisfaction are measured in terms of having more than the next person, 'just a little more'. Generally the people do not understand the differences between 'needs and wants'. They are utterly self centered, lovers of money and are crazy about desires for wealth, proud, arrogance and contemptuous boasters.
The person who is not faithful to Divine Lord, is stupefied with conceit. He has morbid fondness for controversy and disputes. His insulting conversations result in envy and jealousy. The versions of Maya Angelov convey that we need much less than we think. We are not rich by what we can do without.
effects of Discontentment:
Uncontrolled desires and discontent cause emotional turmoil to wreck the peace of mind.
Simmering discontent can erupt violence and cause havoc.
Jealousy is the distorted and negative form of desire to excel others.
Dissatisfaction creates upset situations of unhappiness, sadness, worries, trouble, misery, discomfort, distress, mental agitation etc.
People drift away from God due to wrong actions of uncontrolled desires. It may prmote anger, greed, worldly attachment, pride, negativity and illusions.
The unwanted desires may keep on enhancing under mew situations and passage of time which tends to induce slavery of mind. When 99 needs out of100 get fulfilled, the remaining one can become capable to stimulate more demands and desires.
Bliss of Contentment:
The contented person develops positive temperaments, innate pleasure with possessions instead of concentrating on extreme materialistic desires.
According to Dr. Picasso,'' I would like to live as a poor man with lots of money." There is no sin greater than yielding to ambition, no calamity greater than discontent. He who has known the contentment of being contented will always be content.
The state of contentment conveys satisfaction, fulfillment, complacency, ease, peace, sufficiency, pleasure, alleviation, ecstasy, serenity and divine bliss. Be thankful to God for what you have and you will end up having more. If you concentrate on what you do not have, you will ever have enough.
Dr. TRILOKI NATH CHUGH,
Co-ordinator, Shah Satnam Ji Educational Institution,
Dera Sacha Sauda,SIRSA (Haryana , India)
Follow us on Facebook, Twitter, Google+, LinkedIn and Instagram, YouTube to get more updates related to sachi shiksha Spiritual Magazine, articles.