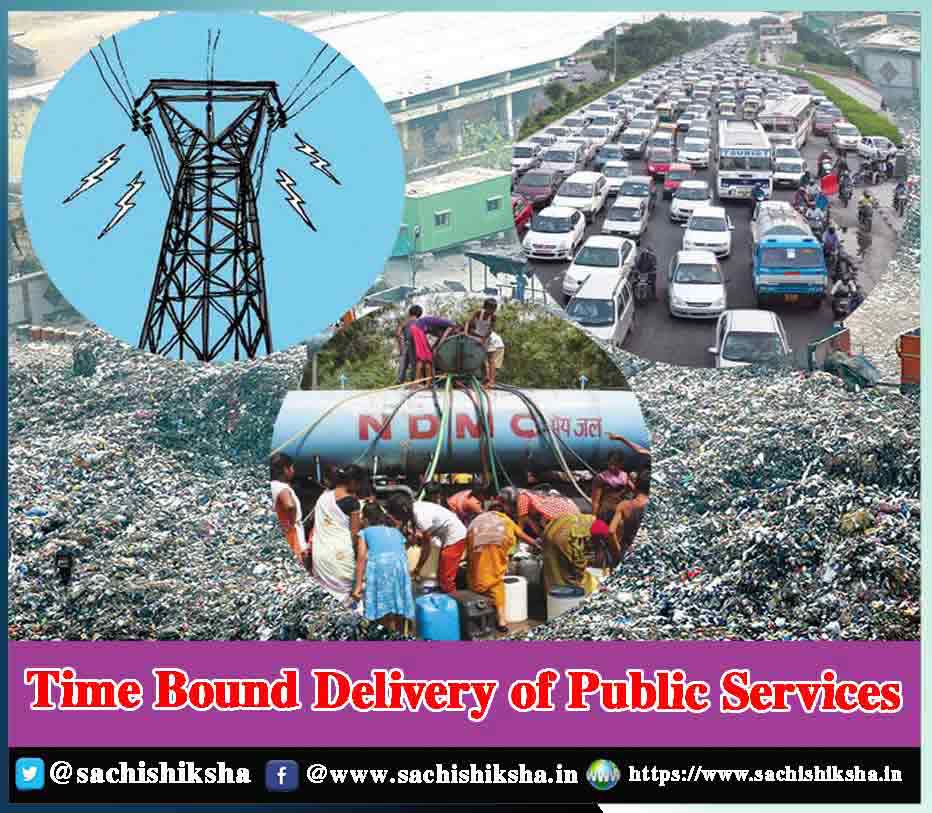 Time Bound Delivery of Public Services
When it comes to visiting a government office for getting a particular work done, most of us,specially 'the busy ones' try to look for an agent who would get it done for us without any hassle. Just pay the agent and get your work done, else if you wish for a day long adventure, follow the procedure, stand in long queues waiting for your turn at different counters and running from desk to desk. And that is not it, the adventure can go on for days and months till your work gets done.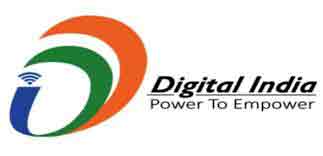 More or less the scenes at the government offices in different states are quiet similar. However, things are moving towards a change with the launch of the 'Digital India' Mission. 'Digital India' is  a campaign which was launched by the Narendra Modi led government in an attempt to provide government services to citizens electronically through an improved digital infrastructure.
The legal maxim 'Justice delayed is justice denied' can be correlated when it comes to the timely delivery of public services as well. An eye opening example of the same is the farmer's suicides in various parts of the country. Thousands of farmers in India commit suicide every year at an alarming rate. The reason being– 'delayed public service'.
On one hand, the government announces farmer loan waives and lakhs of rupees as financial aid for poor farmers but on the other hand it isn't an easy task for a farmer to get this aid in his bank account. He has to go through multiple procedures, right from standing in long queues at the government offices and banks to submitting endless documents to get the said aid. Moreover, bribery is quiet prevalent when it comes to sanctioning such aids in government offices.
Farmers who are able to bear with all this somehow receive the aid while the ones who aren't able to go through all this, choose to end their debt ridden lives.
This is not just restricted to farmers, even other common people run from pillar to post to get government services done timely. Senior citizens struggle to get their pension on time, people even face troubles to get the death and marriage certificates timely. For some delay might not be a cause of worry but for most delay of a few days leads to various problems.
Even though a few services have gained momentum when it comes to time bound delivery, there is great public dissatisfaction with the public service delivery system at all levels. Various researches have time and again affirmed that the standard of public service affects economic growth of a country through its impact on curbing poverty, formation of human capital and corruption. Forget about long hours of waiting at passport office or a government bank, poor people in the country still wait for days and months to get essentials like food, water and jobs. Education is another such service that still lags behind in our country when it comes to government schools.
Time bound delivery of public services is the need of the hour in India. This could be attained through emphasis on structure to implement and monitor public schemes, honour outstanding work by civil servants and providing information to stakeholders to improve standard of public service delivery.
Timely delivery of public services therefore has the calibre to reduce economic discrimination. On the whole if this system isn't revamped there may be adverse effects on sustainable economic growth of developing countries like India.