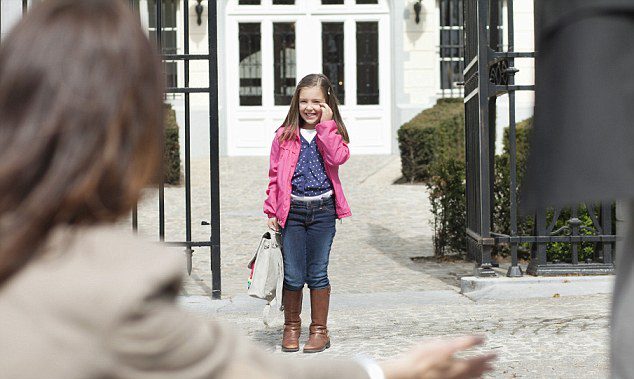 Everyone likes to go out for a spin, especially kids. They find the colourful and noisy world more interesting than home, where they feel tied up.
Older people have to leave house for work, but they don't need permission to go out. When children grow up and want to spend more and more time in having fun outside, this becomes a problem for their parents.
When kids start growing up they start getting attracted to outer world, which is natural. But this is a big problem for their parents.
They don't allow children to go out alone or even with friends without permission. But the kids don't understand their concern. This then leads to tension between kids and their parents.
Children think their parents don't trust them, but the fact is that parents don't find it safe to send them outside alone in today's polluted environment. Instead of being annoyed with each other, both should try to understand each others' concerns, which will help reduce tension.
It's true that growing kids like to spend more and more time with their friends. Parents should see who their friends are and meet them regularly.
They should ensure that their children go to places nearby their homes and not to shady or lonely places. Children should take their parents' permission and also let them know where they are going and when they will come back. By the way, if you concentrate more on studies, you will have lesser time and desire to go out.
Children should never hide anything from their parents. They should always share their feelings so that parents can guide them correctly.
They should try to live up to their parents' expectations. Even if parents are friendly, they should keep up their dignity and respect by understanding their signs and indications, this way they will save a lot of complaints. Instead of arguing with them, kids should understand that parents restrict them for their own good.
Tips for parents
Parents should not put too many restrictions on children; that they need space for proper growth; but they should also keep an eye on them. Similarly, if they open up to each other, there will not be many problems.

Don't be too strict on children. It hampers their growth. Give them some freedom too, which is must for their mental and physical development.

Leave some decisions to the children. Make them aware of what is good and what is bad. Only see that they are not misusing their freedom.

Avoid gender discrimination among children. Give equal opportunities to girls and boys. Being too strict on girls may lead to inferiority complex in them.

Girls, however, must be made aware of the reality of social evils. Allow them to go out but for a specific period, also watch out for what kind of friends she has.

Be friendly with children so that they should see a guide and well wisher in you. Friendliness, of course within limits, brings parents closer to children and reduces further problems.
Sometimes parents must also cross check things.
Children should not be trusted blindly. Keep necessary information about their friends, including phone numbers, addresses and their parents, so that you know what kinds of families your kids are associated with. Parents should always remain alert.
Follow us on Facebook, Twitter, Google+, LinkedIn and Instagram, YouTube to get more updates related to Sachi Shiksha – The Famous Spiritual Magazine in India.