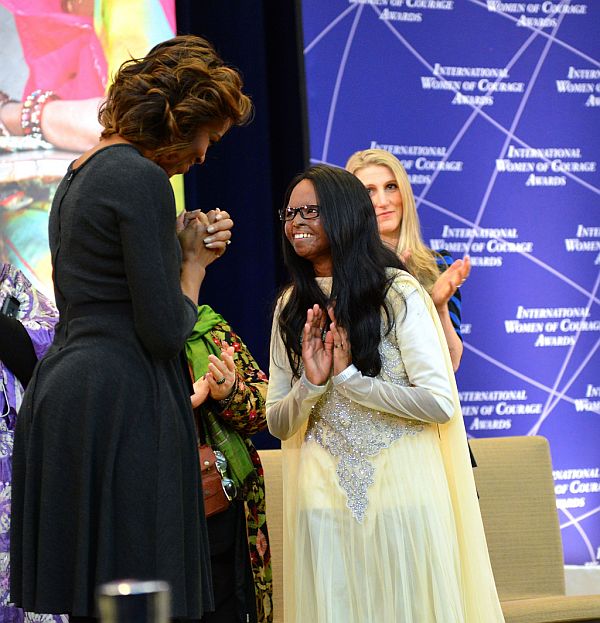 Women Empowerment: A Distant Dream or Near Future
For all the tall claims about women empowerment that politicians have made, the elections held in the four states in December 2013 ironically proved that empowerment is but a charade. The ratio of women voters might have registered a dramatic increase but female candidates are too few and fewer still who are getting elected.
In Delhi, the women voters were as many as the men, more than 65%. However, heartening this might be but the number of women candidates is depressingly low. In Delhi, out of the 810 candidates in fray, vying for 70 assembly seats, only 70 were women. The scene was much worse in other states.
In Rajasthan, out of 1,930 candidates competing for 200 assembly seats, only 167 were women. Similarly in Chattisgarh, out of 801 candidates there were only 85 women fighting for 90 assembly seats. Madhya Pradesh, which has the worst sex ratio, saw just 200 women candidates out of 2383 candidates for 200 member assembly.
In a clear indication of how skewed the Indian politics is against women, only 7% of the candidates out of total 7000 were women in the latest elections in the five Indian states.The reason probably is that women are not seen as winners and the results have only affirmed that. In the November-December elections, the women winners were few.
In Delhi, only 3 candidates managed to win out of 70 candidates, in Chattisgarh, 10 women were voted to power out of 90, in Rajasthan 28 women MLAs were elected out of 200 and in Madhya Pradesh there will be only 30 women in the Assembly house of 234.
The political parties, which have collectively led to failure of Women Reservation Bill need to first work at empowering the women within their parties. Distribution of tickets to candidates, brings out the inherent bias against women.
Also Read:
The two biggest political parties in the country, Congress and BJP gave a miserable share of tickets to women for the recent assembly elections. While Congress had only 64 women candidates out of 630 candidates fielded in the fray, BJP too had low of just 65 women out of 611 candidates.
A recently released research paper on women voters, by two professors of Indian School of Business, Hyderabad, has termed the women voters as harbingers of change. The paper studied electoral data over a period of 40 years in 16 states.
It was seen that the states, like MP, which have a poor sex ratio, carry this bias in voting patterns as well. The average sex ratio has improved from miserable 558 in 1960s to over 800 now. Some states like Himachal Pradesh have a healthy ratio of 1029 women voters against 1000 men. Kerala led the country with 1046 women voters.
The researchers found that women voted differently and could well be the wheels of change. The need for women empowerment and its becoming a reality has become more probable now as a staggering 340 million women voters out of 770 million voters have finally crossed the household threshold and are stepping out to vote.
Martial Arts for Women
Women have been reared for millennia to be meek and submissive. For millennia, they have been abused and taken for granted, and still the spate of crimes against women goes on unchecked. It is high time that a solution was found. People want to depend on the police, but in a recent shocker, the law enforcement personnel themselves were involved in an outrage. So where does this lead us.
Saint Gurmeet Ram Rahim Singh ji Insan insists girls should not be reared as weaklings. They should be brought up to be strong. They should be well versed in martial arts technique to ward off an attacker or two.
Guruji added that while wanton violence could not be encouraged, but criminals assaulting women folk could not be offered a lighter remedy.
If one looks at the nutritional status of girls and women in India, anemia and under nutrition are rampant. There is dire need, not just to ramp up the calories but also to ensure the right amount of proteins and vitamins are ingested. The obsession with thinness amongst the higher strata is also misplaced. Sprouts, Soya-bean, ghee, milk, jaggery and green veggies need to be included in the diet.
While women do not fancy themselves growing into Muscle Mountains but a good basic physique is a necessary prerequisite. Some necessary exercises include cycling, treadmill, pushups, pull ups etc. If the pushups are done in a forward and reverse cycling motion, then they add up significantly to the upper body strength. Weights can be done with suitable medical advice.
Which Martial Art
One basic martial art, preferably Taekwondo or Karate is ideal. It is best for girls to train with female instructors to avoid distractions. It is important to start learning one set of techniques properly before one starts picking up things from here and there. Taekwondo and karate emphasize kicks and blows, while Judo is for throws.
As one goes into a full contact technique, it is also essential to start learning throws, locks and takedowns. Basically, what works best in a street situation is mixed martial arts. So, the emphasis has to be on acquiring the right techniques instead of sticking to a particular style. An initial style has to be chosen to become perfect, in the basics of kicks, blocks and punches; but starting from there, one should sail into the ocean. Aiki Jujitsu, Krav Maga and Wing Chun give Excellent techniques.
The most important idea is to spare time and have regular sparring partners. Once you train together and discuss, a vast avenue of possibilities shall crop up. The internet provides endless opportunities in the form of youtube videos.
The strength of women holds out hope for planet in the midst of ever growing insecurity.
The Role of Meditation
Meditation with deep breathing techniques helps to develop stamina. Especially, the meditation taught at Dera Sacha Sauda does wonders as India's Yoga, Throw ball and roller skating women contingents have excelled at the world stage, on the basis of this very meditation. The aerobic reserve, the stamina and most importantly, the nerve to handle tricky situations and not panic is developed by this powerful technique. A right frame of mind is absolutely necessary under the circumstances.
Celebrating Women Power
A sculptor's tribute to grand mother
Gagandeep Kaur, a sculptor and artist based at Mohali, has fulfilling her late father's dream by installing the nine-foot-high statue of her great-grandmother, Sardarni Bhagwan Kaur at the family's ancestral village, Nanoki near Patiala. Gagandeep's father, Abninder Singh Grewal, had been a renowned artist who passed away in October last year.
It had been his long-standing wish to install the statue of his grandmother in his ancestral village. Gagandeep Kaur, who now manages Gary Arts in Mohali, said that her great-grandmother was only in her mid-20s when she was widowed. "My great-grandfather, Sardar Mehtab Singh, had been the Engineer-In-Chief at the court of Maharaja Heera Singh. He passed away at a young age, leaving my grandmother with small children.
After a few years, the state sealed about 500 acres of land in Nanoki village because the tax had not been paid. My great-grandmother challenged the state and broke the seal. She said that she was the only bread-winner of the family, and would make sure that the taxes were paid if the state allowed her to till the land," recounts Gagandeep.
The state accepted her request. Sardarni Bhagwan Kaur was only about 28 years old at that time. The land measured about 500 acres. Over the next few years, Sardarni Bhagwan Kaur became one of the leading farmers of the area, riding her horse to oversee her land. Gagandeep says that it is because of this iron lady that the family was able to retain its agricultural estates. "My great grandmother was a symbol of women's empowerment, and people used to give her example to talk of how strong and principled a woman can be. Amma ji, as the family called her, refused to yield even an inch of her family's land.
Our family estates flourished under the care of this strong lady. For years, my father wanted to build her statue and put it up in the village. By making this statue and installing it in our village on International Women's Day, I feel that I am fulfilling my father's dream," said Gagandeep.
Storming male bastions
Leading From The Front The confidence of Multi-billion dollar corporations in women leaders continued especially in the bastions dominated by males. Now women hold the top spots in some of the world's largest tech firms from Yahoo to HP and are dominating the defense industry in the US where a female executive runs each of the three biggest contractors —Lockheed Martin, General Dynamics, and BAE. To top it Mary Barra was named CEO of General Motors, the first female chief of the world's largest automaker.
Raking in Moolah Sandra Bullock broke all records as she earned at least $70m for her Oscar-nominated role in the film Gravity, in which she starred as a brilliant and emotionally distressed scientist, astronaut stranded in space. This was breaking tradition, as normally male actors receive bigger payouts as compared to their female counterparts. However, Bullock's take-home for Gravity has her on track to top the lists for 2014. Jennifer Lee, early in March, the directors of animated film Frozen, became the first woman director to surpass $1 billion in box office sales.
On their feet
The world is now witnessing how women entrepreneurs are successfully creating, innovating, and bringing in billions of dollars in the process. One just has to look at the Forbes list of the World's 100 Most Powerful Women: Tory Burch founder and CEO Tory Burch Spanx founder Sara Blakely, and Kiran Mazumdar-Shaw, who founded and runs the biotech firm, Biocon.
The Fiscal Muscle Women
Women in India and abroad are consistently hitting headlines for heading prestigious banks. State Bank of India (SBI) that boasts a 207-year history has got Arundhati Bhattacharya , 57, as its CFO and the youngest of the bank's four MDs, took charge as the first-ever woman chairperson. Bhattacharya joins a select club of woman bankers at the helm of leading banks in India. Among the PSBs (see box below), Allahabad Bank is chaired by Shubhalakshmi Panse, Bank of India by Vijayalakshmi R Iyer and United Bank of India by Archana Bhargava.
Billionaires Trending
It was a record breaking year for women in 2014 Forbes Billionaires list. 172 women landed on this year's list, up 25% over 2013 and a far more impressive 60% increase over the past two years. Of the 268 newcomers to the list, a record 42 are women, including Facebook COO Sheryl Sandberg.
Laxmi: Standard-Bearer for Anti Acid Attacks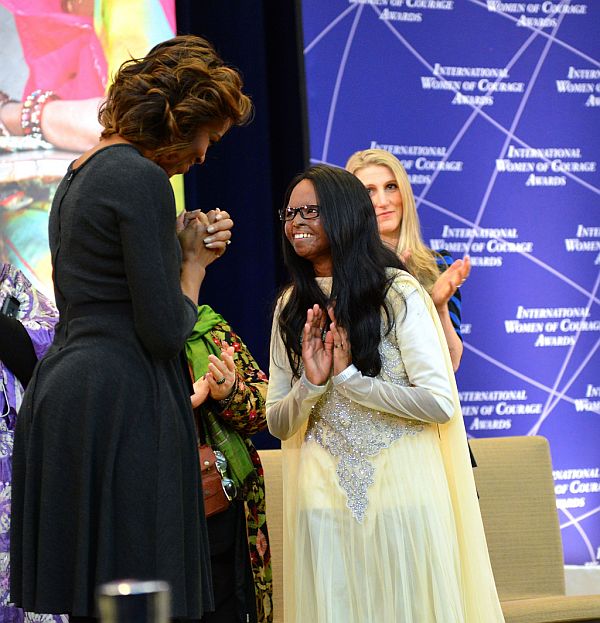 Laxmi , 24, resident of Delhi is now the international face of Anti Acid Attack campaign in India. Her face was ravaged due to an acid attack when she declined the friendship proposal of her friend's brother. She was 15-years-old then. But she chose not to hide her face from the society and openly live with her scars. Now she is the face of Anti Acid attack campaign and has begun making people aware about acid attacks.
Now her efforts in the field have been accepted worldwide and she has been awarded with the 'International Courage award along with 9 other women of the world. The First Lady of United States of America, Michelle Obama presented the award to Laxmi and couldn't stop herself from hugging Laxmi with tears in her eyes. "Not many acid attack victims start their normal lives again, but Laxmi did it, so she is special, that's why this award is for her,"said Michelle.
This is what happened:
Laxmi was only 15 when her 32-year-old friend of her brother began harassing her with lewd text messages. As he persisted, Laxmi consistently ignored him and gave him the cold shoulder. On 10th April 2005 Laxmi was waiting for a bus at the stand in Khan Market when the man hounding her approached her, along with a girl close to her brother.
Before she could react, she was physically grabbed and pinned on the floor in full public view and acid thrown across her face. Only her eyes were saved as she had covered them when being attacked. Her attacker was arrested and released on bail within a month. Soon he married and now leads a normal life but for Laxmi the world changed forever. She began working for the acid attack victims and campaigned for complete ban on sale of acid.
Conquering Fear
Knta Duhan, the name sounds like the woman next door but she is anything but that. The woman has proven her mettle on the Everest, climbing it several times, and is now busy planning to climb once more, her toughest challenge. Fond of setting a higher bar for herself, Kanta has decided to attempt the toughest Everest route, from the China face.
Kanta has humble roots, she is a constable in Haryana police but even here she has proven to be an inspiration for others and recently the department has recommended her name for promotion.
Kanta was born in the house of Balvir Singh, a laborer by profession on 6th May 1984. Her father recalls how she would get excited seeing the mountains and talk about climbing those. Her first training in basic mountain climbing was in Kullu of Himachal, where she passed her course in just 42 days. She also did an advanced mountain climbing course scoring an A-grade.
The success path
During her course, she climbed the Friendship peak which was 17353 feet high. After that first win, there was no looking back for Kanta. On 6th September 2011, Kanta Duhan raised the Tri colour on Stok Kangdi Peak in Ladakh and its altitude is 20160 feet.
In that same month Kanta managed to win another peak when she reached at Kangyache peak on 23rd September, 2011. Just few days after on 10th October, 2011, she raised the National flag on Chamshare Kangdi Peak also. These all were small steps towards the big goal. And finally that big day came when she conquered the Everest, the world's highest peak. She reached at Everest summit on 21st June, 2013.
Biggest Challenge yet
Kanta Duhan has climbed the Everest from Nepal side. This side of the world's tallest peak is considered safe side to climb. When a few questioned her ability, Kanta Duhan declared that she will climb the Everest from China side also. After getting so much success in mountaineering, somewhere Kanta also rules that government has not taken proper care of her. She claims that she deserves a higher post than a constable but so far the government has not done anything.
Chanda Kochhar
Even while the Indian economy has slowed down, CEO Chanda Kochhar has led the nation's largest private bank and second largest lender to another profitable year. The bank's first female CEO, oversees some $93 billion in assets and 3,100 branches in 19 countries. The bank raked in $1.5 billion in net profit, up 25% from fiscal 2012, thanks to her focus on the retail loans like mortgages and auto loans where demand is still high.
Cristina Fernandez de Kirchner
Cristina Fernandez de Kirchner, a second time president of Argentina, who claimed over Falkland islands recently. Right now Falkland islands are under British control but Cristina Fernande's recent step has caused a stir between the Britain and Argentina. But on the other hand, Cristina has come out as a leader who can take hard steps and that's why she is considered one of most powerful female leaders of the world.
Kiran Mazumdar Shaw
The wealthiest self-made woman in India, Kiran Mazumdar-Shaw founded and runs a biotech firm, Biocon, which makes affordable drugs for everything from head and neck cancers to diabetes. She launched Alzumab, a new treatment for chronic psoriasis, in August. So far the company has approval to sell it in India. Biocon has a partnership with Bristol-Myers Squibb for developing an oral insulin.
Angela Merkel
The European Iron Lady German Chancellor Angela Merkel is surely one of the most powerful women in the world. She was elected Chancellor in 2005 and still going on very firmly as her public approval ratings is near about 70% and these ratings considered as very good. In 1990, as environment minister of Germany, she called the world leaders to renew the Kyoto agreement.
Helle Thorning Schmidt
Denmark's Prime Minister Helle Thorning Schmidt is also one of the most powerful women. She was appointed Prime Minister on 3rd October 2011 by Queen Margrethe. She is also leader of the Social Democrates since April,2005. Helle Thorning Schmidt is the first female politician to hold either post. Recently she came to another controversy when she was caught clicking pictures of US President Barak Obama and the British PM with her cell phone at prayer assembly of Nelson Mandela.
Aung San Suu Kyi
Nobel Prize winner for peace because of her movement to bring democracy in Burma. She was under house arrest for almost two decades and has been released recently. After her release from House arrest, Suu Kyi's party, National League bagged 43 seats out of 45. She had the honor to be the first woman in history to address the both houses of the British Parliament.
Distinguished Ladies of Dera Sacha Sauda
(i) Guransh is 16 now and has the fading memories of the past when the motherless girl had to pass through a harrowing time in her early childhood. With her father, a mentally challenged person, her grandmother was too old to eke a living for herself and provide a two square meals or quality education to Guransh.
Guransh has achieved the double distinction of being a national gold medalist in rifle shooting and also joined top most ten ranks of the CBSE exams. Getting education in an English medium CBSE affiliated school and a shooter, having played the national level, she wants to contribute her bit to eradicate corruption from the society after achieving her goal of becoming an IAS officer.
(ii) Tomar sisters-in-law from Johri village in Baghpat district of Uttar Pradesh, make quite a pair with their sporting pistols in hand. Don't let their grey hair and the wrinkles on their face fool you, because when Chandro Tomar has a rifle in her hand, she is always on target. 78 years old Chandro Tomar and her sister-in-law Parkashi Tomar have won nearly a hundred medals participating in events all over India. One day Chandro told her grand-daughter to teach her shooting, too.
Smiling, Chandro says, "My little Ruby agreed and I started learning from her. Watching me Parkashi too got interested. So her grand-daughter Shefali taught her." Once they had learnt to shoot well, invitations started coming for them to participate in rural sports in their home state and then they started expanding their horizons performing at national level.
Chandro have been honored by UPA chairperson Sonia Gandhi on the occasion of International Women's Day. She has been living in Sirsa these days in Dera Sacha Sauda, where she trains girls in Shah Satnamji Girls Senior Secondary in rifle shooting. Addressed as "Chandro Dadi" by those living around her, Chandro Devi is a sharp shooter even at this age.
Restoring daughter's dignity
It is a message that is set to change the course of times. Troubled by the gross discrimination to girl child right from the time when she is in the womb, Dera Sacha Sauda Sirsa, has initiated revolutionary and dramatic steps aimed at restoring the dignity due to her. The message has rung out true to millions of devotees who have now taken a pledge to not just protect the girl child but also nurture her.
Home for the Royal Daughters
With female foeticide rampant in a country which has shameful of gender ratios; And baby girls often found dumped in trash bins, Dera Sacha Sauda has chosen to call the abandoned child a 'Shahi Beti'. A grand residential home, Shahi Betian Basera, was set up on January 23, 2007, to encourage people not to kill the child.
The girls deserted by parents at birth or later are adopted and given a normal life. All these girls, adopted as foster daughters by Guruji are given the best of education facilities. As of now there are 23 girls, ranging from 1 year old to 18 year old in the Basera and all of them are currently studying in schools affiliated to the CBSE. Most of these girls are proving their mettle consistently by topping in studies and bagging international and national medals in sports as well.
Crowns of the Lineage
Acknowledging that the biggest reason of bias against the girl child is that a boy keeps the family together and supports parents in old age, Dera Sacha Sauda has bestowed a grand status of Kul-ka-crown to women who stay back with their parents along with their husbands and become the head of the lineage. Such boys have been bestowed the title of 'Bhakt Mard Gaji' or Devout Gallants for they choose to move in with their in laws ignoring social conventions. This novel campaign is a boon to those parents who have no sons and are bereft of support in their old age once the daughters are married off.
Parents who have two or more sons are being encouraged to wed their boys to girls who are the only child of their parents and the boys move in with the girl and her parents. 7 such marriages have been performed where parents who feared a lonely life in old age have found a son at home and are now playing with their grandchildren. As many as 103 boys have taken a pledge to be devout Gallants and 30 girls have pledged to be Kul-ka-Crown
Reversing Traditions
In a dramatic diversion from rituals followed conventionally, Saint Gurmeet Ram Rahim Singh ji chose to break the social norms and encouraged girls to perform the last rites of their parents, a right so far solely reserved for the male child. Calling the girls equal to boys, Guruji said that girls are as competent to give shoulder to their elder's body as it is taken to cremation for last rites.
Shubh Devi
Concerned over the growing exploitation of women in flesh trade, especially of the underprivileged, Dera Sacha Sauda has started a campaign for prostitutes, encouraging them to turn over a new leaf and helping to be rehabilitated in mainstream society and lead a normal life. Saint Gurmeet Ram Rahim Singh Ji has not only adopted such women as foster daughters, but also bestowed the title of Shubh Devi or Pious Goddesses. On Guruji's exhortation, over 1500 young men have pledged to marry these unfortunate women. Till now, 17 such marriages have been solemnized.
Hope for Life
Promoting widow remarriage, Dera Sacha Sauda has encouraged the in-laws of the widows to consider their daughter-in-law as their own daughter and help her get rehabilitated again in life by remarrying.
The Emancipated Woman
Following disturbing incidents of violence against women and growing number of sexual assaults, Dera Sacha Sauda has begun extensive self defense courses for young girls to make them physically strong and expert in martial arts so that they could defend themselves against assaults. For this, regular camps are being held, across not just towns but in every village, to physically empower young women. Trained members of Shah Satnam Ji Green S Welfare Force Wing are imparting training to such girls.
Ashirwad (Blessings)
Parents of underprivileged girls are helped financially to marry off their girls honourably. For this monetary help is provided apart from helping find good matches.
Other Women centric Initiatives
Provide "homes" to the deserted and divorced ladies and resettle their families.
Provide food, social, moral and financial help to the needy pregnant women.
End the disparity between males and females so that the women also have equal rights to perform the last rites of elderly relatives.
Raise houses for the poor widows.
Educate and train the women of scheduled castes, tribes, economically weaker sections etc. so that they can live with dignity and prestige.
Provide moral and social support to the destitute and neglected women folk.
Provide guidance and motivation to the girl students of shah Satnam ji group of institutions who win distinction in sports and academics, and help them achieve more success.
Train and inspire girls to learn the techniques of self defense and self confidence.
Provide equal status to women in handling administration.
Establish vocational centers for training in tailoring and other professional disciplines so that the women become self supporting and self reliant.
Launch a wing of women activists called the Youth Welfare Federation to educate and motivate masses to end social evils against women. They also organize rallies against female foeticide, intoxicants, alcohol to give galvanize public opinion.
Shining in Sports World
Under the guidance of Guruji Saint Gurmeet Ram Rahim Singh Ji Insan , the girl students have performed distinction at the international level in yoga , judo , roller skateing hockey, handball etc. The students have made waves in a popular TV show 'India Got talent'. Two girls have won the state level Bheem Award in sports. Girls from schools run by the Dera have won the Asian Championship three times in Roller Skating Hockey.
In Yoga, the girl students picked up the World Cup five times and three times Asia Cup. The girls also won the Asian Championship once in Throw Ball while also annexing a world cup equivalent event.
All this had been made possible by the grace of His Holiness since these girls have never awaited the services of a professional coach. They have been mentored and trained solely by Guruji. By the sheer dint of hard work and powered by meditation, they have created an example for the rest of India to emulate.
Follow us on Facebook, Twitter, LinkedIn and Instagram, YouTube to get more updates related to Sachi Shiksha Spiritual Magazine.