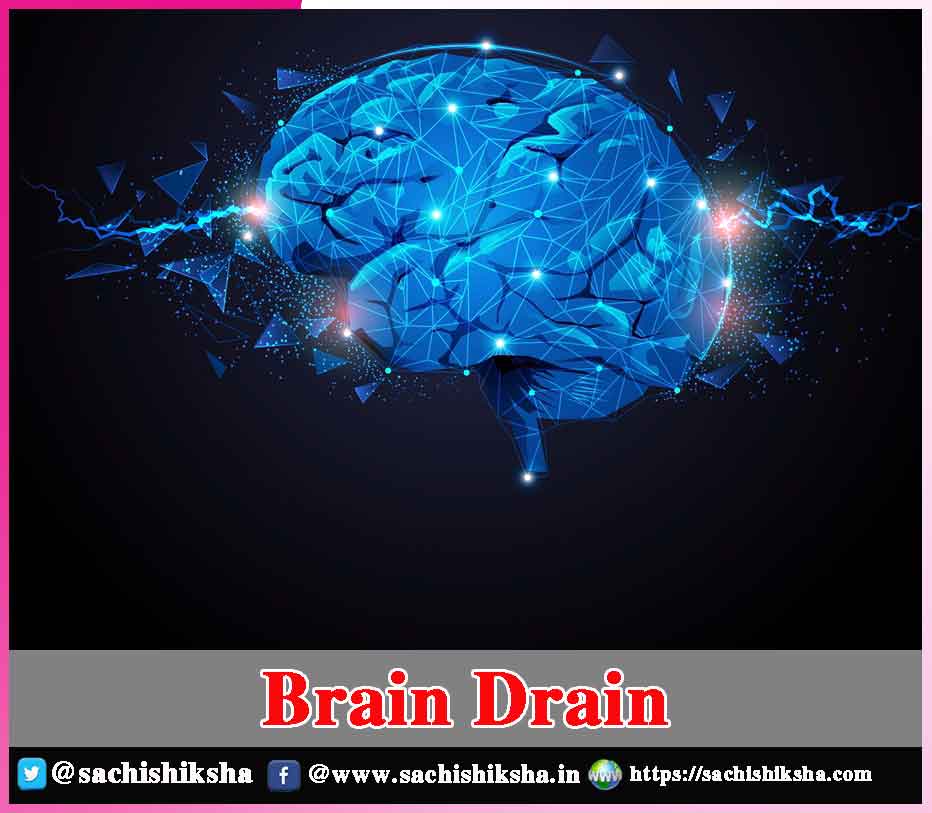 Brain Drain
Introduction: The term "brain drain" refers to a significant exodus or movement of individuals. A country's internal unrest, the availability of lucrative job prospects abroad, or a desire to migrate to a country with a greater standard of living are all factors that can contribute to a brain drain.
When employees believe they may get better salary, advantages, or upward progression at some other business or industry, brain drain can also happen at the organizational or companies and industries.
Also Read:-
Going Abroad a Symbol of Pride: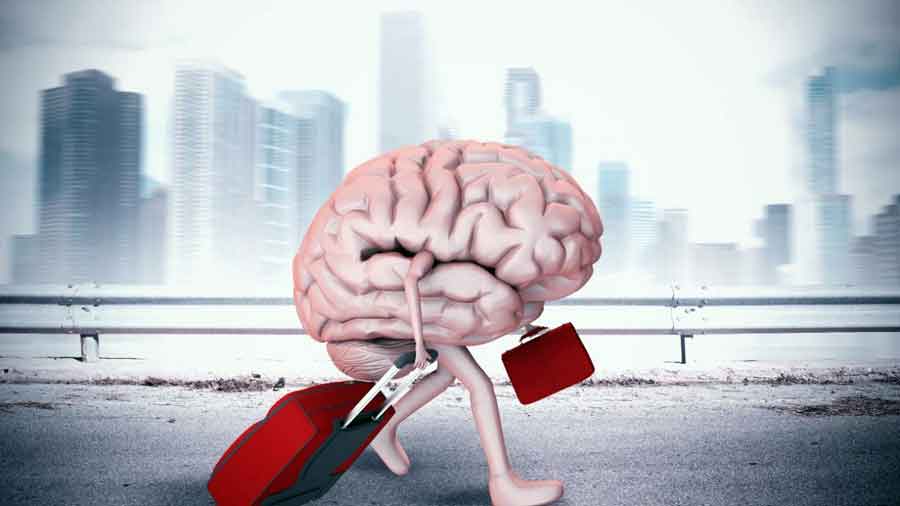 To begin with, a lot of Indians have at least one relation or other individual who lives in the United States, United Kingdom, or Canada. This desire to experience and stay in a western nation is not a relic of the past. Millions of young, intelligent Indians from a variety of fields had left our country throughout the years in search of more favorable prospects. For a very long period of time, the notion of someone relocating to another country was regarded as a symbol of pride, or a crown on one's head. And the main reason for this is India's inability to provide its people with all those opportunities.
Indian Brain Drain to U.K:
The Indian Diaspora has indeed expressed its displeasure at Suella Braverman's reelection as UK Home Secretary. Following these concerns that immigration to the UK would increase as a result of Britain's trading relationship with India, Braveman is seen as a harsh opponent of immigration. Braveman stated unhappiness that Indian migrants constitute the "biggest category" of over stayed and study permit dependent in the UK, despite the Boris Johnson government's pledge to cooperate with India's requests to expand employment and education visas for Indian citizens.
In contrast, the British High Commission reports that, as of June 2022, the UK had granted 1,17,965 facilitated study visas to Indian students, a 215 percent increase over the number of visas granted in 2019 (37,396). A new analysis by Red Seer Strategy Consultants projected that, in addition to the UK predicament, about 1.8 million Indians will invest USD 85 billion on seeking a degree overseas by 2024. A Department of External Affairs 2022 report states that currently 13, 24,954 foreign students are enrolled in 79 various countries to pursue their education. India's brain drain problem is not a brand-new issue. The Indian Diaspora cites the need for greater capital appreciation, greater prosperity, and higher employment chances as its justifications.
Going Abroad for Higher Learning:
According to several news sources, over than half of the highest scorers in the Class 10 and Class 12 tests between 2015 and 2021 had relocated and were either learning or working abroad, primarily in the US. Only the edges of the iceberg in regards to student movement are the topper. The widespread feeling around students is that the current Indian educational system is unable to adequately prepare them for the demands of the increasingly globalised world. A significant number of young students are leaving Indian soil for higher learning abroad due to the dearth of new programs.
Going Abroad For a Welfare System:
Millennial, skilled workers in India frequently migrate abroad in pursuit of higher compensation for their skills and abilities. And while higher incomes are a factor in highly skilled migration outside of India, the total social security net is also a major driver of family migration outside. Although the United States remains the top travel destination, Canada is coming up swiftly. The promise of a welfare system, where a family's basic needs for education and medical care are met for a very little cost, is too attractive to pass up.
Young Professional keen to Travel Overseas:
Not only young professionals but also students are keen to travel overseas. The millennial generation, for example, is now departing India in search of inner clarity and the opportunity to live as they like, apart from the strict social proclamations and regulations that the Indian society forces down our throats. Yes, changes have occurred in India, but the rate of social development has been, to put it mildly, quite slow; in contrast, the rate of change appears to be much faster elsewhere in the world, particularly in the western.
In reality, there was a decline in the number of individuals departing Indian borders for other countries a decade earlier, notably experienced workers.
Reasons For Brain Drain:
Insufficient Financial Assistance For Research:
For decades, 0.7% of India's GDP has been allocated to research. Among BRICS countries, India has one of the lower GERD/GDP ratios. As a result, scientists and developers frequently go to new nations to complete their projects.
Reduced Earnings:
Developed countries generate more revenue in industries like IT, education, and healthcare. Among the primary drivers of immigration from India is their economic condition.
Easy Immigration Regulations:
Developed countries are relaxing their immigration regulations in an effort to recruit talent and grow their economies. They deliberately seek Asians to engage in human labour.
Higher Return:
Of course, one of the main factors driving migration is the higher wages and living standards provided by emerging economies.
Greater Quality of Life:
 The industrialized countries offer better wages, tax perks, and other benefits, which is a big draw for emigration.
Efforts to Stop Brain Drain:
The Indian government is adopting a variety of actions to stop the brain drain, including giving skill enhancement top priority through the National Skill Development Mission, which seeks to teach almost 400 million people nationwide. However, this will not be enough to entirely halt the momentum.
Conclusion: It is crucial to first comprehend the factors driving individuals out of India. As a nation, individuals have a number of concerns that is required to address. The issues surrounding independence in all spheres of life, growth, women's rights, employment opportunities, political hierarchy, and lifestyle quality.