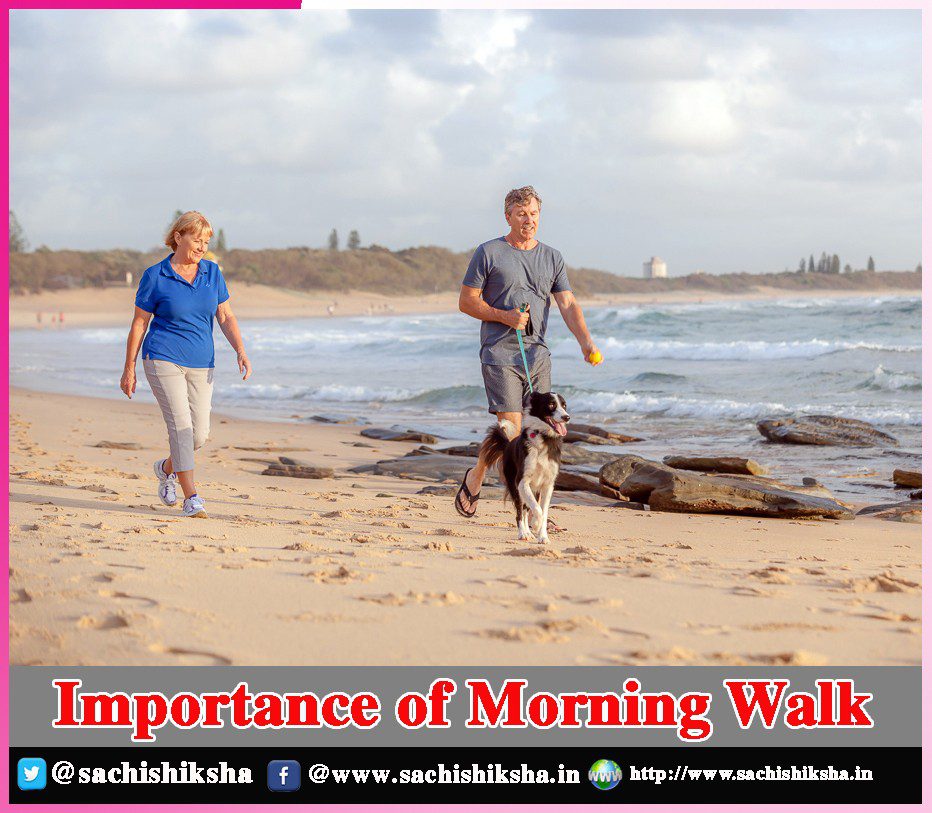 Importance of Morning Walk
Morning walk refers to the process of exercising by walking early in the morning. As it is done early in the morning, one needs to get up early. 'Health is wealth', the famous proverb represents the importance of good health in everyone's life. In order to keep ourselves healthy, we should have a healthy diet as well as performbcertain exercises and meditation.
Sleep, rest, and exercise are essential for health. Walking is in fact the best form of exercise, so a regular morning walk is very useful. It provides exercise to the body and freshness to the mind. A morning walk exercises many parts of the body – legs, arms, waist, and chest.
Fresh air goes into the body and improves the working of the lungs. It improves and increases appetite and regulates digestion. As a result, we feel active as well as fresh and fit. It gives new energy to the body for the day's work. Exercise is a physical activity that is helpful in maintaining good health and fitness.
Also Read: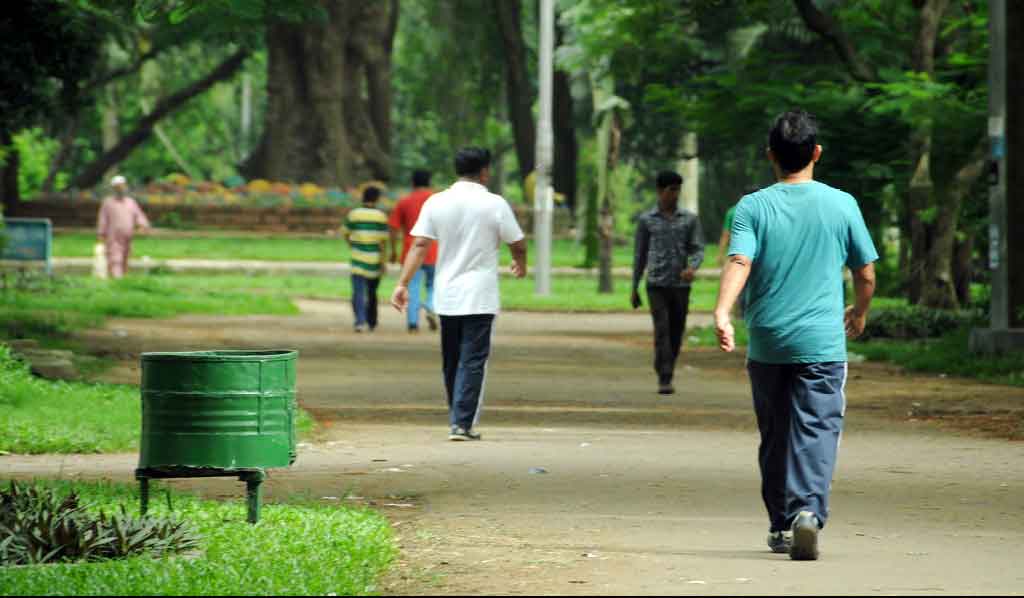 Walking provides the greatest pleasure to a man, whether you go by yourself or in the company of others. Some people prefer to go alone because they can think calmly and quietly about many serious problems of the day. Mahatma Gandhi was one of them. He walked very fast every morning but he was accompanied by his disciples. They discussed many problems of the day as they walked.
It is said that hikers and tramps are found everywhere in the world. Some go out on long walks for pleasure, some do it for health. Some go out on long walks because they feel bored at home and do not find anything worthwhile to do. In an effort to run away from themselves, they first run away from home.
There are various types of exercises like cardio, aerobic, jogging, cycling, etc. One of them is the morning walk. The inner attitude to go for morning walk makes a person rise early. Besides being a fresh start for the day, a morning walk has quite the profound effect on our body. As we walk by inhaling the fresh air, blood transportation in the body gets a boost rushing through the system.
This type of mechanism will provide a tremendous amount of energy which is maintained in the body for the whole day. Since one goes on a walk with less or no food, it results in eating a healthy diet. In case of school goers, early rising and going for a morning walk will make them active all day and also it is highly useful and good for their studies too.
William Wordsworth, the famous Romantic English poet, called nature "the nurse, guide, the guardian of my heart and the soul of all my moral being." Morning walk not only gives us good health, but it can also teach us the values of life.
It is a wonderful recreation which we can enjoy without taking the help of any other means. Long empty roads, noiseless atmosphere, and joyous rhythm of footsteps can make the dullest person full of joy and happiness. Thus, it is always good and useful to develop the habit of going on a morning walk daily.
A little bit of preparation for those walks will make you feel ready and motivated.
Here are some simple but helpful tips to remember when going out for short or long walks.
Walk on an empty stomach. Don't eat a heavy meal for at least an hour or two before you go out for a walk.
Take it slow at first. Start with just 5 or 10 minutes and gradually increase.
Don't forget to carry your sipper or water bottle with you. Stay hydrated by taking small sips.
Warm up and cool down – do some light stretches before the walk and do some shoulder rolls and stretches after the walk.
Wear the right clothes according to season – loose and light cotton clothing for the summers and heavier stuff for the winter. Make sure to take your hat and sunscreen with you to keep yourself protected from UV rays.
Invest in a pair of good walking shoes.
Go in for a fitness tracker, but this is optional. Serious hikers use it for tracking their steps, heart rate and measure physical activity.
One of the best things about morning walks is that you can choose your pace. For example, anybody can take a morning walk, from the nervous beginner to the seasoned expert. You can even be sedentary and still get in shape through morning walks. You don't need to have perfect form either when you start out.
Morning walks are also a sort of a brain-drain or a mental de-cluttering exercise too. If you have got a lot of thoughts in your mind and want to de-stress, just take a morning walk. The whiff of fresh air, sunshine, and quiet outdoors will help you connect with your inner self, thus, helping you develop mindfulness.
According to the National Institute of Diabetes and Digestive and Kidney Diseases, taking a morning walk is shown to help lower the risk of getting lifestyle diseases like Type 2 Diabetes and helps the body burn up unnecessary fat stores. This results in regulating one's Body Mass Index (BMI). It means your muscles utilize glucose effectively and keep your blood sugar levels in check.
There are studies which show that walking reduces your chances of osteoporosis, arthritis, and other bone-degenerative conditions. Walking strengthens the joints, improves production of joint fluids, and keeps them lubricated – preventing stiffness and loss of mobility. When you strengthen your bones and do impact exercises like brisk walking, you increase your bone density too.
One of the biggest factors that lead to heart disease is unhealthy cholesterol levels. There is LDL 'bad cholesterol' and HDL 'good cholesterol' levels in your body. Walking lowers LDL levels and boosts HDL levels. It helps reduce triglycerides (and the number of blood lipids), thereby regulating cholesterol levels. It's a universal fact that imbalanced cholesterol levels are bad for us but walking regulates it.
Walking is one of those simple and easy things we take for granted. But a good life and great health aren't things that happen overnight. It takes time, commitment, and everybody has their own way of going about it. But walking is like the start. It's one of the easiest things you can do to move towards a healthier and happier you. Don't forget that and start walking today.