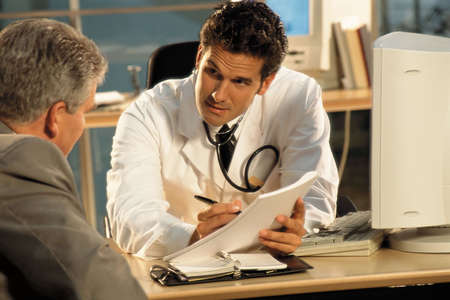 Question: My age is 45 years and I have gastric problem and acidity.
Many-a-times swelling turns out. Heat passes out of foot. Feel restless. Numbness in limbs. Suggest some way.
– Manu Insan, Ahmedgarh (Punjab)
Answer: The reason for all these problems is mainly the increased heat in your body. This problem is seen in ladies mostly in between age of 40-45 years. At this time there are certain changes in the body due to which the temperature in the body increases. Increased heat brings swelling at various places of the body, like swelling over limbs and face, redness, burning sensation, etc., skin problems also start.
Some restlessness comes to heart, Feeling of tiredness and laziness persists. Best idea for this is getting purifications done by some expert. Purification helps releasing the extended heat in your body and you get health benefits.
For this you need to come to hospital and get the check up done. For the time being you can take,in the morning & evening, Kumari Asav 2 spoons, Chandanaav, 2 spoons and Chandraprabha vati 2 tablets. Don't allow hand and foot to remain wet of for a long time.
Question: I am 20 years old. I experience heavy hairfall at the time of bath. Many people are facing this problem. Please share its reason and cure.
– Pawan Insan, Saambhali (Uttar Pradesh)
Answer:
Water problem: If the water is of boring and it has high TDS content, or there are chemicals in the water, which can harm the hair, then first get the water checked. If possible use RO filter water for hair wash.
Washing hair with soap: Hair should never be washed with soap. Soap has high acid content, that makes the hair dry and lifeless. Even the hair get stuck with the soap and you experience hair fall.
Not using right shampoo: It is necessary to pick right shampoo for hair washing different shampoos have different chemicals that doesn't suit everyone. Hence you can choose shampoo according to your hair. Mainly use herbal shampoo only.
Weak hair: Because of weak roots, hairs tend to fall even with lightest rub. To make the roots of the hair strong, we need calcium, vitamin and minerals. In food ,take, green vegetables, fruits, salad, dry fruits etc. avoid chilli, pickle, curd and fried things, sour things, and snacks.
Question: For many years I am suffering from itching problem on my body. No pimples and appearances are there. Problem recurs. Please share some solution.
– Vipin Insan, Saharanpur (Uttar Pradesh)
Answer: Any problem happening to a human being can be corrected only when the reasons are known. There can be many reasons for the itching over the body. But to know the reason of any itching where there are no appearances or pimples, is little difficult. Sometimes because of the dress you wear, or because of the cosmetic you use like oil, soap, perfume, powder etc. or because of the heat inside your body, the problem may increase. Itching may persist because of the dryness in the body or because of the change in the season too. Hence once please get it checked from a proper source.
Question: I develop stones in my kidney repeatedly. No doubt I get relief on taking medicine, but later it develops again. Please share the solution.
– Joginder Insan, Firozpur (Punjab)
Answer: Stone in kidney is mainly related to eating habits, taking less water or increased TDS content in water, over protein rich diet, lack of exercise in daily life, etc.
Take care of these things. Apart from this many a times people remain ignorant of the treatment of stone. Like when this problem occurs they take pain killers, but they don't go for proper checkup. This way, in kidney itself, the stone increases in its size.
In such stone, you may occasionally experience the pain and hence when the problem increases, you are left with no other option, than operation. If you take in time, proper investigations of stone, then it can be taken out with the help of Ayurvedic medicines too.
Dr. Ajay Goplani Insan MD,
Pujniya Mata Askaur Ji Ayurvedic Hospital,Sirsa
Follow us on Facebook, Twitter, LinkedIn and Instagram, YouTube to get more updates related to Sachi Shiksha – The Famous Spiritual Magazine in India.