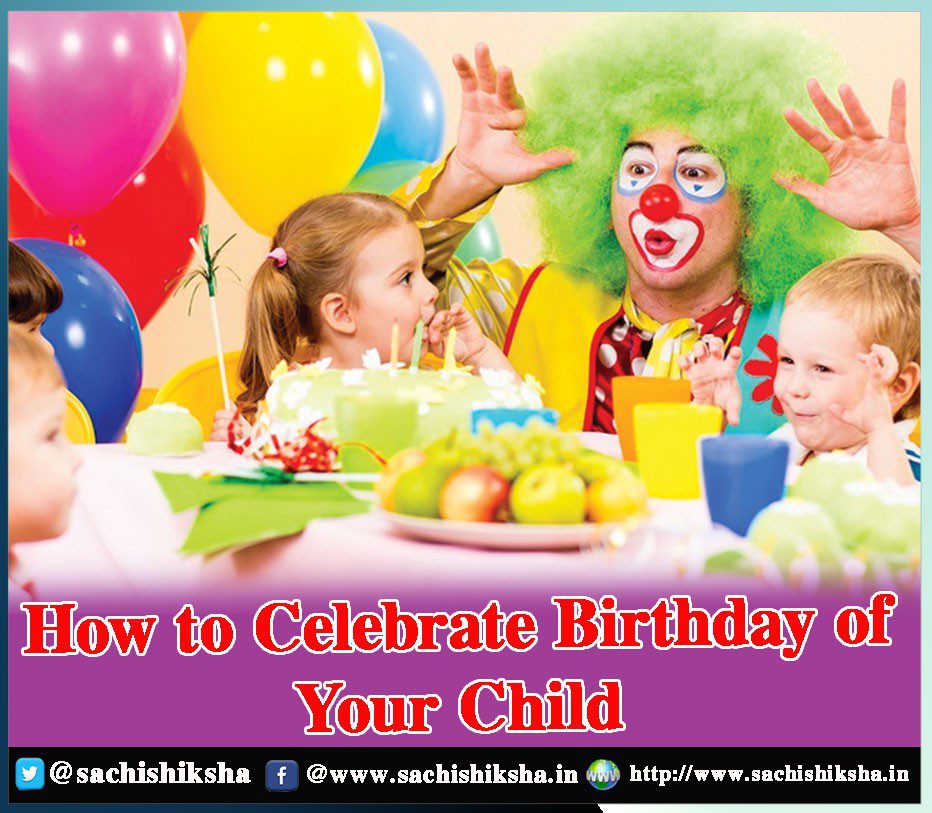 How to Celebrate Birthday of Your Child All parents are very excited to make their child's birthday special. For this, they do a variety of decorations. Now it is a matter of time that with the growing age of the child, should we organize the party from the ballade, hats, musical chairs, etc.
for the birthday party? When the child is small, then all these things look good, then why don`t we celebrate their birthday in something special and new way when the child grows up. Here are some suggestions, with the help of which you can celebrate your child's birthday differently:
Surprise party
The children are very happy with the surprise party. You can give them some money as a gift for video games, books, calculators and pocket expenses. If you want, you can give your children's friends a party with a good dish at home.
Lunch & dinner party
You can give lunch and dinner parties to your child at his favorite restaurant outside the house with family and friends this will make your child and his friends happy. You can organize cakes, music, and dance right there too.
Care package
Parents who stay away from their children can send their care packages by mail, greet their birthday, and feel themselves there too.
Sports
Children love playing cricket, football, hockey and watching it very much. You can plan it with family and friends of the child and you can also join them in the game.
Flower balloon
You can use the flower balloon as a decoration on the child's birthday. Flower balloons can be a perfect gift to children by shaping the children's butterfly, rabbit, parrot, etc.
Celebrate a birthday week
Do something simple, but fun, like going out for ice-cream or taking a trip to the park after school, in each of the days leading up to your kid's birthday.
Make a photo slide show of the last year starring your birthday kid:- These can easily be made using Movie or Windows Movie Maker and can be great fun for the whole family.
Take one day trip
Get in the car and head to a neighboring city for the day. Go to the children's museum or hit the bouncy house park. Changing your scenery for the day and making a trip out of it will make your child feel special because this family-friendly day trip is all about him/her.
Take in a movie
Keep an eye on movies coming out at the theater or being released on DVD. That way, you can take in a movie for her birthday. If you are planning a movie night at home, make it even more special. With a little extra prep, your home movie night can become an event.
Celebrate a birthday with a theme
To celebrate the birthday with the theme, parents can celebrate birthdays, especially with a theme by involving themselves and their children and relatives. You can celebrate the birthday of the child by playing the role of the character of the hero/heroine's rock star or superman.
All the friends of your child will come with these new dresses. This way you can celebrate your child's birthday in a new way.
– Promod
Follow us on Facebook, Twitter, LinkedIn and Instagram, YouTube to get more updates related to Sachi Shiksha – The Famous Spiritual Magazine in India.