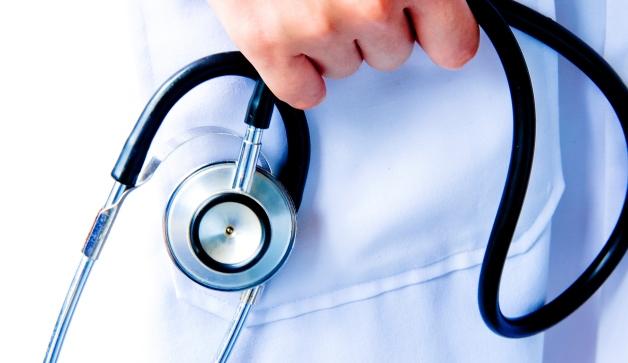 Doctor's Advice Get Free Advice from Dependable Doctor, sitting at Home
Q: My age is 18 years. I experience pain in my waist. I face problem in sitting and getting up. Please advice.
Pawan Insa Karnal (Haryana)
Ans: Pain in waist can be caused due to several reasons including weakness of spinal cord, strain in the respective muscles, internal swelling of waist, dislocation of vertebrae of spinal cord at the waist area, slip disk, bacterial infection etc. Apart from the continuous pressure on waist, giving excessive stress on waist while sitting or getting up, getting strain on lifting heavy weight, get sprain, doing work that needs one to sit non-stop for long hours, long drive on a scooter etc. are among the many other reasons for waist pain.
Therefore right treatment for the waist pain is possible only after knowing the actual cause of the pain by getting the suitable test done. For most of the waist pain related ailments, the cure is possible by Ayurvedic Panchkarm treatment. In case of bacterial infection, medicinal intervention might be required for longer period of time and operation might also be on the cards.
Q: I am suffering from Epilepsy. I am eating EPSOLIN 100 since long time. How long I need to take this medicine?
Soniya Meerut (U.P)
Ans: Medication for Epilepsy has to continue until Epilepsy is cures. Until the Epileptic fits are not under control, treatment has to be continued. Generally if a person of any age gets epileptic fits then after conducting the right tests, doctors prescribe the medicines according to the severity and type of the disease. If the medicines show positive response, i.e. if the patient does not get epileptic attacks after starting the medicine, it is suggested to continue the medicine for next 3 years.
Many a time it's seen that fits come back even after taking medicines for 6 months or an year. Therefore 3 years' time line should be crossed on medications, without fits. Often the medicine or the dose of the medicine is changed to suit the requirement, in cases where the fits are relapsing even after medication. Epilepsy medicines should be reduced or stopped only after the consultation with a good doctor.
Q: My age is 81 years. In May, 2013 I had a paralysis attack. Now I feel weakness in my legs. I have to use stick for walking. My feet get swollen. Can this disease get over by Ayurvedic treatment and Panchkarm?
Bhagwan Singh (New Delhi)
Ans: Immediate suitable treatment is necessary in the case of paralytic attack. The earlier the treatment starts, the faster is the recovery. Do not worry; your treatment is still possible. Get a thorough checkup done in the hospital for the right kind of treatment. Panchkarm treatment cannot be undertaken at home, for that you will have to get admitted in the hospital. As for now you can start taking Ashwagandharisht 2 spoon morning and the same amount in the evening, MahaYograj Guggul 2 tablets morning and 2 in the evening, soft massage with Maha Narayan Oil on feet in morning and evening. Light exercise with morning and evening walk must be followed.
Q: My Son's age is 2 years. Post his birth, on the 4th day he started turning blue. After various check-ups we came to know that his sugar level was pretty low. He started getting fits after a few days and used to get 20-25 strokes in a day. From last one and half year he is under treatment in Ludhiana but he still gets 2 fits per day. Moving around, walking, sitting or controlling his own neck is a challenge for him. Physiotherapy is also being practiced on him but there is no relief at all. Kindly help me.
Surendra Kumar, Fajilka (Punjab)
Ans: Your child is suffering from a disease named as Symptomatic West Syndrome. Facing any problem at the time of birth, delayed crying of infant after birth, getting fits, having bacterial infection, having fever and then fever extending up to the head, many such incidents might lead to damaged brain nerves in the infants. Brain nerves control all the activities of the body.
It's because of the aforesaid reasons, the brain nerves get destabilized and the child's growth is stunted and he is not able to do the normal activities like other children of his age such as moving, walking, sitting, controlling his neck, speaking, recognizing own people and giving attention to different sounds.
Basically the mental and physical growth of the child stops. Such children keep getting fits or repeat the same activity again and again such as clapping, laughing, bouncing their head etc. such symptoms are also seen.
In this condition Ayurvedic Panchkarm Treatment shows positive results to an extent. Revered Mother AasKaur Ji Ayurvedic Hospital, Sirsa has special arrangements and is well equipped for the treatment of such children.
Such epileptic patients are treated in two ways simultaneously i.e. by ayurvedic medicines and Panchkarm treatment. It has been successfully executed for many such children suffering from epilepsy. This treatment continues for a relatively longer period. The Panchkarm treatment is implemented on the child post admission in the hospital.
Gradually the strength of the brain nerves increases and it leads to a decline in the frequency of fits. Significant improvement like being capable of movement, walking, sitting and a proper control on the neck is attained after a while.
Dr Ajay Gopalani Insa (M.D Ayurved)
Revered Mother AasKaur Ji Ayurvedic Hospital Sirsa
Follow us on Facebook, Twitter, LinkedIn and Instagram, YouTube to get more updates related to Sachi Shiksha Spiritual Magazine.