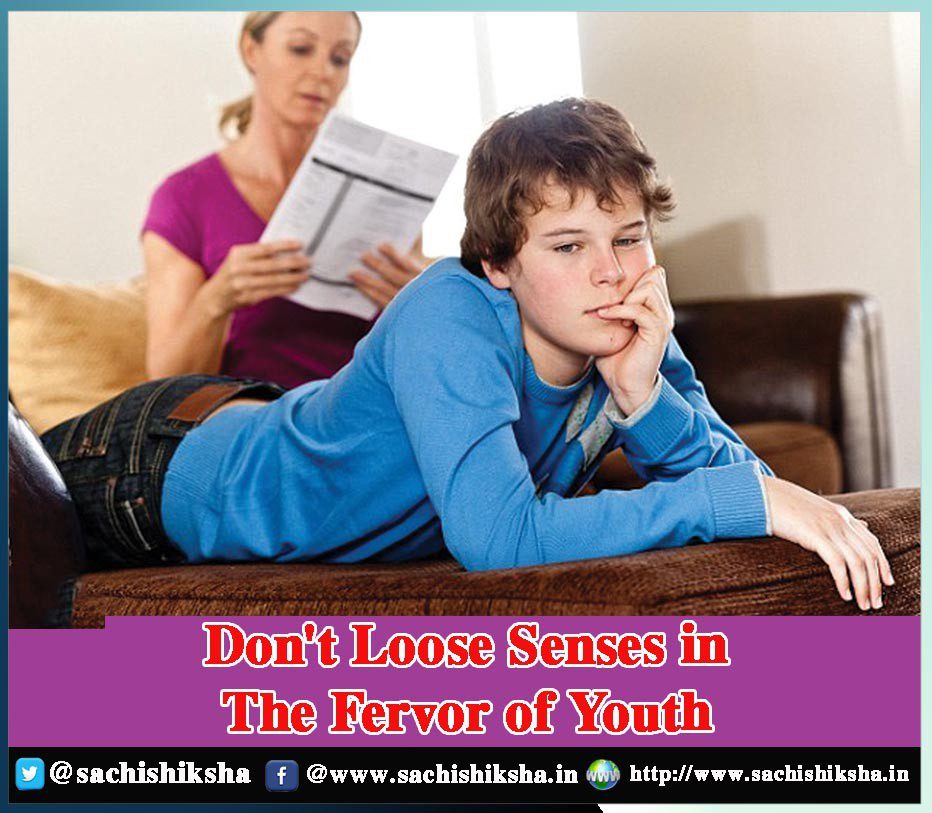 Don't Loose Senses in the Fervor of Youth There is an old proverb "THE YOUTH IS CRAZY". This is totally true. Especially on the youth of today it is 100% true. The children loose their senses immediately by the time they become youth.
THE YOUTH IS CRAZY , The fervour of youth dominates an their mind immediately after crossing the teenage. New thinking approach makes the children crazy. They consider themselves to be wise enough and take others as foolish. They do not want to listen to others.
They come under the influence of the friends. They soon come under show off. But there are some youth, who care for themselves and spend the money on right things. It is OK for the persons who understand this. But who do not understand, they must march ahead wisely by giving care to the following points especially money matters.
Do Not Give Much Importance to Money
Understand the value of money. If have money, spend it wisely. Do not waste money in show off. If you have money, it will save you from so many problems. If you have more money and less wisdom, it invites so many problems also but money is not everything that you run after it ignoring the relationships and the needs.
Do Not Take Loan
These days banks and other financial companies provide loan for purchase of house hold luxuries and the youth wants to keep every luxurious item in his house and thus come in the grip of loan. And then after repayment installments, he does not have any thing in his hand. Always spend according to your pocket. By doing this you can lead a peaceful life. Do not cultivate a habit of expanding beyond your pocket by taking loan under pressure of friends or for show off.
Do Not Take Wine or Drugs
The new generation when becomes young wants to try everything especially college going students. Thus they try with their friends and they do not feel it bad to make them coming out of old fashioned. If this habit persists a long, they have to face a huge loss in future. Save yourself from these bad habits. If you have cultivated this habit, try to leave it as soon as possible.
Do Not Rush Fast For Marriage
Some youngsters have the habit of rushing fast for marriage whereas they are unaware of the responsibilities. When the turn for taking the responsibilities comes, they fail and then the domestic tensions start.
First settle your career and settle financially, become independent and then think of marriage. If your elders pressurize you, make them understand that I do not consider myself able to bear these responsibilities. Take the decision of marriage only after becoming fully independent.
Think Before Taking Decision
Do not be a hurry for career, future education and service. Take decision only after gathering full information so that you do not repent in future.
Keep Away the Worry
In the new era of competition, some youth come under stress because this is the time to march ahead. If you also come under stress, then instead of progressing you will be lagging behind. Worry is not the solution to everything.
Make full use of wisdom. If you are not able to understand, then take the advice of some counselor or any relation you trust the most.
– ROHIT
Follow us on Facebook, Twitter, LinkedIn and Instagram, YouTube to get more updates related to Sachi Shiksha – The Famous Spiritual Magazine in India.