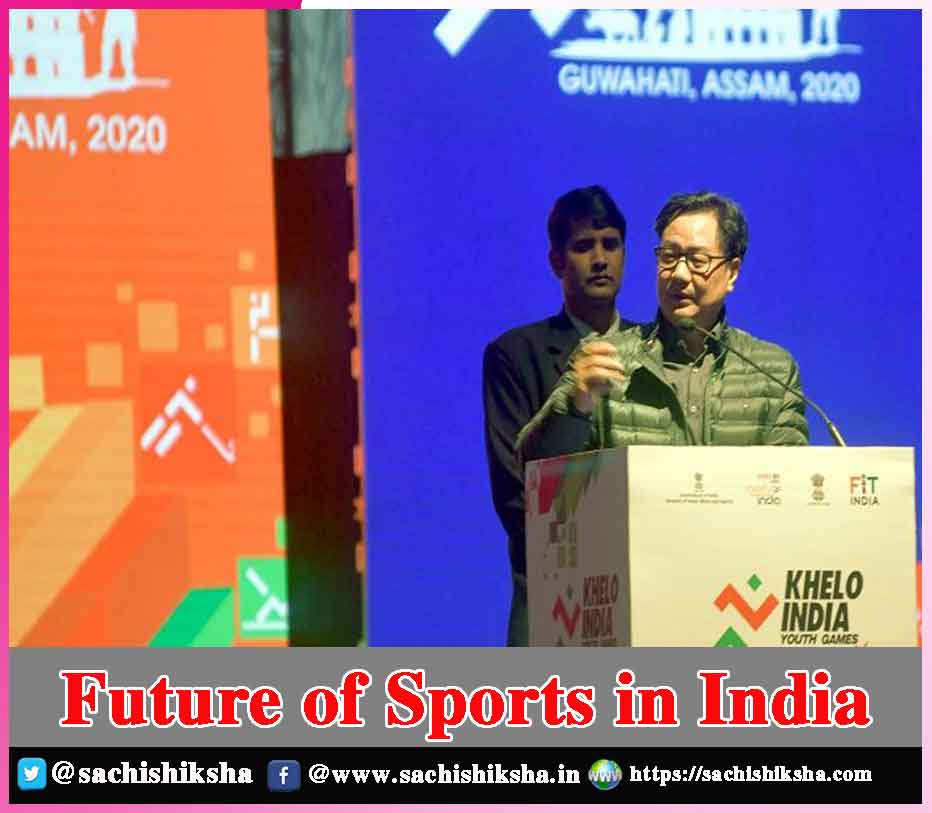 Future of Sports in India
Introduction: Sports are essential to our overall well-being. It not only activates endorphins, also known as happiness hormones, to maintain our moods upbeat, but it also strengthens our immune function, revitalizing our wellbeing. It's no secret that it fosters an enthusiasm of cohesiveness and community engagement, and when harnessed properly, it has the potential to be hugely profitable viable career.
Sports provide us with an amazing chance to reflect India in a global framework and leave a positive mark on global standards. However, a slew of limitations such as outdated facilities, a lack of understanding poor diet, and a scarcity of knowledgeable mentors have stifled our progress in this field. However, the picture is gradually shifting.
Also Read:
Abundant Sports Talent in India: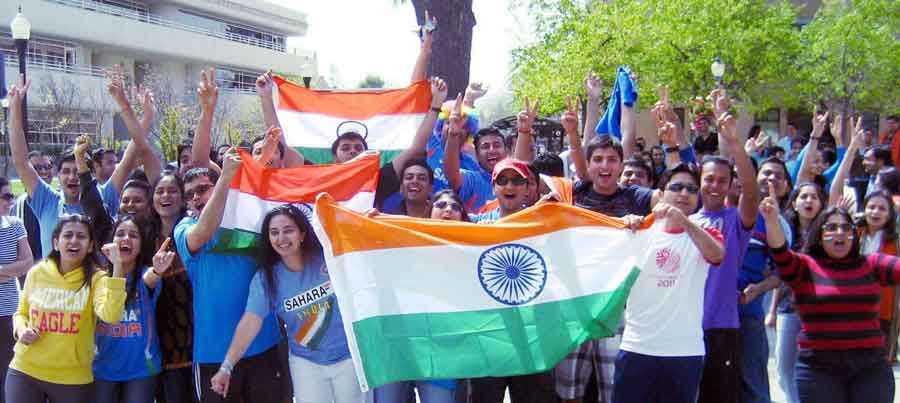 Surprisingly, despite being a reservoir of human resources, only around 2% of our population participates in sport activities on a continuous basis. India has an abundance of talent, particularly in sports. However, this expertise has not been researched or given the attention it deserves. It may be because of a lack of encouragement, the assistance of politicians, and, most importantly, public recognition.
Sports Participation in Ancient Times:
Sports were valued by both parents and educators in ancient times. Then People  recognized the significance of sports for a children's physical and emotional well-being. Activities such as martial arts, archery, swordplay, lifting weights, and so on were highly valued. Students were also encouraged to participate in cordial sparring during all those times. Facts of effective sportsmanship in India can also be discovered in the Mahabharata and Ramayana classics.
Situation of Indian Sports:
The Indian sports situation is becoming increasingly interested in all types of sports, leading to increased involvement, audience, and sports-related industries. The continuing efforts to improve economic climate in India, rising household incomes, and an evolving viewpoint all contribute to a rise in demand for sports-related services and products.
Indian Premiere League:
The famous Indian Premier League, valued at $5.3 billion, and other leagues are also making a contribution, helping the Indian sports industry reach $2.7 billion, up from $1.3 billion just five years ago. Numerous organizations have created wonderful concepts, such as "Sportz Village Schools" (formerly known as EduSports), that allow school systems to embrace sports education and take part in sculpting out fresh faces to be presented to the world championship. Neeraj Chopra's excellent performance in the track and field has significantly  inspired thousands of young people to undertake sports with zeal.
Indian Government Innovative Programmes:
The Indian government has implemented innovative programmes to identify and develop the potential of talented young athletes in rural and urban areas, and then to develop them into skilled athletes capable of winning worldwide medals. Khelo India is one such system that aims to build sports venues and gymnasiums, attach players with coaching staff, provides centers of excellence to nurture a sporting event surrounding, hold regular tournaments, and most notably, raise awareness about the significance of sports and recognize hidden talent among the youth.
Sports must be given the same significance in all regions. It uses technology to modernize sports facilities at the grass-roots level even while offering scientific training to young athletes. It offers a scholarship of 5 lakh rupees per year for an eight-year period, allowing the players to improve their abilities from an early age and supplying connection with the project to our future champions. For example, Nisar Ahmed, a 16-year-old from a slum in the national capital, barely missed breaking the world record in the 100m sprint by 0.2 seconds and has now been identified as one of 14 athletes who will be trained by Usain Bolt's trainer in Jamaica.
Sports Incentives in Haryana:
Haryana has taken a very sensible move to instill sporting essence and encourage more students to engage in sporting events. The "You start giving us accolades, and we will ensure security for your career" advertising incentivizes young generation with sporting skill set by propping up the costs of education, coaching, and facilities, appealing more children to participate in sports. Such strategies can be replicated in other states to dissolve the myth that academics are the sole way to guarantee a successful future.
India- As a Sports Market:
India is a growing sports market. In recent years, the sector has experienced rapid expansion across all sections. There are billions and billions of sports fans in India, and this number is expected to increase as media coverage of these sports grows. The Indian government has made substantial investment opportunities in athletic facilities and mentoring, which will result in the production of more athletes and sportspeople in the future. The thriving sports industry has also risen employment opportunities. It has also brought support to young individuals who want to compete on a global scale.
Sports Require More Public Recognition:
With more champion athletes arising from the Khelo India system, the Indian government predicts a phenomenal growth on the global stage. The evolving attitude of the Indian masses has given the nation's sports industry a new life. People who wish to take part in and pursue a career in sports should be given more public recognition and possibilities. For example, the country should invest in sports facilities and improve professional training. Athletes must also shift their attitudes, which will ultimately allow them to achieve their full potential.
Winning More Medals at International Level:
It is not strange that India has recently won the most medals in the Olympic and Commonwealth Games in its history. Sportsmen have demonstrated their tenacity due to improved training facilities. A wind of transformation spread across most different sports at the beginning of the twenty-first century. Participants are showing an interest in and finding success at other sports such as martial arts, wrestling, skating, and hockey. Indian athletes won 61 medals at the Commonwealth Games 2022, including 22 golds, 16 silvers, and 23 bronzes.
Conclusion:
Sports in India refer to a broad range of games played in the country, ranging from primitive games to popular sports. India has made significant progress in sports since its independence, having won its first Olympic medal in 1948 and establishing one of its greatest shows at the CWG 2022. The famed Indian saying, "kheloge kudoge hoge kharab, padhoge likhoge banoge Nawab," has enveloped its way out of India.
The continual attempts of the Indian government, commercial sponsoring companies, and unquestionably hard – working players have lifted India out of the silhouette of cricket. It has also provided India a position on the global sports score sheet.