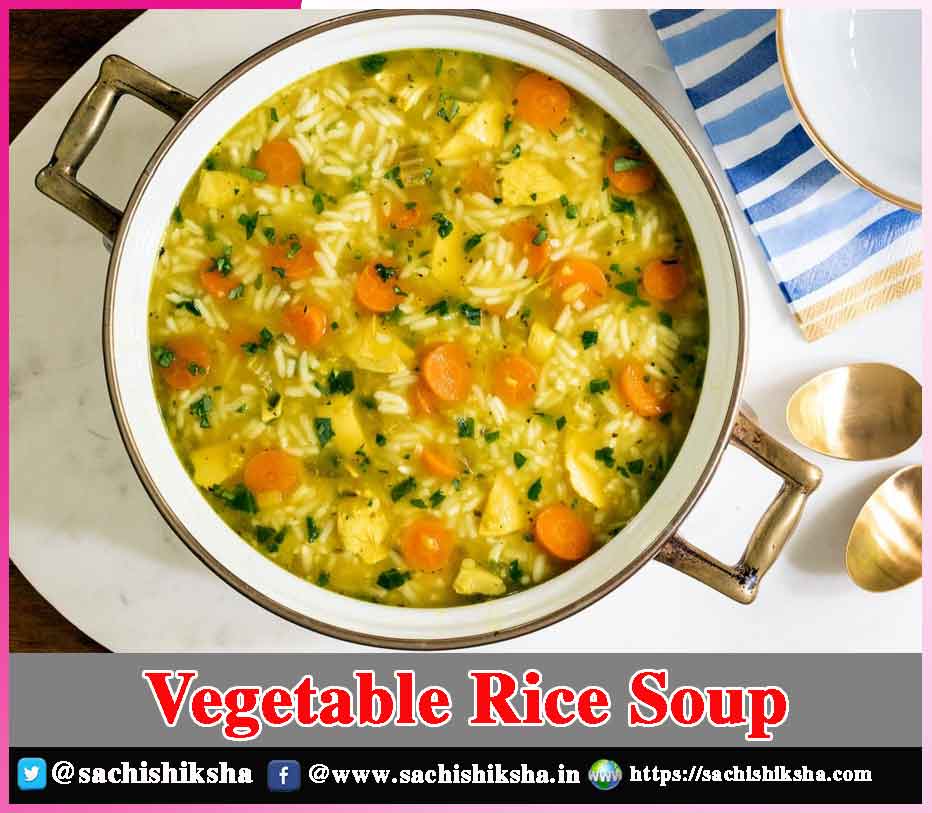 Healthy Cooking Recipe Vegetable Rice Soup:
One can prepare Vegetable rice soup in a very easy manner. It is not only tasty to eat but also very good for health because of the good amount of vegetables in it. One can use frozen vegetables to cook vegetable rice soup to make the process speedy. The addition of rice to the soup creates a versatile and relishing dish and is perfect for one time meal.
One requires onion,
frozen vegetables,
vegetable stock,
rice,
celery,
bay leaf,
tomato puree,
oil,
Also Read: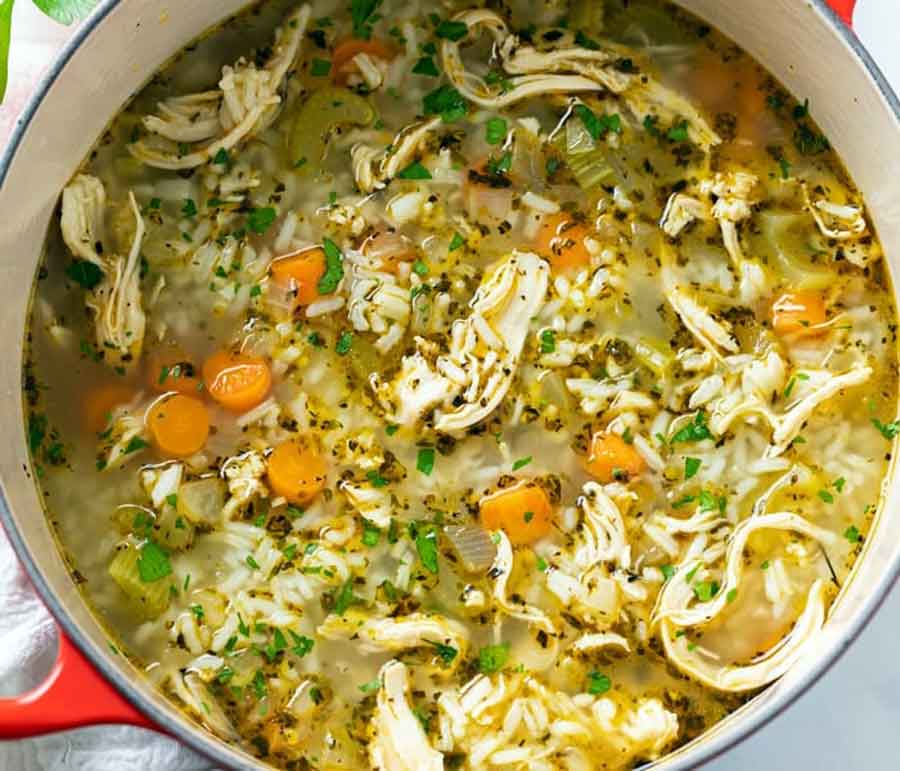 cornstarch as well as paprika to prepare vegetable rice soup. One can use their favorite vegetables such as peas, chopped carrots, green beans, sweet corn, cauliflower or broccoli, etc. for even cooking, the veggies must be equal in size. One may use short grain rice, brown or red rice, and put the rice in a pot fifteen minutes before the addition of veggies because they take 15 minutes to cook. Usage of long grain rice is not recommended as they become extremely soft. Cooking of rice with vegetables makes it absorb the tasty flavors of the vegetables.
To cook the dish, one should first add the oil into the pot and heat it and then add bay leaf, onion, and celery and cook at medium heat for four minutes with constant stirring until veggies get softened. Then add rice to the pot and stir for two minutes. Then add frozen veggies along with pepper and paprika. Then boil it for approximately fifteen minutes so that the rice gets fully cooked. In the end, add tomato puree. After this, remove the heat and add the seasoning. To enhance its beauty while serving, one can add coriander, parsley, or other fresh herbs for garnishing. It can be served with fresh garlic bread or baguette.