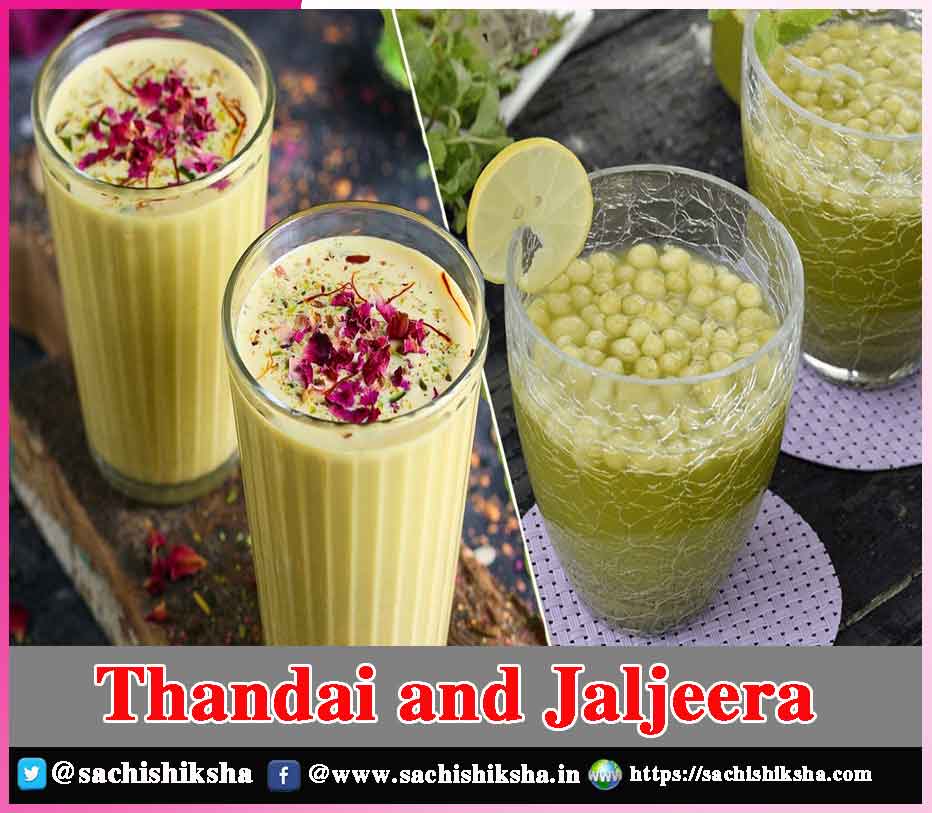 Thandai and Jaljeera
Introduction: Summers are all around, we are drinking a lot of cold drinks and beverages to maintain our circulatory system healthy and comfortable. Thandai is connected with the colorful festival that heralds the entrance of spring.
One can create a glass of icy, exquisite Thandai on Holi. Thandai is all about the benefits of nuts, seeds, and herbs. It is typically a combination of milk supercharged with a rich, flavorful mix consisting of crushed almonds, watermelon seeds, fennel seeds, black peppercorn, rose petals, cardamom, saffron, and sweetener. When eaten without filtering, the coarse texture of nuts and seeds can be felt in the mouth. Such a wonderful way to indulge your emotions!
Also Read:
Connected With Holi & Mahashivratri: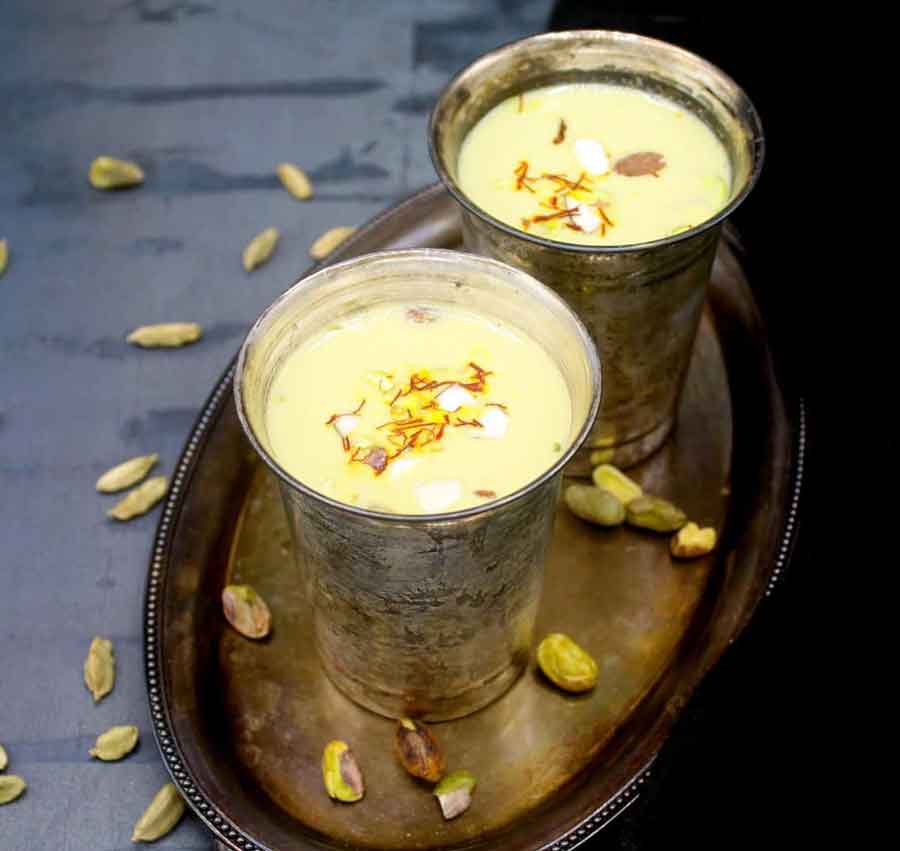 Thandai is a cool milk-based beverage connected with the Holi festival and Mahashivratri. This is mostly a North Indian tradition. It is also an ideal summer refreshment since it provides rapid energy in the sweltering heat of the summer. This drink is both tasty and nutritious. It is also popular in several parts of Pakistan, such as Peshawar and Khyber Pakhtunkhwa.
Thandai is inextricably linked to bhang. Thandai is offered with bhang on Holi in order to intoxicate the beverage. Thandai is a popular Indian drink that usually gets made on the occasions of Mahashivratri and Holi. Thandai is thought to have begun as a drink during that legendary era. It was Lord Shiva's preferred beverage.
A Refreshing Beverage:
Thandai, when mixed with bhang, acts as an energetic elevator, causing people to sing, dance, and have a wonderful time. Thandai, a delicious and healthy drink, is commonly savored when individuals have become fatigued from playing with colors. Thandai refers to being frigid or having a cooling impact in Hindi. Thandai is a refreshing and nourishing beverage that is best consumed during the summer months.
Full of Antioxidant:
New-age cooks are employing the aromatic combination for their new drink and desserts creations, expanding above the traditional Thandai drink. Thandai is not just an ordinary drink; it is also an antioxidant-rich beverage with miraculous therapeutic qualities. As a result, it's fantastic to experiment with novel flavor pairings and create the greatest meals with Thandai!
As an Excellent Foundation:
Furthermore, Thandai powder is an excellent foundation for creating with. One can do numerous things using Thandai as a key element. Imagine Thandai mousse cakes and cheesecakes, Thandai macrons, Thandai drinks called mocktails Thandai soufflé, Thandai breakfast smoothies, and more delectable treats. One can even make Thandai pannacotta, which was very amazing. The pannacotta foundation is made of both cream and milk, and it pairs wonderfully with Thandai.
Variety of Flavours:
Around 1000 B.C., Thandai was first implemented in India. It has evolved into an essential component of the Holi cultural event. Thandai comes in a variety of flavours, including Mango Thandai, Strawberry Thandai, Rose Thandai, Kesariya Thandai, Paan Thandai, and a number of others.
As summers has already approached right now, along with the trolleys carrying cool Jal Jeera water. One can often see these queued across the sidewalks, with a throng of people quenching their thirst. Jal Jeera is one such the numerous Indian beverages that keeps our systems cool in the heat of the day, aids elimination, and serves as an excellent appetizer.  Its refreshing drink made up of mint and cumin-flavored Indian lemonade.
"Jal" means water in Hindi, while "jeera" signifies cumin. Lemonade and jaljira a powder are used to make the fluid, which is famous summer refreshment in India. Jaljeera powder is often prepared within the house by Indian women and stored in a container that is airtight.
Jaljeera is one of favorite drinks consumed in all over nation. Jaljeera powder is typically made up of cumin seeds, ginger, and black pepper, mint, black salt, some fruit powder (commonly mango or lemon essence), and chilly or spicy pepper powder. Some individuals add tamarind or dry mango powder to the drink to provide it a somewhat tangy aroma.
Jaljeera: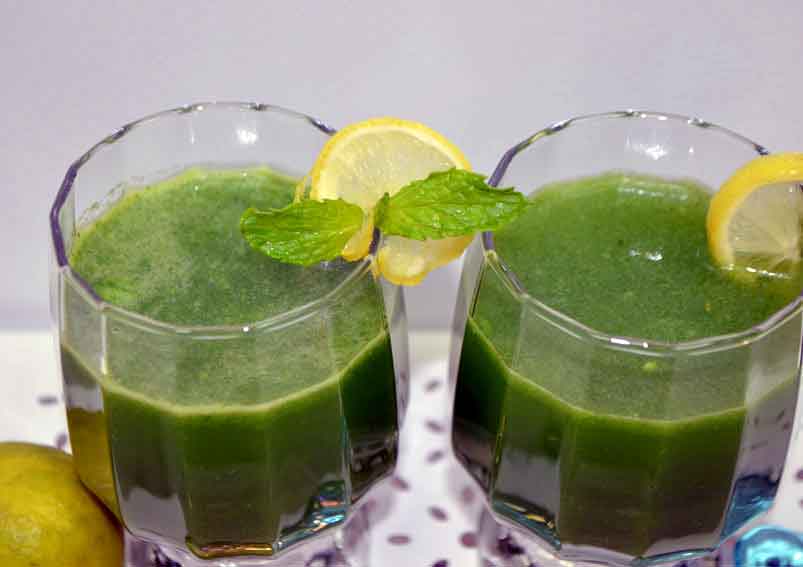 Jaljeera is a drink that is frequently produced in every home, and not only during the summer, but throughout the year. Everyone normally enjoys it after supper. In past years when cold drinks were not in every one`s areas was normally offered  to everyone and, on occasion, to the guests. Given its refreshing impact on the human body, the drink has become particularly famous in the northern parts of the nation.
Its Origination:
Jaljeera has an extensive past, having originated on the riverbank of the Ganges. The resulting powder was once crushed on slabs of stone and then kept in containers made of clay. It is currently a popular beverage at Indian social events.
Below mentioned are the benefits one can get from Jaljeera:
Promotes Appetite: The addition of black salt or rock salt to the beverage functions as an aid to digestion. Cumin can also help with digestion. It aids in the relief of gastrointestinal gas, acidity as well and reflux.
Keeps Calm: When it's hot, this water-based thirst quencher will keep you refreshed. The natural mint and coriander leaves control and reduce the body's temperatures.
Healthy Substitute for High-calorie Flavored Drinks: Avoid the high-calorie, carbonated drinks in favour of this organic low in calories drink to maintain your metabolism pumped up throughout the day.
Calms Your Stomach: The ginger, or ginger powder, that makes the drink is an excellent cure for sickness caused by hot weather. It additionally aids in the treatment of indigestion-related stomach cramps.
Helpful in Weight Reduction: As a result of the inclusion of cumin seeds in powder form, it aids in shedding pounds. Jeera water has been shown to reduce hunger and contain fewer calories. As a result, it's also a wonderful drink for those watching their calories.
Reduces Period Cramping: Jaljeera is believed to offer females who are experiencing period cramps with rapid comfort.
Conclusion: Jaljeera is excellent for managing digestion. As people sip the drink and inhale all of the herbs and spices, it effortlessly absorbs into the bloodstream via osmosis and eliminates all of the bacteria. However, it is heavy in salt. As a result, those with high blood pressure ought to consume it moderately.