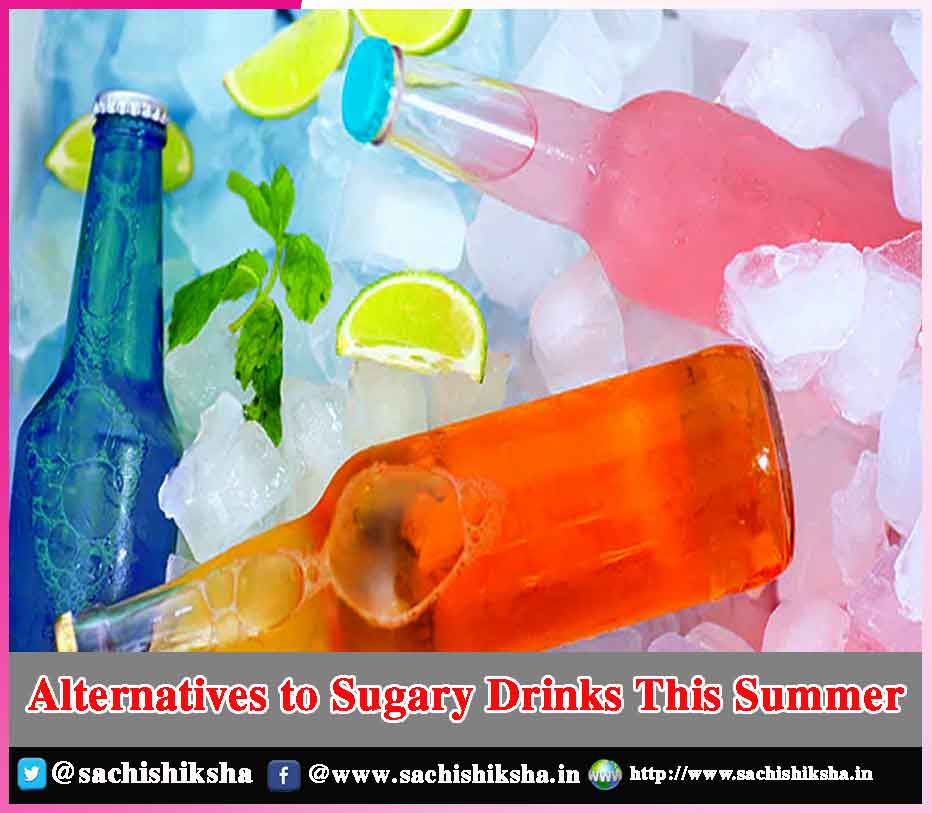 Alternatives to Sugary Drinks This Summer
One of the major seasons in India is summer. This is one season that the subcontinent experiences in its extremities. Every state in India experiences heat in varying degrees from the beginning of April till June. Moreover, in some states even with rains there is no relief from heat as humidity increases. With extended summers, it becomes a necessity to face the temperatures with positive solutions that are helpful and sustain for a longer period.
Also Read: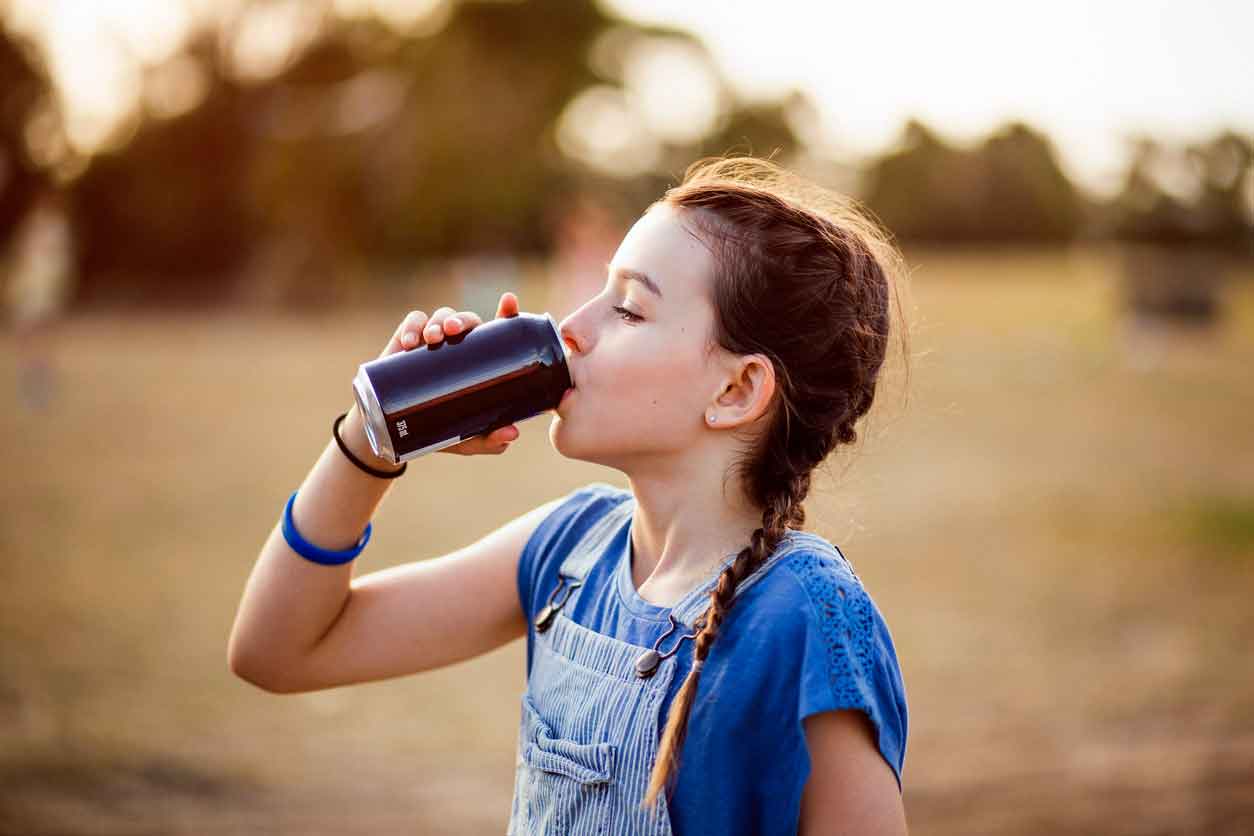 During peak months of summer season, the cities and towns look deserted. From noon to early evening life comes to stand still. This is a month where you see lots of people providing free clean and cold drinking water counters. This is haven for those who have no option but to be outdoors and cannot afford cool drinks. Additionally, people lay out water containers for stray animals and birds as they battle the rising temperature.  Summers are time to be indoors, eating less, feeling lethargic and tired.
Having laid out the extremities, let us take a look at the positive side of summer. It is a season where you have time with your family, especially children. As the sun starts setting, they have fun playing outside and enjoy the extended daylight. It is a time to visit cooler places in the country to beat the heat; to be in the midst of nature, to understand the importance of lush green large trees providing shade and cooling effects. It is a time to appreciate water bodies, like rivers, ponds, waterfalls, lakes, sea, etc.
One of the most essential fact in summer is to quench your thirst, to stay hydrated, to keep yourself energized and avoid getting heat stroke. Water is the best option and no drink can compete with a cool glass of water when you are really thirsty. But as the demand to keep yourself hydrated is more during summers, it is not about the best drink, it is variety of drinks that you are looking for. Their consumption through the day enhances the fun of summer and joy of hydrating and remaining healthy. What are those drinks that battle away the summer blues and make it fun, interesting and a creative season? Let us explore the world of summer drinks.
First, how can we make our tall cool glass of water interesting by adding just one ingredient? Did you know that by adding a slice of lemon, cucumber, orange, strawberries or a sprig of mint, holy basil to the pitcher of water will enhance its flavor. You just make your drink interesting, refreshing and transformed simple water to flavoured infused water.
buttermilk
Another healthy option that can beat sugary drinks and juices is buttermilk. Sweet or Salty Lassi,  neer mor or sambaaram etc. are some popular summer drinks. One of the interesting ways is to add crushed ginger & green chilies, salt, roasted cumin, asafetida in buttermilk. Every state has its own version to make their drink with curds. Curds is a probiotic drink, it adds to health benefits by aiding in digestive problems like hyperacidity, flatulence and constipation. Probiotics also help to boost immunity and prevent viral infections. A glass of buttermilk ensures better digestion, gut health and immunity.
Coconut water
Coconut water has been a perennial favourite among Indian households. It is the healthiest drink on the planet. Coconut water contains various bio-active enzymes and electrolytes that aid digestion and various metabolic processes. It is loaded with potassium to balance out the sodium in our body. This thirst quencher has benefits like strengthening of immune system, eliminates toxins, aids in breaking down kidney stones. The hormone called cytokinin in the plant exhibits anti-cancer and anti-ageing properties.
Lemonade or Nimbu Pani
Lemonade or Nimbu Pani is a tangy refreshing drink. You can make it fresh with just three ingredients. To make nimbu pani you need water, lemons and sugar. In a jug of water, you squeeze 2/3/ or more lemons as per your choice. Add sugar, a pinch of salt and stir well. To make your regular nimbu pani interesting, add mint leaves, slices of lemon, rock salt and ice cubes. Your creativity can extend to cocktails with Nimbu Pani by adding any one or more of the fruit juices like orange, sweet lime, pomegranate, watermelon etc. Decorate the serving glass as per your imagination to make your summer afternoons fun. Those who want to avoid sugar can opt for honey or powdered jaggery or just have it without any sweet flavors.
Jaljeera
Jaljeera This drink is an exciting mix of mint, roasted cumin, tamarind or dash of lemon juice, salt in cold water. During hot summer days this drink helps in cooling your body and in digestion. Jaljeera is known to provide instant relief from dehydration and is energizing.
One of the prime reasons that summers are exciting in India is because of mangoes. Summer and mangoes go hand in hand and the association has its own nostalgia amongst Indians.
Aam Panna
Aam Panna is one such drink that is enjoyed during summers without feeling guilty. Aam Panna is a healthy beverage prepared by raw mangoes, sugar and mint leaves. This drink helps you beat the heat by strengthening your immune system and maintaining electrolyte balance.
Sugarcane Juice
Sugarcane Juice, is one of the relished drinks in India.  Itis used as a natural remedy to a host of problems. It makes for an energy drink and helps build up plasma and body fluids, helping you counter dehydration and dullness. To make it more refreshing one can opt to add ginger or mint leaves, and or dash of lemon juice.
Bel Sherbet
Bel Sherbet, a seasonal summer fruit filled with nutritional goodness. Bel (Wood Apple) is said to cure everything from heatstroke, upset stomach to dehydration and diabetes. Once the tough outer layer is broken you can scoop the pulp and soak it in water. Then add jaggery and lemon juice to create a simple but effective cooler.
watermelon juice
Fresh watermelon juice, iced tea, green iced tea, chilled coffee, barley water, Kokum drink, soy milk, fruit smoothies with honey or jaggery, cucumber juice, Sparkling water (water with fizz) and many more can add interesting repertoire to your summer drinks.
We are sure that summers will no longer be a time to be drained out and definitely not an excuse to binge on sugary soft drinks, and juices with additives harmful to your body. This season will now be an adventurous time to search for ingredients available in your house to make your summer drink not only a quencher, cooler, refresher, but one that adds a tasty smack to your lips, glee to your eyes, smile in your heart and maybe when you about to finish it, a burp from your stomach. Now that's your summer drink.