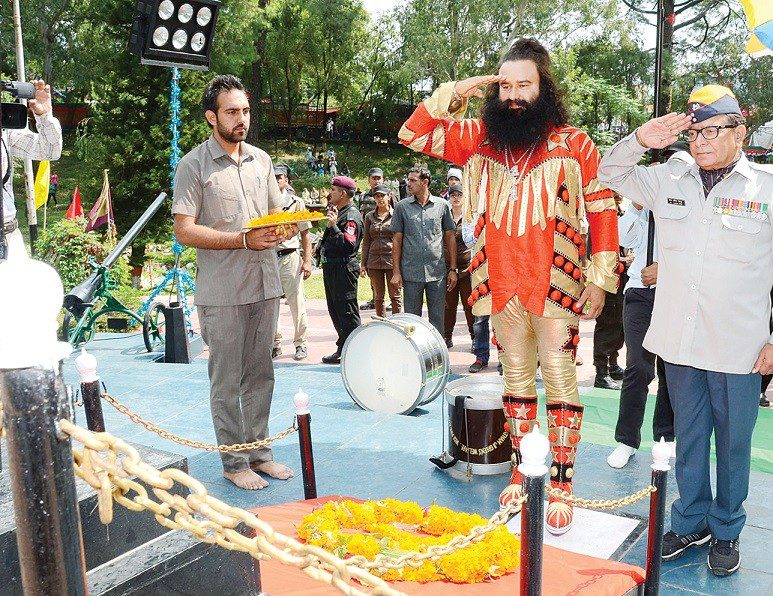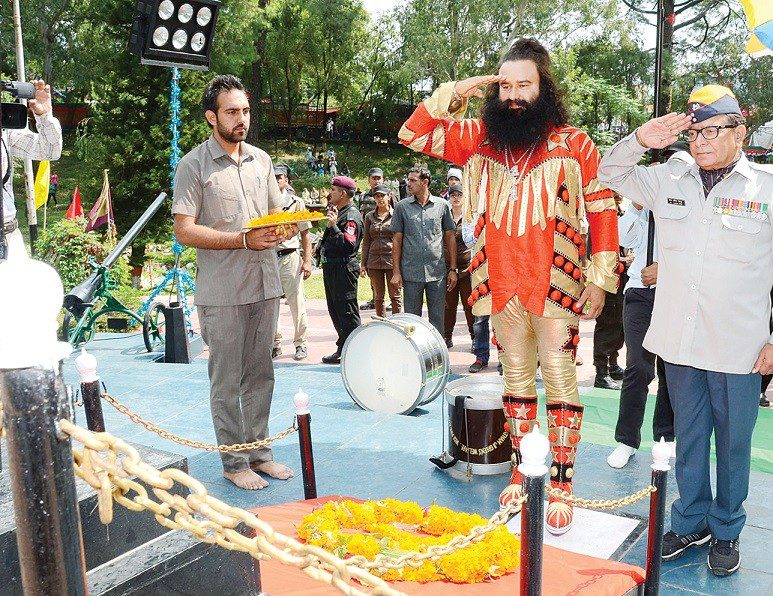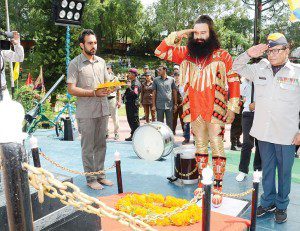 A glimpse of Divinity and Nationalism in scenic Himachal
It is India's very own land of Gods.
The sobriquet of Devbhoomi, that Himachal Pradesh enjoys is justified by its stunning landscapes of sky high, snow laden mountains and verdant valleys.
Himachal's picturesque locations have always beckoned the filmmakers to attempt capture the breathtaking beauty of snow-covered peaks and lush green valleys.
The backdrop of magnificent mountains along with lush green landscape makes it as ideal location. While Kashmir remained the favored choice of film makers in the past, but Himachal Pradesh's amazing versatility, magnificence and beauty has captured the imagination of new age film makers and inspired photographers.
From the black and white era of films to new age Bollywood's Jab-We-Met, Three Idiots, Black and Highway; the charming Himalayas continue to be a backdrop for films.
Filmmakers have always loved the scenic backgrounds that are leisurely spread everywhere in Himachal.
Most of films that have been shot here in Himachal are considered to be most amazing illustrations of cinematography.
Manali, Kinnaur, Chamba, Dalhousie and Spiti valley are known to be hotspots for film shoots in Himachal Pradesh. But Kangra region was quite untouched by film-makers so far. Until now. The caravan of humanitarianism reached the beautiful town ChachiaNagri.
In the lap of the Dhauladhars, Chachianagri is a small town situated between the triangle of Palampur, Kangra and Dharmshala. With a stunning view of the mighty mountains, this town boasts of breathtaking view of mother nature.
Surprise was writ large on the faces of local residents when the cast and crew of MSG-The Messenger of God reached town. With their cameras, cranes and other equipments in tow, the crew presented a never-seen-before sight for the people. But the real treat was still in store. Their joy crossed all bounds when they learnt that Saint Gurmeet Ram Rahim Singh Ji Insan was also coming.
Immersed in selfless love, magnetized with charming and charismatic personality of Revered Guruji, they gathered, complete with their families, to enjoy the unseen side of spirituality.
Their eyes brimmed with love and devotion towards Guruji who has been a moving force in large number of people's lives here. Shiv Shankar Dhiman a resident of Chachianagri said, "I learned method of meditation from Guruji way back in 1993. I am thrilled that Guruji has opted to transform the living of thousand people like me by making a movie."
But it was not the scenic beauty that brought Guruji here. Saint Gurmeet Ram Rahim Singh Ji Insan was keenly interested to extend a message of patriotism to the movie in addition to the humanitarian pursuits initiated by Dera. Himachal Pradesh has a moving tradition of valiant young officers who laid down their lives for country.
In the Kargil War many young heroes died fighting for India. Palampur is a place which abounds with tales of valour and sacrifice of the likes of Captain Saurabh Kalia and Captain Vikram Batra who displayed exemplary heroism, amongst countless others. Revered Guruji wanted to salute the martyrs in His own way. So he asked the director to plan a shoot in this region.
Saint Gurmeet Ram Rahim Singh Ji Insan, paid His homage to martyrs at Palampur's War Memorial. A hair raising patriotic song was shot here. The movie shoot attracted an endless number of people queuing up to catch a glimpse of Guruji, people falling over each other, jostling by the road side to seek His blessings. And when that song reverberated, echoing around the mountains; anyone could see the patriotism welling up in onlookers.
MSG-The Messenger of God has already struck a chord with people on social media. The much awaited movie is scheduled to be released in January 2015. This movie portrays, the life transforming experience of people who learn free meditation at Dera Sacha Sauda to enhance their self confidence and self esteem. It also charts the 104 humanitarian pursuits being carried out by the Dera under the guidance of Revered Guruji.
Surinder Pal Singh, who runs an educational institute in Palampur says, "I have never seen any movie that has a social message in it. I am surprised to know that this movies portrays a trail of humanitarian works and the collection of the movie will be used for research works for Thalessemia and AIDS." Speaking about Guruji, he added, "He is such a superstar. The way He delivers the dialogue is stunning."
Majority of people in Kangra, Chachianagri, Rampur and Palampur thrive on tourism. At this time when it is off-season, they had not expected such a crowd in their towns. Vinay Singh of Rampur, who owns a lodge in Rampur said, "Though it is off-season for tourists, and being a businessman I would have thought of making money in this exceptional gathering. But see how handsome Guruji is, I just can't keep my eyes off him and move back to my workplace. I wish to stay here on the spot where shooting is on, as long as He is here."
Sumitt Sethi
Follow us on Facebook, Twitter, Google+, LinkedIn and Instagram, YouTube to get more updates related to sachi shiksha Spiritual Magazine, articles.