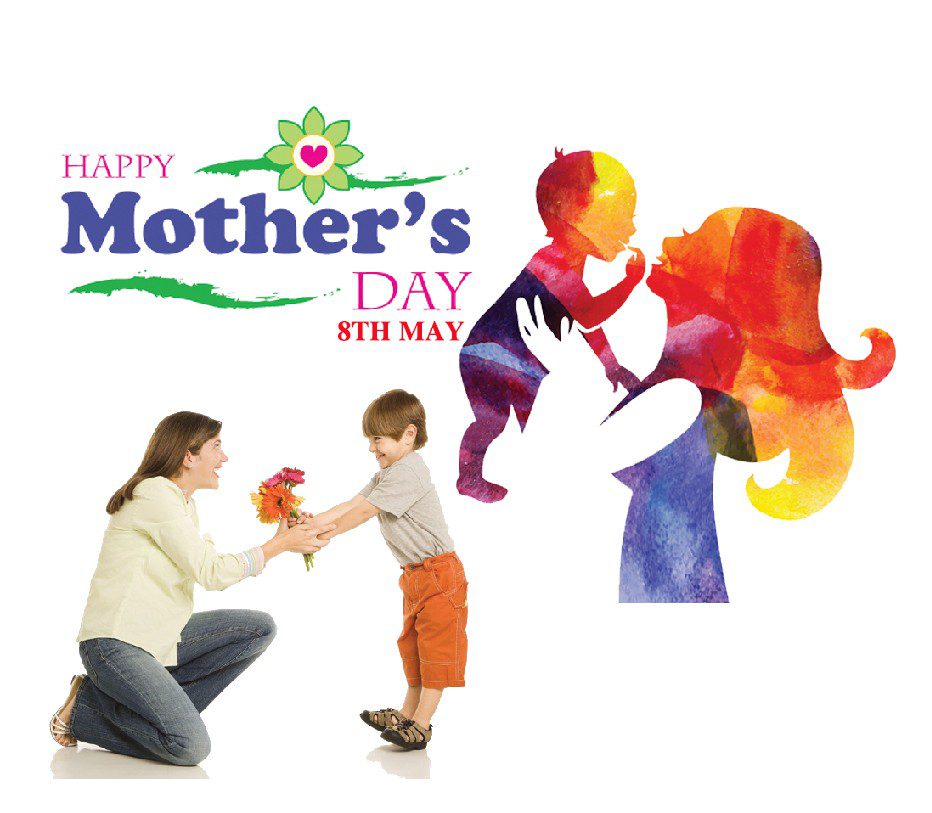 Mother is somewhat very special
MOTHERS DAY SPECIAL 8th May – Mother you are the twirl of the wind, that always stand next to me, blessing me.
I do not know how you gather what is going on within me. And you swipe away very gently all the tensions – even if you touch me with dry hands, why I feel that a very chilled soothing shadow has come onto me in the hot sunny weather.
When I am learning to walk with my trembling steps, you stand by me to encourage me, and then you deliberately come by my side, and when I feel proud to walk of my own, you add your steps also with me. Even today when you come all the way having the bags of vegetables and grains in your hands, and I come forward taking some steps, to take all your things, you feel so proud and praise me like anything.
Also Read: Father is like a huge Tree under whose shade we grow FATHER'S DAY : JUNE 19
Despite serving different kinds of varieties of food items on the plate, you always feel dissatisfied having wrinkles on the forehead "Oh I have forgotten to prepare the mango chatni". Then avoiding the pain and sigh of the knees you go and prepare the kairi chatni. And if I leave that in the plate without tasting it, then you remember how I relished eating that always and since now I am not eating; which means your (Mother's) bad eye worked over me
I know that you have spent so many unslept nights only for my sake. I have seen glaring shine in your eyes of me being grown up. Now Mom do not take tension, I have been able to manage to stand myself on this worldly land, and mom this land also is given by you only. Now I will give wings to your dreams, But you always keep smiling, even in my memories. I will always keep the heat of sorrows away from you. Doesn't matter where I am. I always feel your love and affection within me. I tell you or not Mom, I always think of you only.
Mother is a word which itself is a world having so many things within her. Though thousands of year pass, world changes altogether, but the feeling towards mother will never change and never changes mothers' love and affection. Doesn't matter how old a person is, and how senior post he is having, even today he or she is that "Chotu or Gudia" for his/her mother who demands for mangoes.
It hardly matters whether the mother is in a traditional simple sari with drops of sweat on her forehead, or a mother in jeans or t shirts, sitting on a roller coaster screaming for the kids, both feel sad when the kids are in some problem and feel a sigh of relief when she gives happiness to the kids. It is her habit.
There is only one relation on the earth without any selfish motive. No selfish motive at all. In this relation, there exists only the trivial motherly love and affection. The feeling of cold, sweet and scented air in and around you. This gives you the feeling of sleeping in a very soft and cold green grass garden.
To hear this lovely word "Mother", a woman pus her life on gamble. The woman gives birth to a child once, but she daily takes a new birth on hearing the unsaid noises from the first day of pregnancy to the day of delivery. Means that on taking the birth of a child, countless beautiful faces of a woman also take birth. With every breath, she feels the love and affection for the kid. With every breath, she wants to be sacrificed for the kid.
A lady when virgin is very attractive and becomes more attractive and beautiful when she is married. But she becomes complete when she becomes mother. By becoming complete, she is equipped with a divine light. Her face becomes glowing even after the pains of delivery. Her eyes glitter with hundreds of lamps of happiness.
This attractive face with shyness and glow needs no word or explanation. The sacredness of the word "Maa" can be realized with the fact that in Hindu religion, Goddess is called Maa , and not daughter or sister. In Christianity and Muslim religion Mother Mary and Biwi Fatima respectively have the special space.
Maa is blessed to lucky people, we all should feel ourselves lucky to have a mother"
GIVE YOUR MOTHER A SPECIAL HAPPINESS
Some times we do not feel the importance of the daily routine of our mother. Mother feels it has her responsibility to take care of her kids and husband. Then why not on this Mothers' day you make your mother feel that how much you love her and thank her for all the works she does for you. When you make your mother feel of your love towards her in a different way, then actually the motive of mothers' day shall get realized. So thank your mother in the following ways:
KEEP A GIFT NEAR THE PILLOW:
Get up early and put a gift near her pillow. When she wakes up she will be surprised to have this gift. This gift can be a small ring, a cup cake or a photo frame. Here the way to express that your love is more important than the price of the gift. When she is feeling the love and affection on seeing the gift, you slowly sits on her lap and wish mothers day.
SING A SONG FOR HER OR RECITE A POEM:
Writing a few lines of love and affection for your mother, you do not need the abilities of a poet, or a singer or an actor. You can recite this poem loudly on the dining table with your family members or a small get together to show your love and affection for your mother. And if at all you feel shy , you can write the poem and give to your mother.
TALK TO YOUR MOTHER THROUGH FACEBOOK :
If you feel shy in making your mother your friend on facebook, then realizing the feeling of her wards, she will feel bad and isolated. So this day by wishing mothers day to her on facebook, you can make her realize that how much love and affection you have in your inner heart towards her.
PREPARE MEALS FOR HER:
She prepares meals for you daily even without a single complaint. Now you are grown up and it is your duty to prepare meals for her. Give her a break from the kitchen and prepare the dishes of her choice in the meals and give her mother's days gift.
TAKE HER TO A TRIP:
This mothers day plan a small trip for her. This will give her a feeling of change in her routine life. This trip will give her the feeling of rest as well.
GO FOR SHOPPING WITH HER:
Going for a shopping with her in the evening will give a special kind of happiness. With sweet gossip in between have small false fights for selection also. This will be a memorable day for her and you will be able to make her feel that how much love and affection you have for her.
DO THE PEDICURE AT HOME:
Do the head massage and pedicure at home. This gives you to spend some healthy time with her. Paint her nails, clean her feet or make her tension free by doing head message. You can enjoy this mothers day in a very special way by giving your priceless moments of love to her. By giving one day of your busy schedule to her, you will prove to be a charger for her for the whole year. Then for what you are waiting.
DECIDE THIS THAT ON THIS MOTHERS' DAY YOU WILL GIVE ALL HAPPINESS TO YOUR MOTHER, WHICH ACTUALLY IS HER RIGHT.
– S.S. DESK,SWAIT SHAIVAL
Follow us on Facebook, Twitter, Google+, LinkedIn and Instagram, YouTube to get more updates related to sachi shiksha Spiritual Magazine, articles.