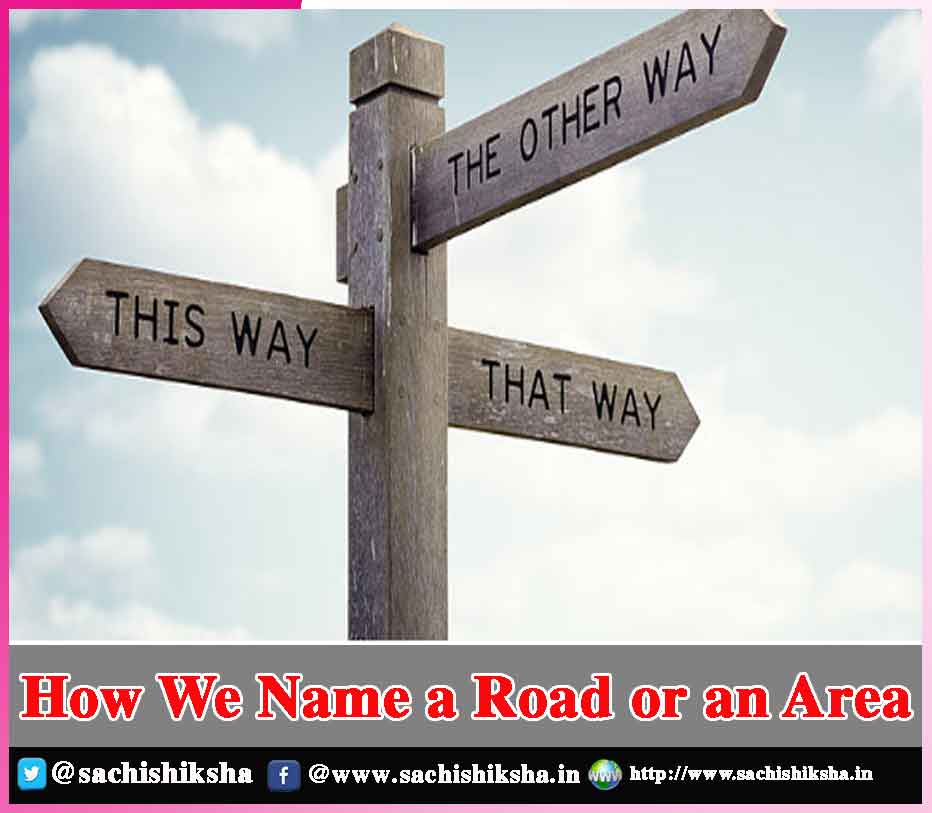 How We Name a Road or an Area
The study of place and street names, their origins, meanings is called toponymy. In Ancient Greece, all prominent areas and roads were named after Greek Gods. This started a trend that gradually spread to the entire Western civilization.
People always wonder what's in a name. A lot, actually. In the early days of development, streets were typically named after landmarks like a mountain, river or a location situated in the far East or North. Similarly, roads were christened after monarchs, political leaders and national heroes.
The initial trend in the west saw people living in densely populated centers. This changed when people began moving out of cities to build homes in the countryside where they could have more land and less congestion.
Also Read: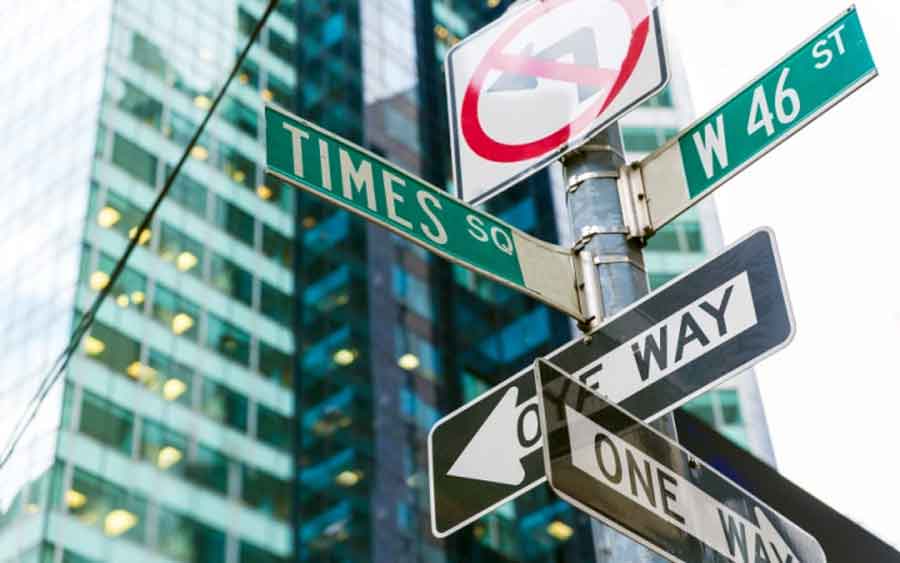 With the focus now on having homes with private yards and a lot of trees around, it became common for suburban communities to name streets after trees and plants like Palm Street, Mahogany Lane etc.
In India, the naming of streets after people is relatively recent, a political decision and a tricky one. In the old days, roads got their names off occupations, and they could be named after a baker, a shoemaker, or prominent landmarks. We have our versions in India, such as Chikoowadi, Parathewali Gali or Chandni Chowk.
Most place names are named after prominent geographical features, such as rivers and lakes. Others are named after personalities such as kings or historical figures. Although Hindu history was the primary influence, Islamic and Christian influences are present, particularly in central and northern India.
Some anglicized names have been officially changed to reflect native pre-colonial spellings. The names of the cities, towns, and villages are usually in Indian languages, while most street names carry English names, such as Singapur Road, George Town etc. Specific names have variations in different languages. Oor/Ooru is a common Dravidian name that means a place, also known as Oor in Tamil and Malayalam, whereas it is called Ooru in Telugu and Kannada.
In India, it all began with the arrival of Portuguese explorer Vasco da Gama in Calicut in 1498. Cochin and Goa became key centers in the next few years. By 1600, Dutch, French, Danish, and British followed to get their hands in the lucrative trading with India. Towns set up by colonists as trading centers had their names anglicized.
Ancient traders had referred to Cochin as Cocym or Cochym or Kochi from Malayalam word 'kochu azhi', which means a small lagoon. Goa was earlier referred to as Gomanta or Govarashtra, meaning a 'nation of cowherds.'
Sri Lanka had multiple names, but the Portuguese called it Ceilao, which was later changed to Ceylon by the British. They also named the Coromandel coast, which was earlier called Cholamandalam.
Danish set up Tranquebar, Calicut, Serampore, and Nicobar islands as trading outposts. Dutch set up Cannanore, Travancore and Quilon as trading outposts. French set up Pondicherry on the Coromandel coast as their first center. Their later settlements were Chandernagore, Yanam, and Mahe.
Ancient epics of Ramayana and Mahabharata had a lasting influence on the names of towns and villages. Of the six lakh-odd villages in India, 3,626 are named after Lord Ram. In contrast, 3,309 are named after Lord Krishna, 367 villages named after Hanuman, 160 after Lakshman, 75 after Sita, 385 after Bhim and 259 after Arjun.
And not just India, towns all over Southeast Asia were influenced by ancient Indian epics. Ayutthaya near Bangkok in Thailand is named after Ayodhya, Angkor Wat in Cambodia dedicated to Lord Vishnu, and Madura after Mathura at Bali in Indonesia.
Modern day names are modified or simplified versions of Sanskrit names of the ancient towns.
To name a street after a person is to say that this person is significant and must remain in public memory. We have streets named after monarchs, politicians, scholars, artists and prominent businessmen, and rarely do we have a street named for an activist.
Several Indian cities have an MG Road by way of acknowledging the father of the nation, Mahatma Gandhi. However, the more aggressive and anti-establishment an activist is, the fewer the chances that their name will be accepted as a street sign.
Post-independence, the onus of naming streets rests with the city corporations, municipalities and panchayats. Since the state councils or bodies are governed or administered by political parties, their decisions become instrumental in assigning names. The names are not changed so quickly too and may be because of some specific reason in many instances.
But several roads still carry the names given by the colonial masters. For instance, Dalhousie Square, Lansdowne Road, Brabourne Road, Clive Road, Writers Building etc. The Victoria Memorial Hall, a monument honouring Queen Victoria, still stands in the heart of Calcutta.
Streets of India have its own essence, vibe and character. Millions of stories unfold on them yet some roads stand out. They become their own identity. Indian roads have found fame world wide for their distinctiveness and relevance in history.
For example, Shimla's Mall Road houses all major government offices till date, making it the most popular road of hill-top India. Park Street, Kolkata – also called 'Food Street' or the 'Street that never Sleeps' – is the oldest district of its kind in India. Retaining its colonial charm and adding to it the modern appeal, this street is a magnificent mixture of old and new.
Distinction Between Area & Road Name
There is a very interesting distinction between a place name and a street name.
If you look at it historically, place name is something that we identify as a marker, say if a place is named 'Churiwala', it's because maybe, historically, this is a place where people sold bangles.
The practice of naming places after a particular individual and officer is something that the British brought in because that is when street names were being planned and given a political context as well.
In central Delhi, you have streets that are named after Mughal and Mauryan emperors. You have Prithviraj Chauhan's name. This is something the British were doing, because they wanted to also read Indian history in a certain way that placed themselves in the same historical trajectory as the Mauryans, the Mughals, the Chauhans etc.
Then, of course, we have a number of streets named after British officials, like Dalhousie Street or Curzon Road. A street name reflects the understanding of history a government wants its people to have.So what if there aren't any Harrods or Beverly Hills, we make up for it with our very own chaotic, culturally rich streets.