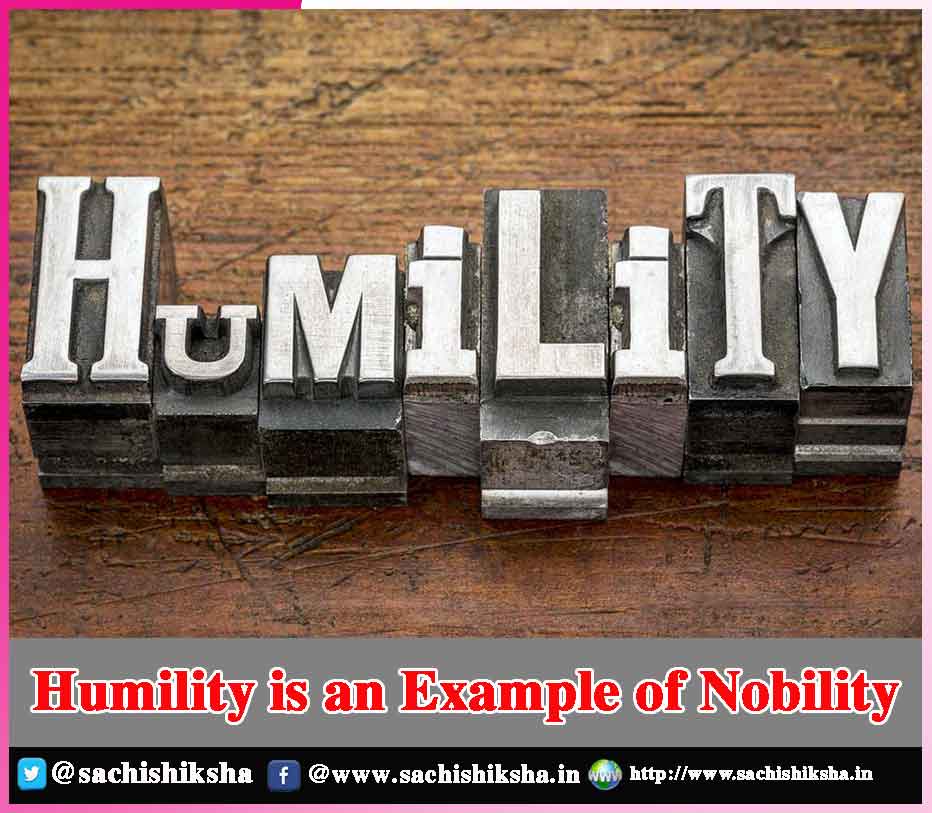 Humility is an Example of Nobility
Introduction:  When a tree is loaded with fruits, it bends down on its own. This is an example of its humility. In the same way, if every intelligent, knowledgeable, sagacious and capable person shuns the feeling of his ego and selfishness and becomes polite then this is an example of his greatness.
We get many inspiring examples of great people such as Gandhiji, Ishwar chand Vidyasagar, Dr.Rajendra Prasad, Lal Bahadur Shastri, and Madan Mohan Malaviya about their humility and simplicity.
Also Read:
Example for Society: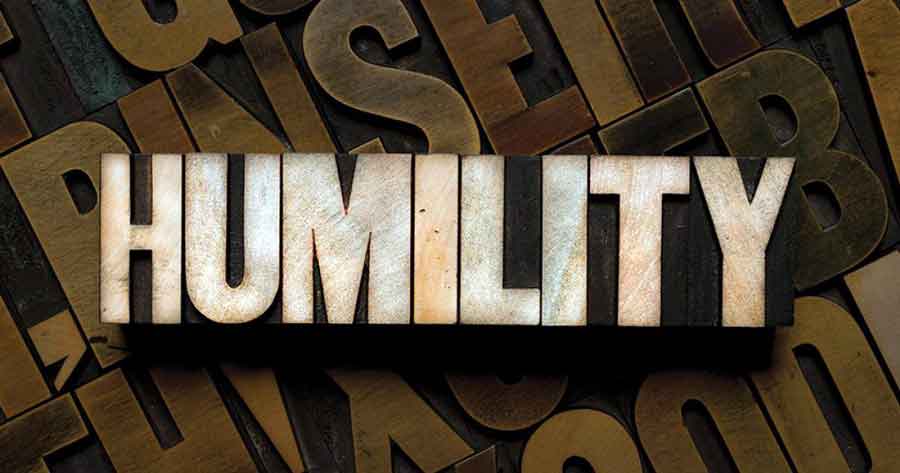 Humility, modesty, placidity are such virtues of a person which raise his personality. Such a person becomes an example for the society. We get the learning from such people that to become great, our lives should be straight forward and simple and our behavior towards others should be very polite and full of sympathy.
Be Humble to All:
This is the opinion of the common people that elder to themselves, reputed and those who fulfill their interest, they keep polite behavior towards only those people. As one would have seen that in an office, the assistants use very humble and submissive words but when they come home, they behave with their children and wife as if they are dictators. This very type of their behavior will create havoc at home. But it is a reality that those who do not possess humility and placidity and acquire arrogance then one no longer remains respectable. People feel frustration with them, internally; such a person makes one's own life in trouble. He loses the pleasure of love, affection and intimacy. The humility, liberality and placidity packed behavior can make their opponents bow before themselves. There are many such examples.
Humility Makes Life Meaningful:
In reality, humility is a tool which makes life successful, meaningful and full of happiness. A person with such behavior acts as an ointment on the wounds and he himself also lives a life of peace and happiness. From the view of humanity, our behavior towards others should be such that there is no element of artificial behaviour, satire or bitterness.
One can maintain one's dignity by living a life full of simplicity and humility. It does not make a person's level fall down nor there is any reduction in his dignity. This is such a virtue because of which a person does not lose anything but only gets repeated times.