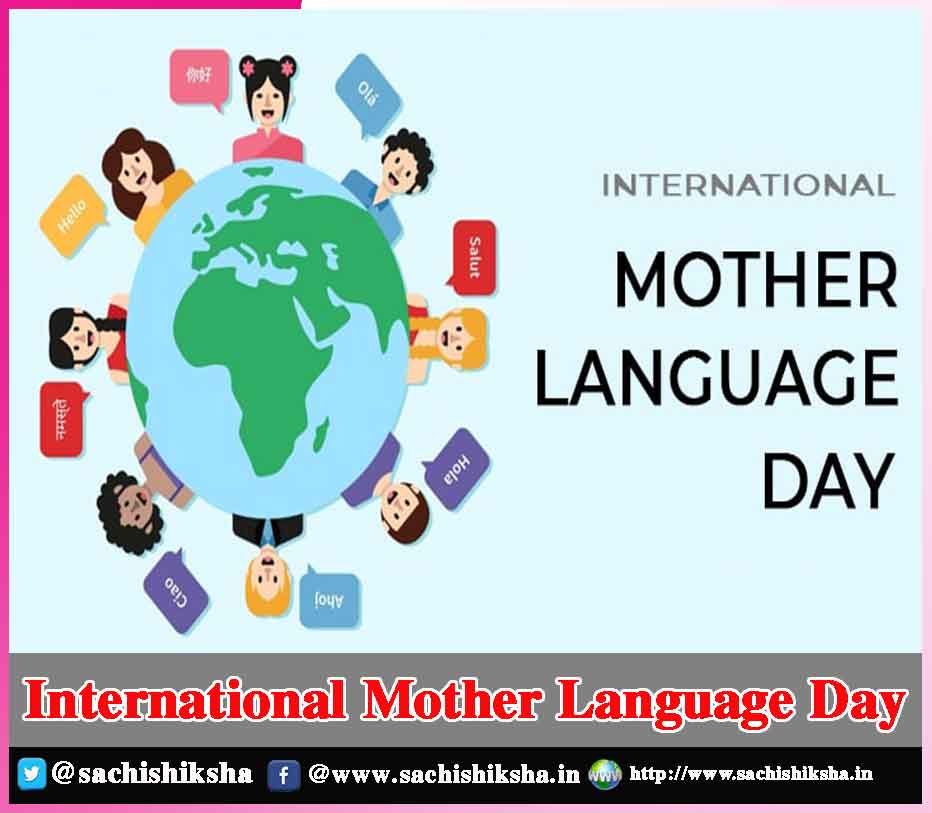 International Mother Language Day
Language is more than a means of communication. It is used all over the world at every minute. Not only when we speak, read and write, but also when we socialize, drive, trade everywhere, we use language in one way or another. Every aspect of our lives involves language.  Language is a set of words, symbols, signs, sounds.
Language plays key role in the personality development of a person, because communication is the engine of our life and makes us better. Basically, language distinguishes humans from other animal species.
The ability to communicate and express oneself with others is a basic human need. As we develop our understanding of the world, based upon our upbringing, education, etc., our perspective and the way we communicate can differ from those around us.
Interacting with others is a fundamental part of healthy living. It is the responsibility of the individual to ensure that they are understood in the manner intended.
Also Read:
Master Language
The first language, a baby learns from birth is called the birth / mother language, and therefore plays a crucial role in our lives for various reasons.  Mother tongue has a tremendous positive impact on an individual's personality; however, the medium of education, usually English, also encourages parents to speak to their children in the second language. This leads to confusion in the children's minds and, hence, difficulties mastering both the first and second languages.
Mother tongue is an effective way of thinking in many ways. Mother tongue plays a significant role in framing the thinking and emotions of people. Learning to talk within the mother tongue is incredibly necessary for a child's comprehensive development. Being fluent in the mother tongue, that is additionally referred to as the native language, advantages the kid in varied ways. It associates him to his culture, ensures increased psychological feature development, and supports in the learning of alternative languages.
 History of International Mother Language Day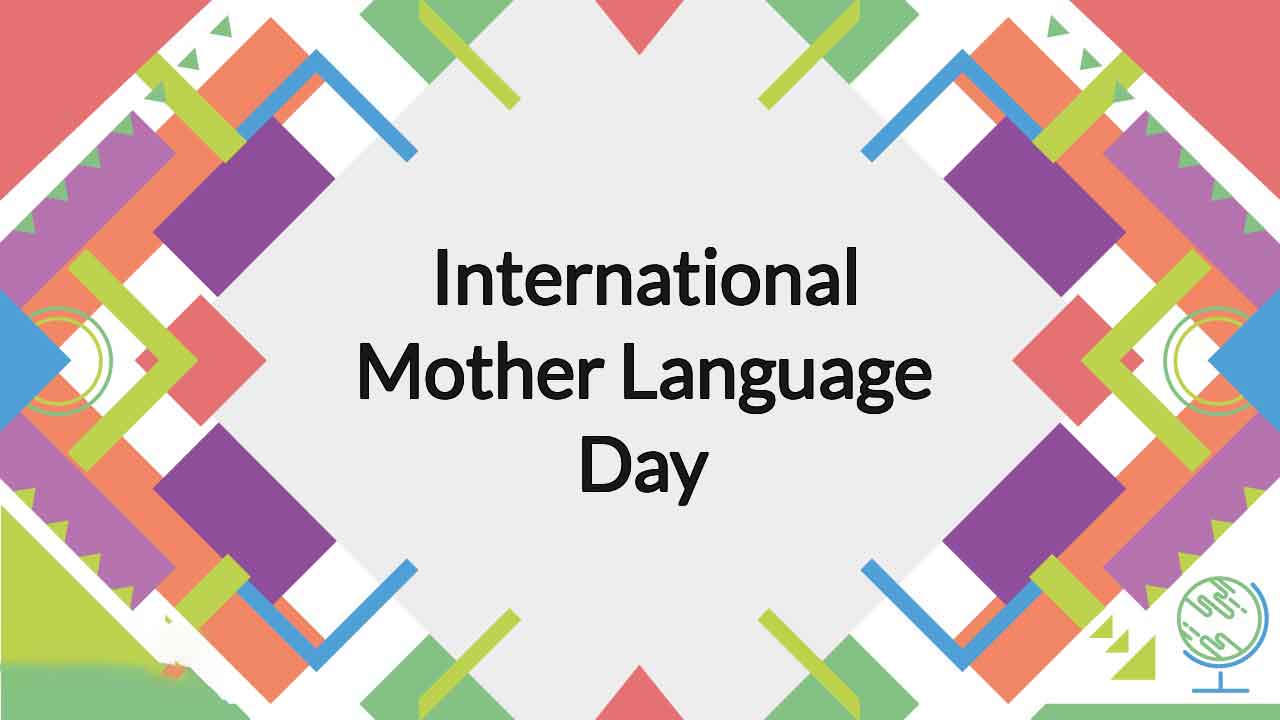 Acknowledging the importance of mother language, United Nations Educational Scientific and Cultural Organization (UNESCO) observed 21 February as International Mother Language Day in 1999.This day is celebrated to promote linguistic and cultural diversity and multilingualism. This day is significant as it promotes the preservation and protection of all languages.
UNESCO believes in the importance of cultural and linguistic diversity for sustainable development of societies. It is within its mandate for peace that it works to preserve the differences in cultures and languages, that foster tolerance and respect for others.
If we look back at International Mother Language Day's history, this day was recognized on the initiative taken by Bangladesh.  It was approved at the 1999 UNESCO General Conference and has been observed all around the world since, the year 2000.
UNESCO was concerned about the disappearances of certain languages across the world. It was said that almost 40% of the world population did not have access to education in the language, which they understand. After this evaluation, UNESCO showed its commitment towards mother languages around the world and observed this day as International Mother Language Day. It focused on importance of mother language in learning in primary level schooling.
This initiative increased awareness about problems related to languages, helped in mobilization of resources and supported in the implementation of various policies, strategies and schemes related to language diversity and multilingualism in several parts around the globe. People all over the world feel proud of their mother tongues, because these languages symbolize their unique cultural background. It also helps them express their views in their mother tongue and feel nostalgic.
Importance of International Mother Language Day
UNESCO, one of the most powerful and specialized agency of United Nations (UN) intergovernmental bodies recognized International Mother Language Day on the grounds of cultural and linguistic diversity to maintain sustainable societies. In fact, as part of UNESCO's mandate for peace, it is the foremost responsibility of the organization to preserve the differences in languages and cultures in order to foster the much-needed tolerance and respect for diversity.
Not only that, linguistic diversity is gradually becoming endangered as among the 6000 languages spoken round the world, almost half are rapidly moving towards extinction. In fact, as per the reports of the United Nations, quite 40 percent of the worldwide population doesn't have access to education in their mother languages, or languages they speak, read, understand and feel comfortable in. As a result, International Mother Language Day helps in promotion and preservation of these native languages through design and development of innovative language oriented digital tools.
The goal is to encourage individuals from their youth to remain committed to their own native languages and have interaction in maternal language based upon multilingual education. A recent example is Sara Wesslin, a Skolt Sami journalist in Finland who successfully lobbied the country's education minister to provide funds for teaching and preserving her language.
Nelson Mandela once said, 'If you talk to a man in a language he understands, that goes to his head. If you talk to him in his language, that goes to his heart.'
At least 43% of all languages are endangered, and less than hundred of the world's languages are used in the digital world. Most of the internet communication is in one of the following languages: English, Chinese Mandarin, Spanish, Arabic, Portuguese, Indonesian, Malayan, Japanese, Russian and German. But everyone has the right to use their own mother language and to keep the memories, traditions and ways of thinking that their language represents. And this is what International Mother Language Day is all about.
International Mother Language Day 2022
Every year, UNESCO chooses a different theme and sponsored related events at its headquarters in Paris, France. For example, in 2005, there was a focus on Braille and sign languages, and in 2017, a focus on how multilingual education could help the world to have a better future.
Other countries have also set up special projects to mark this day. For example in 2014, the Indian Government released digital learning materials for schools and colleges in the 22 most widely spoken Indian languages. It is estimated that around 750 languages or dialects in India and sadly, that around 250 more languages have been lost in the last 50 years.
The 2020 International Mother Language Day edition will contribute to promoting peaceful dialogue and social inclusion. The theme of the 2022 International Mother Language Day is 'using technology for multilingual learning: Challenges and opportunities'.
United Nations mentioned in its statement that this year's theme raises the potential role of technology to advance multilingual education and support the development of quality teaching and learning for all. The experiences of COVID-19 especially within the field of education highlighted how technology is important for distance learning.
The UN recognizes that technology has the potential to deal with a number of the best challenges in education. Hence, with this year's theme efforts are being made to worry on how multilingual education supported maternal language may be a key component of inclusion in education.
 Ms. Anju Rani
Assistant Professor, Shah Satnam Ji College of Education, Sirsa