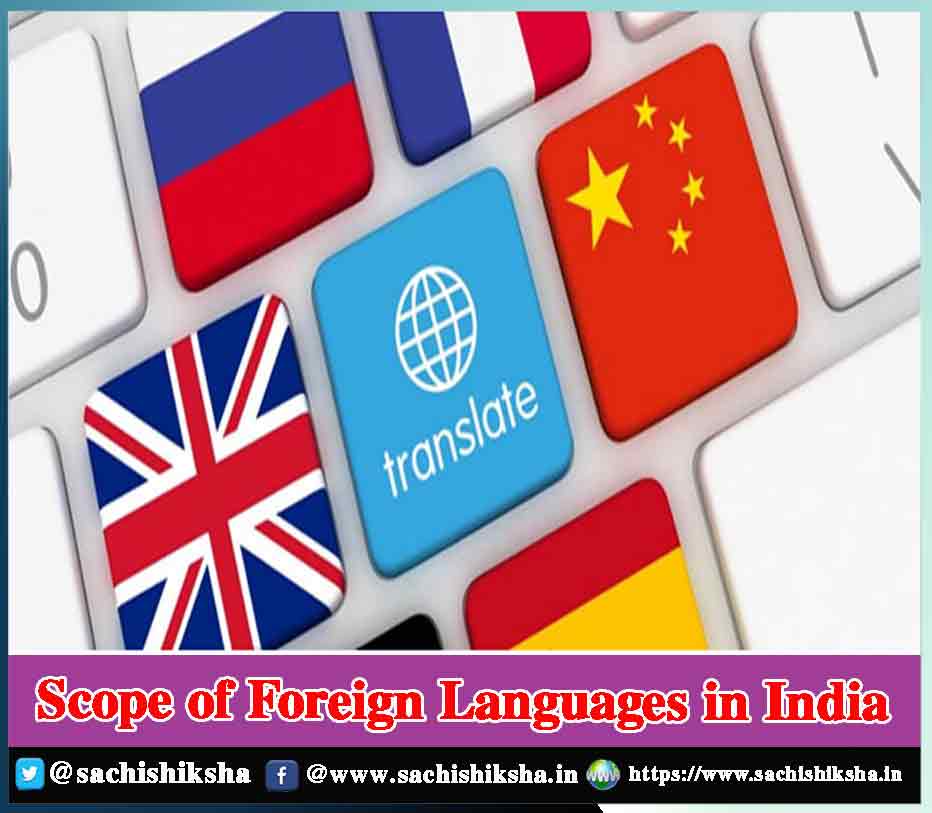 Scope of Foreign Languages in India
Foreign languages offer a massive range of career opportunities in India. One can learn any foreign language such as French to find good salary packages in the country. There is always colossal scope of foreign language experts in the country.
Learning any foreign language opens the doorway for various career options. All major countries have their consulates and embassies in India. The probability of getting a job in such places is relatively higher. India is a hub for IT companies, and a lot of translation work is available for foreign language experts. Therefore, it can be presumed that the scope of a foreign language is extremely high in India if one chooses to learn the correct terminology.
India is a massive hub for outsourcing work, and many tasks must be performed in foreign languages. Hence, job opportunities for foreign languages in the country are extremely high. Some significant areas include software development, translation work, language training, and embassies of nations that need language speakers. The main languages which have immense scope in India are Chinese or Mandarin, Korean, German, Spanish and French. There are great jobs options with great packages in India, but learning a foreign language will increase your career options outside the country.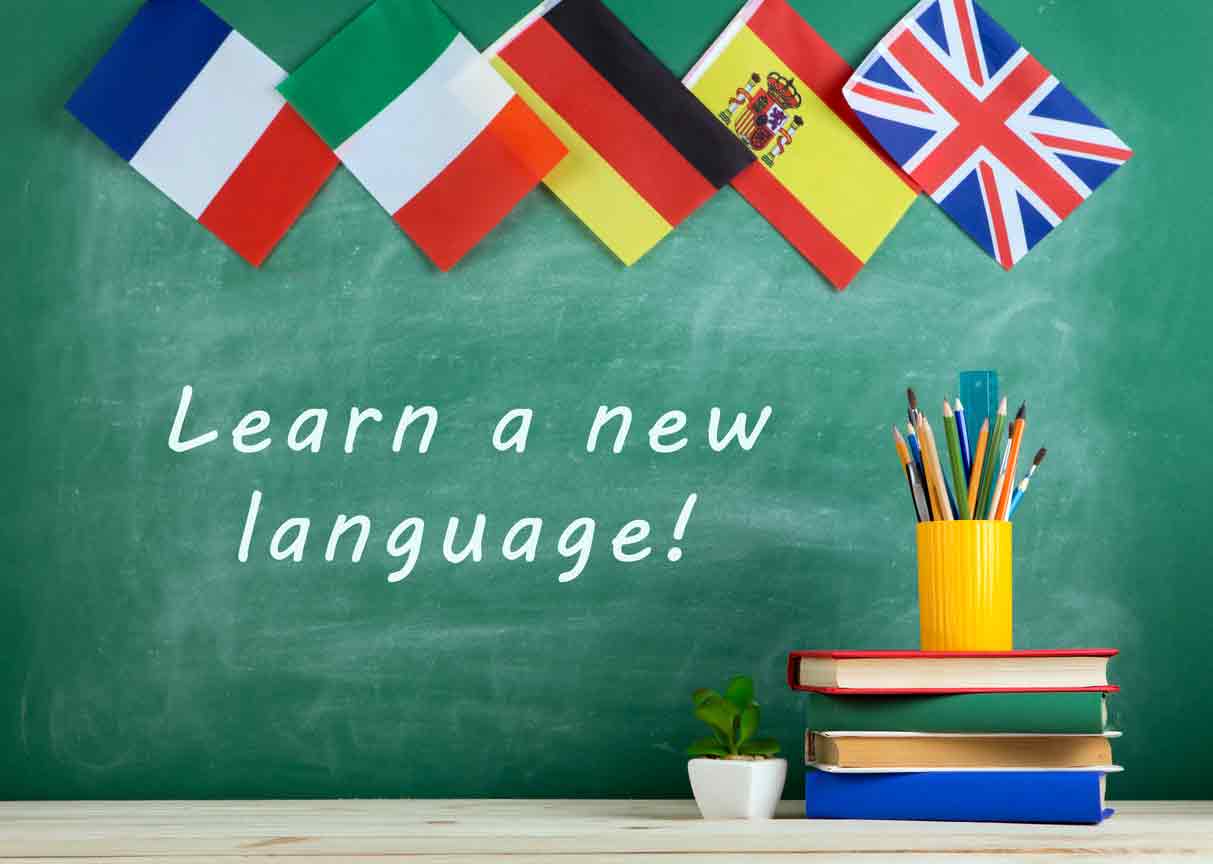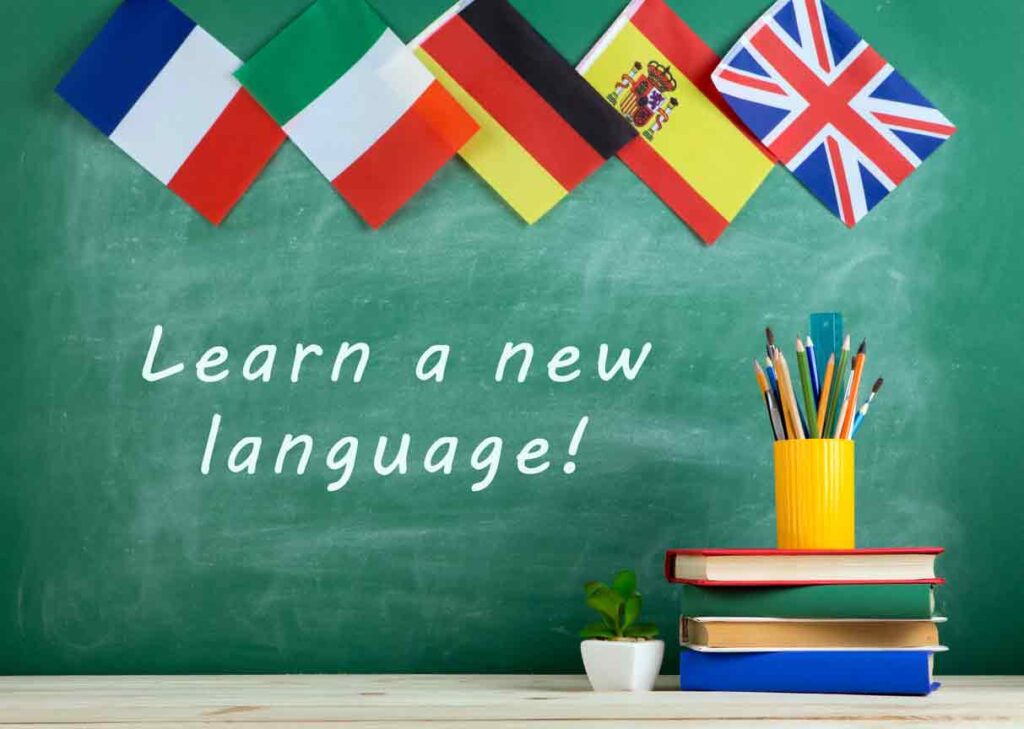 There exist terrific part-time and full-time job opportunities in government and the private sector because of the digital revolution and globalization. Such candidates also get tremendous opportunities in work from home sector.
Some significant opportunities after learning foreign languages include tourism and hotel-related jobs, translation jobs in multinational companies, translation jobs in government institutions, language trainer in schools or institutes, freelanced translator on work from home or permanent basis, digital media management jobs like jobs with Instagram, Facebook and Twitter, online consumer support services etc.
Students who have just completed school can search for the benefits of knowing a foreign language in today's competitive world. There are great jobs if the candidate strategizes his/her approach appropriately. After the 12th class, students can join a reputed institute for learning a foreign language of their interest and can learn from the beginner's level. After learning the basics, one should get advanced certification in the language. During the course, students will learn to read, speak and write the language. One can learn a foreign language in a period of 8 to 9 months and can start looking for jobs at the beginning of advanced levels.
Let us discuss some famous foreign languages. One is the German language. Germany and India have had excellent historical links with cultural impacts for many years. German is the mother tongue of many European nations, and many business activities are done in German. Hence, the scope of the German language in India and foreign is relatively high. Many German organisations are working out of India, and they require people with a solid command of the language. One can get an IT job or customer service job and can expand career opportunities in terms of income as well as profile.
Another language is Japanese. The worldwide economy offers immense scope for Japanese language experts. Japanese embassy always needs language experts, and they always pay very well to their staff. One can work as a Japanese translator in multinational companies, government institutions etc., on a full time or freelance basis. One can work from home virtually and offer consumer support services via voice all over the internet.
Another popular language in our country is French. It is a part of the curriculum of most schools, and about 1 lakh students study French in the capital city only. There are 30 countries that speak French, and it is the second most learned language in the whole world. French is used as a working language by various multinational corporations in different industries. It involves import, retailing, fashion, banking, finance, education, aeronautics, luxury goods etc. Learning the French language will open ample job opportunities for you.
One more language is the Spanish language. Spanish is spoken widely across the world, and 20 countries speak Spanish. It is the 3rd most famous foreign language after French and German. There are numerous reasons to learn Spanish as it opens various career paths such as journalism, tourism and travel, international business and foreign service. One can also get a job in language teaching, interpretation, translation, BPO, for which they would require proficiency in written and spoken Spanish. Business relationships are growing among Hispanic nations and India, mainly Central and South America. Indians have a keen desire to learn the language because of Spanish movies, music and football.
The Russian Language is also very famous in India for a long time, but the demand has gotten less in the last ten years, but still, it is spoken by 300 million people all across the globe. Since Russia and India share friendly relations, this language offers various opportunities in science, engineering and technology, defence and oil gas sector.
Learning this beautiful language will give you access to scientific and Russian literature. Earlier, this language was prevalent in India and was taught in many schools and colleges. However the Russian government is making optimal efforts to make it prevalent in India. As the industry grows, there will be an immense need for translators, voice-over artists, proofreaders and interpreters of the Russian language.