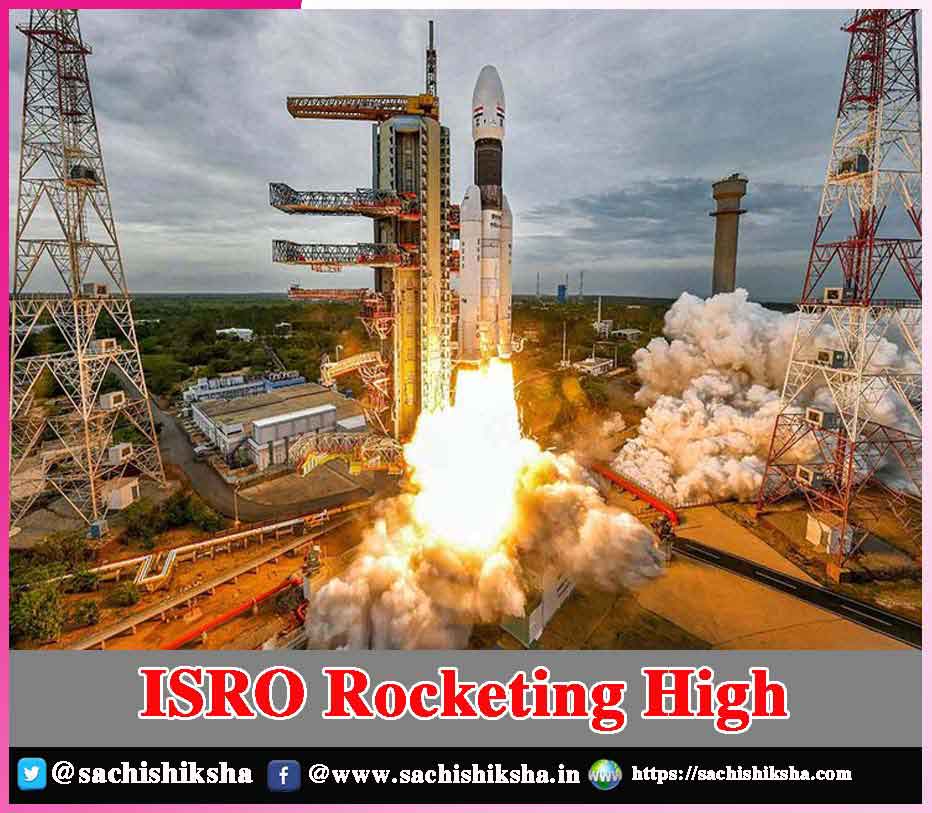 ISRO Rocketing High
Introduction: Not only the rockets launched by ISRO are soaring high but ISRO itself is also rocketing high in terms of advanced technology, new inventions and many new launches. The Indian Space Research Organisation (ISRO) is one of the 77 existing active space agencies in the world. ISRO was formed on the 15th of August 1969 and its headquarters is situated at Antariksh Bhavan in Bengaluru, Karnataka.
It also comprises of 21 centres across various locations in India and other ground research centres in different parts of the world. Each centre specializes in different areas of space missions such as research organisations, centres with facilities for tracking and controlling satellites launched by ISRO, construction and launch facilities, centre for testing new satellites, research laboratories and other autonomous bodies which have tie-ups with ISRO.
Also Read:- Why ISRO is India's Success Story
Special features of ISRO: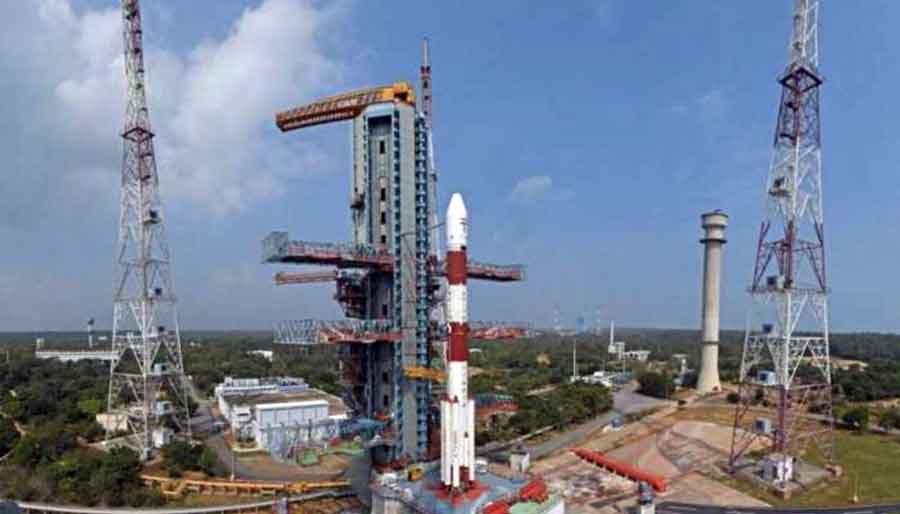 Being operated by the Department of Space which comes directly under the jurisdiction of the Prime Minster of India, ISRO is proud to be among one of the six space stations across the globe to own special features such as owning advanced launch pads, being able to launch space explorations and capable of launching many satellites in a single space mission.
India as a developing country, currently with an estimated population 1.417 billion shows much interest in the field of space exploration and competes head to head with the space stations owned by other developed countries by carrying out successful extraterrestrial explorations and owning the pride ownership of many new space related inventions. Throughout the years ISRO has grown by leaps and bounds to achieve what it has gained up to now.
TERLS & SDSC:
Starting its operation with a single launch pad known as Thumba Equatorial Rocket Launching Station (TERLS) in Thumba, Thiruvananthapuram  Kerala, ISRO developed its resources and located another launch pad in 1971 known  as Satish Dhawan Space Centre – SDSC in Andhra pradesh. Rockets cannot be launched everywhere, there are certain conditions which should be fulfilled.
Rocket pads or launches should be located near the equator making it easier to launch from the eastern side and it should be surrounded by a comparatively large barren land, which should be away from densely populated area commonly known as the rocket range or missile range thereby preventing unwanted casualties due to fall of debris from the rocket. Locating such area is not easy. It requires a lot of money, research, modern equipments, advanced technologies, expert consultations and time. After successfully succeeding all such hurdles ISRO is the proud owner of two renowned launch pads and it's planning to open a new launch pad at Kulasekharapatnam in Tuticorin, Tamilnadu. This is a perfect example to showcase the speed of ISRO in terms of its growth.
Aryabhata & SLV-3:
Through its achievements and technological advancements ISRO has set a remarkable name for itself among the global community and has in fact secured a place for India among the developed countries. In the early stages after its formation, ISRO made India's first satellite Aryabhata, named after the 5th century astronomer and mathematician. It was launched on 19th of April, 1975 by the Soviet Union. As years passed ISRO became capable of launching its own satellites. It was in the year 1980 when ISRO launched its first successful Satellite Launch Vehicle (SLV -3) at Satish Dhawan Space Centre (then known as Sriharikota) carrying a 35kg satellite called Rohini RS -1 aboard. This shows the thriving development of the space industry in India.
Chandrayaan-1 & Mangalyaan:
then Indian Space Research Organisation has launched 116 spacecraft missions out of which 86 are launch missions. It includes 68 successful launches, 5 partially successful launches and 10 failed launches. ISRO not only kept launching satellites but it also developed new researches and equipments to explore other planets and terrestrial bodies. As a part of this endeavor a lunar probe named Chandrayaan-1 was launched on the 22nd of October, 2008 from Satish Dhawan Space Centre making it the first probe to detect water on the moon thereby leading for more research by all space research centres worldwide. Its next biggest venture into space was landing a probe on the planet Mars making it India's first interplanetary mission.
This led India to earn the fame of being the first country to land on the planet Mars on its first attempt itself. The space probe was named Mangalyan and was launched on 5th of November, 2013 at Satish Dhawan Space Centre. Launch of Mangalyan made ISRO the fourth space agency to successfully land on the orbit of Mars after Roscosmos, NASA, and the European Space Agency. By launching Mangalyan, ISRO was able to contribute a lot of new findings such as the dust storms in Mars, temperature of the red planet and the surface structure of Mars. This portrays the development and technological advancement of ISRO in a shorter period of time to achieve a prominent place for itself among the other countries who own space agencies.
Scientists Associated With ISRO:
Not only ISRO is being benefitted by such advancements but also other fields of work. Satellites launched by ISRO help for the advancement and research in the fields of Telecommunication, Military, Weather Forecast, Academics, Astronomy etc. ISRO is backed by a huge team of scientists, engineers, researchers, technicians and other staffs who work unceasingly day and night to launch new space missions.
The Indian Space Research Organisation was started as a result of Dr. Vikram Sarabhai who urged the government of India for setting up a space centre for research activities. He became the first chairman of ISRO, since then the space organisation has been led by many knowledgeable scientists. India's former President Dr APJ Abdul Kalam also known as the Missile Man of India was an aerospace scientist at ISRO. He contributed a lot to its growth throughout his service and is famous for being the creative head and director of the team for building India's first satellite launch vehicle (SLV).
Conclusion: Continuing its journey towards success ISRO plans to send more space probes to the Sun, Moon, Venus and Mars in the near future. It also plans to send an Indian astronaut to space from an Indian made space ship. Starting its operation by sending 3 to 4 rockets per year, now ISRO has advanced its technology and launched 13 rockets in 2022. It also has launched 385 satellites made by other countries.