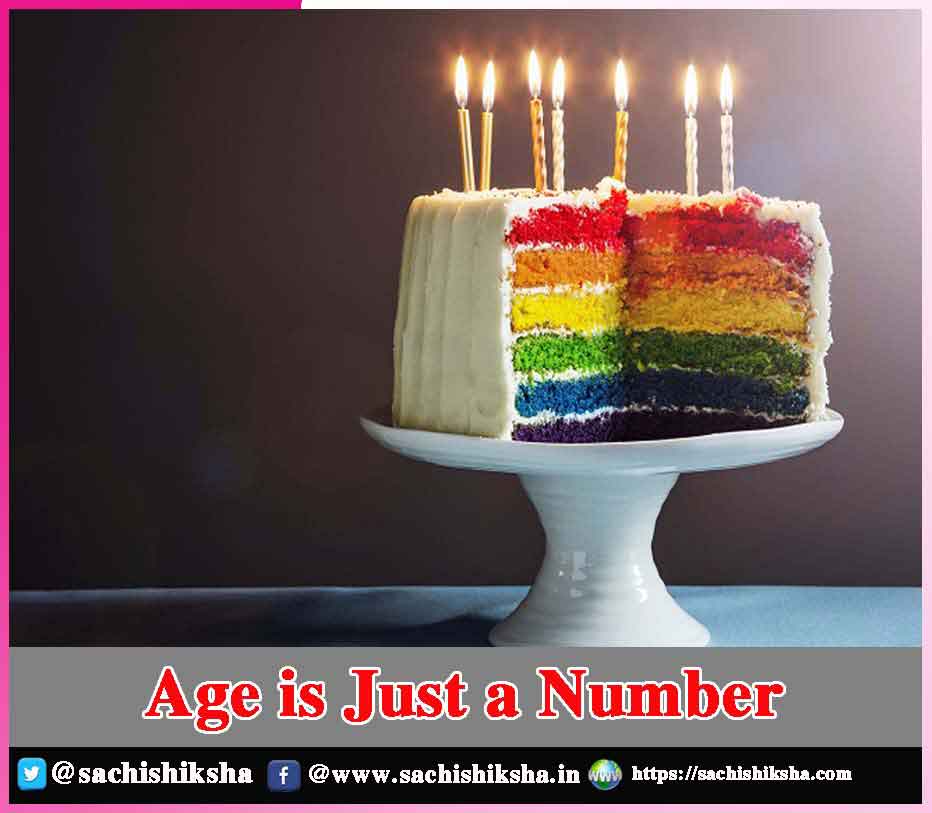 Age is Just a Number
Introduction: Age is meant only to represent you on papers such as forms, certificates, questionnaires etc. It acts as information to classify you in a particular age group. Giving age the priority to limit your achievements is not recommendable for a better life. As long as one has a strong mental stability and will power he or she can achieve whatever challenges comes across, be it pleasant or not.
Most of the people never prefer to reveal their age. "How old are you?" is one of the most dreaded questions. From a personal judgment between men and women the age category for avoiding such age related questions is: for men it's between 30 to 45 and for women it's between 25 to the age of their retirement. The reason for dodging the question is mainly due to the fear of being judged by the questioner i.e. ageism.
Also Read:
Age & Value: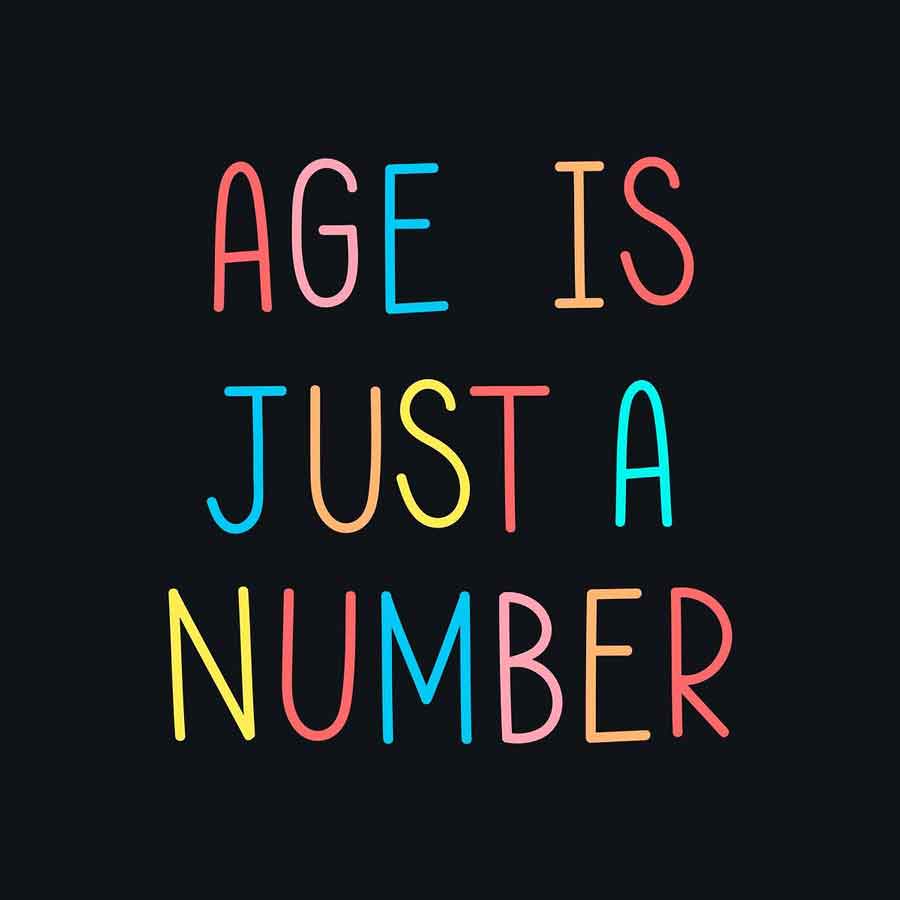 Ageism is discrimination towards a person or a group of people based on their age. Most of the people face panic attacks due to it. Learning to accept your age as just another number helps you to lead a healthy and comfortable life. One of the most common maxims which most of us have always heard is "you grow wiser as you get older". One attains wisdom and knowledge with age. Not only people but also things get better value when aged. People become more valuable as they become older. It's we who restrict ourselves considering our age, but life has better options. One should break such social myths, cultural beliefs, social norms and move forward in order to attain his or her goals.
To become a successful person, age doesn't matter. Therefore to reach higher goals you should forget and avoid age taboos and follow your dreams. The process of aging is like the flow of water in a cascade waterfall. Water from a cascade waterfall doesn't fall along a smooth surface in a straight line instead it flows through rocky outcroppings, cliffs, moss, slippery rocks, trees clinging to the cliffs,  etc. Similarly people too age by the years facing a lot of situations, happiness, relationships, hardships, positivity, negativity, stress, breakdowns, success, failures etc. eventually making him or her a wiser, experienced and hands on person.
Age not a Barrier of Success:
Many intellectuals who have thrived on success to date in different fields have proved the theory that age is just a number. We have had and still have and will definitely have such wonderful, priceless gems in our world.  Some have started their journey towards success at a very young age while some geared up towards success during the later part of their lives. Success never comes in one shot; it takes time, it's progressive and requires a lot of hard work, attempts and passion making it worth the wait. Success takes form in many ways it can be in terms of profit or in terms of fame but age is not its barrier at any cost.
Famous Examples:
Charles Eugster:
Israelmore Ayivor's quote "Age is just a number. It carries no weight. The real weight is in impacts. The truth is that you can do it at any age. Get up and be willing to leave a mark" proves to be true in the case of a British-Swiss dentist Charles Eugster who started his carrier as an athlete at the age of 85 after retiring from his profession as a dentist. He kicked off his journey of success as a track and field and sprint athlete and won more than 100 awards in multiple sports categories. Not citing his age as an obstacle he went on to achieve in the field of body building at the age of 93 earning him the name "World's Fittest Old Age Pensioner."
Tao Porchon – Lynch:
Actress, dancer and author Tao Porchon – Lynch a French-Indian who started mastering her skills in yoga at the age of 08, didn't realize it was her calling until she quit acting at the age of 50. She founded the most famous Westchester Institute of Yoga in 1982, which now has students from all over the world.  She went on to own the illustrious title of being "World's Oldest Yoga Teacher" by Guinness World Records at the age of 93.
Colonel Sanders:
Mark Twain is quoted as saying, "Age is a question of mind over matter. If you don't mind, it doesn't matter" While some people fret on growing old day by day, others focus on staying healthy, active and pull off achievements. Colonel Harland David Sanders  the founder of the world's most renowned and second largest restaurant chain, KFC with approximately 25000 outlets in 150 countries around the globe began his business in a 140 seat restaurant at the age of 62. Being a seventh grade dropout from school he started his career by doing odd jobs at farms and painting carriages.
He then changed numerous employments from a conductor, cleaner, fireman until he began his restaurant which has grown worldwide ever since. He didn't allow his age to act as a constrain for his accomplishments instead he went onto achieve great profits and remained active in business till he died at the age of 94.
Ray Kroc:
 Ray Kroc started his carrier as a milkshake mixer salesman and went on to purchase the fast food company McDonald's in 1961 at the age of 59. He is credited for the global expansion of the business which now proudly consists of over 38000 outlets across 100 countries. Last but not the least, the famous British born American author Harry Bernstein wrote many books throughout his life but accomplished at the age of 96 in 2007 for his memoir, "The Invisible Wall".
Conclusion: According to Richard Leider "The trouble is, when a number – your age – becomes your identity, you've given away your power to choose your future." Age has no barriers. The only barriers and obstructions are the ones which you yourself build. Overcoming such hurdles helps us to achieve success in life.