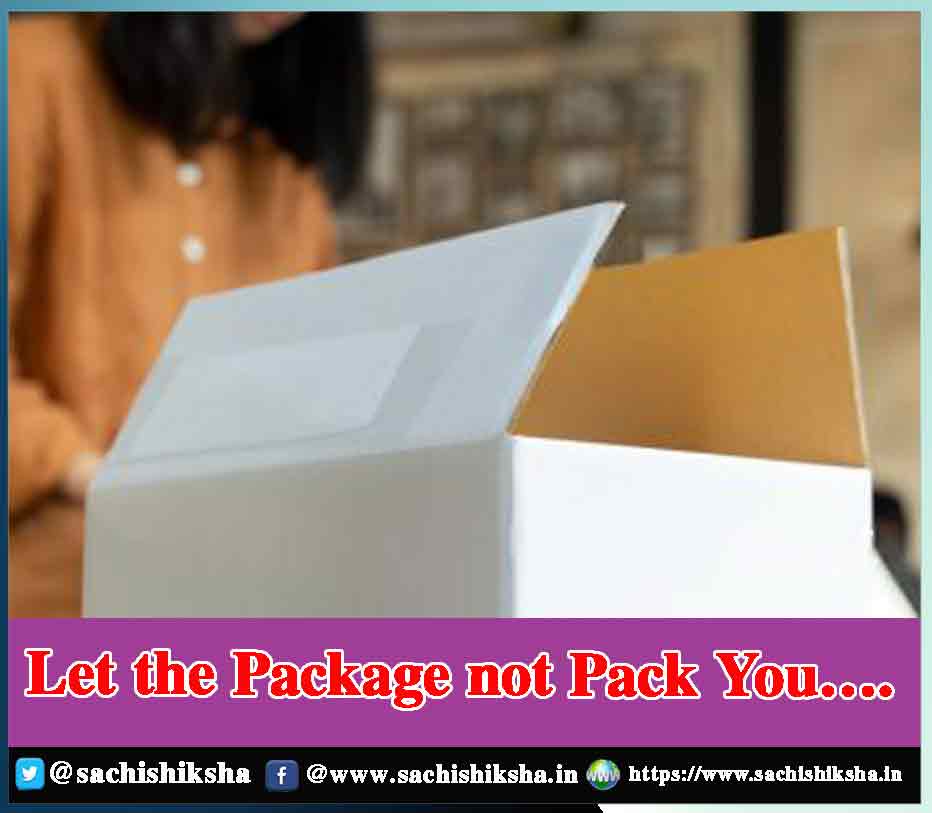 In the present circumstances the fatal virus named Corona Virus has taken over the entire globe, millions of employees and workers have lost their jobs and status of being employed. So, particularly at this point of time everyone should understand the Need of Self Employment.
The reports convey that 27 million individuals of the world have become jobless and this era would be the global pandemic of unemployment.
Hence this is alarming time for the youth of the world to realize the necessity of being self-employed rather being just employed. Self-employment refers to entrepreneurship. Entrepreneurship can be explained as a procedure of creating, producing and running a new business which during beginning is a small one.
It can also be defined as potential to create, organize and manage venture with ability to meet threats in order to gain profits. The individuals who begin their own businesses are called entrepreneurs. An entrepreneur has to face multiple risks in the beginning of a start up like lack of finances, poor business decisions, financial crisis, no demand in market etc.
Entrepreneurship is crucial for creating additional income and creating new things of worth. The main objective of entrepreneurship is to create job opportunities, creativity and finally the finances. It expands a lot of retail options, high standard home ownership and brings stability and improved lifestyle.
Since Covid-19 has impacted the world in a worse manner and situation will get even more dangerous before it improves. Everyone is suffering loss of lives and economy.  So people must drift their job mindset towards an entrepreneurial mindset. Varied opportunities can be found anywhere but one has to make detailed researches with an appropriate knowledge. For instance, because of lockdown in the world, gyms would be shut down for long duration.
The trend would soon rise of health and yoga classes which would require fitness apps. A person who is a yoga teacher or was a gym trainer at a gym can choose this field to start a fitness application of own by the help of some application developer.
Since hospitals would mainly be treating corona patients, so people would seek online consultation from doctors for small issues like headache or fever. So doctors must start online consultation sessions. This can be done by dentists or gynaecologists in some cases and mainly by psychologist. Since there is a heavy demand of sanitizers and masks presently, so people can start supplying them as a new source of income.
The educated individuals who have expertise in any field or any subject can conduct tuition classes online via various applications like Skype, Zoom etc. All the subjects, languages, skills like guitar, painting can be taught online. Hence teachers and professors must startup conducting sessions online itself.
The most heavily affected sectors are retailers, restaurants and departmental stores. They would have to look for new methods for earning money. No one would prefer to visit super markets and departmental stores because of the threat of Corona Virus. So they must provide home delivery services to nearby residences. Restaurants will suffer for longer duration but they should search for some cloud kitchen models.
Basically, entrepreneurs are agents that bring change in industry and financial advancement in economy. They are shining plugs that modify financial scene of an economy. There is a significant requirement of entrepreneurs in current pandemic because they are the ones who create large number of employments by doing even a small startup. They resolve issue of unemployment from the nation which is the evil of all troubles.
For instance, if a person starts online coaching classes for IIT-JEE, he would have to hire teachers under him for assisting more and more student batches. This way he would provide employment to other professionals as well.
There are also many personal benefits of being an entrepreneur. For one has freedom to look forward for his own vision.  It allows one to work on the ideas and fields, one is enthusiastic about. He gets authorization and flexibility to work according to his own time and desire. Since a boss has to respond to no one superior to him, hence he can decide that when he has to work and when he has to stop.
Entrepreneurship provides knowledge of various fields like strategy planner, consumer service etc. for improvement of business and enhances personality of a person. An entrepreneur is one who makes things happen which enhances self-confidence and self-esteem of the individual. It provides a sense of pride and happiness. If a particular business idea is implemented in a right manner, it can bring abundance of wealth.
As a conclusion, the current situation is an alarm clock for youth to look forward for becoming an entrepreneur.
Follow us on Facebook, Twitter, Instagram, and YouTube to get more updates related to Sachi Shiksha – The Famous Spiritual Magazine in India. Also Read Our Hindi and Punjabi Editions.