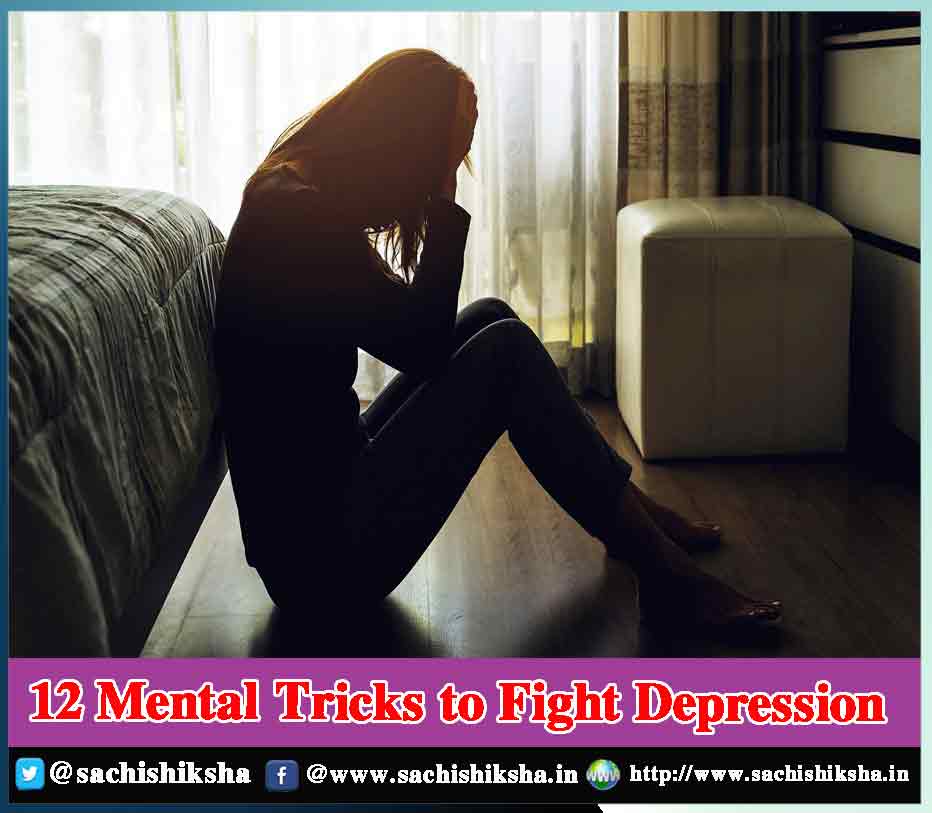 An overview: Depression
The term "Depression" can be commonly heard from our near and dear ones. There was a time when one could hardly hear about anything like depression. But today in this complex and strenuous lifestyle and environment people are often found suffering from it. So what is Depression? The term depression has several implications with respect to mood, economy, etc. But here it sounds from the context of mental illness.
Depression is a state wherein a person goes through mood disorder and mental illness leading to pessimistic and sadism approach to life. Due to certain incidents in life people enter the phase of depression. They live a sad, gloomy and a dark life. They lose the hope of living in this world. It is essential for people to recover from depression as early as possible. Prolonged depression can lead a person to mental illness.
Mental Tricks to fight depression
Do not catastrophize: In state of depression, the minds of people often lead to imaginary situations focusing only upon the worst expectation. It is essential to stop thinking of something worst case situations. People should develop a realistic approach and strive to lead a normal life.
Try to concentrate upon the positives: By being positive and hopeful, a depressed person opens a door of vibrancy in his or her life. It is essential to indulge oneself in positive environment in order to overcome the depression.
Communicate for solutions: A depressed mind often thinks a lot. During that process, the mind encounters with certain situations that look out for solutions. Hence it is good to interact with someone and try to resolve them rather than thinking over them internally.
Stop overanalyzing: Analyzing over some issue is advisable but over analyzing can be dangerous for a depressed person. In this state the person should not think over one thing again and again. By letting go things, the person can actually try to conquer over depression.
Be gentle to oneself: In such situations depressed people often start hurting themselves. They punish themselves in one or the other form. Hence, it is essential for them to behave gently with themselves.
Stop thinking about the Past: Things happened in the past cannot be eliminated. It is the present that is more valuable. Hence, people should stop pondering over past events.
Do not think or imagine about future: By living the present to the fullest and by forgetting about future, the person can actually make a control over depression.
Smile: A smile indeed charges around 2 – 25 muscles in our body. Hence, one should always smile to eliminate problems from life.
Socialize with people around: It is very essential to socialize with family, friends and loved ones. A depressed person should not miss an opportunity to socialize.
Play with Pets: Pets are great source of anti – depression. By playing and interacting with them, the mind indeed gets relieved from depression.
Indulge into creative stuff: In such a situation, one should get busy with creative things like painting, craft, designing, etc. This would also help in fighting depression.
Join up social groups and clubs: There are several NGOs, charity organizations, social clubs, etc. that need volunteers from time to time. By joining such work, the mind would indeed be able to fight depression.
Follow us on Facebook, Twitter, Instagram, and YouTube to get more updates related to Sachi Shiksha – The Famous Spiritual Magazine in India. Also Read Our Hindi and Punjabi Editions.