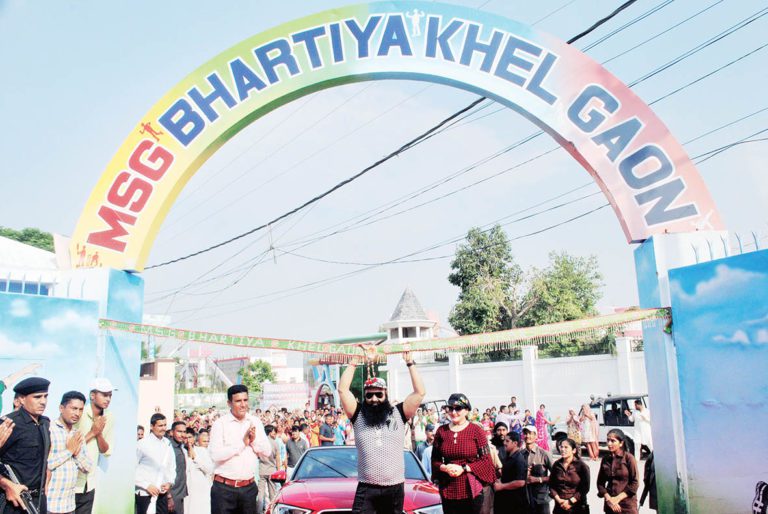 MSG Bhartiya Khel Gaon, Dedicated to Sports World
Revered Saint Dr. MSG has been familiar with a variety of games for a long time. Rev. Guru Ji Himself has been playing 32 national games. His dedication & devotion to the sports world is evident and that is why a number of national & international level players come here to seek blessing & invaluable tips from Dr.MSG. Dr.MSG has now built a large "Sports Village" in Dera Sacha Sauda to promote sports which in turn also shows Dr. MSG`s utmost interest in sports.
Dr. MSG has taken this initiative to uplift the country's performance in the Olympic Games and prepare maximum number of international players. Dera Sacha Sauda has given a precious gift to sports world on July 18, the 'MSG Bhartiya Khel Gaon' to bring India on the top ranking by winning maximum number of medals in the games represented by India in the Olympic Games.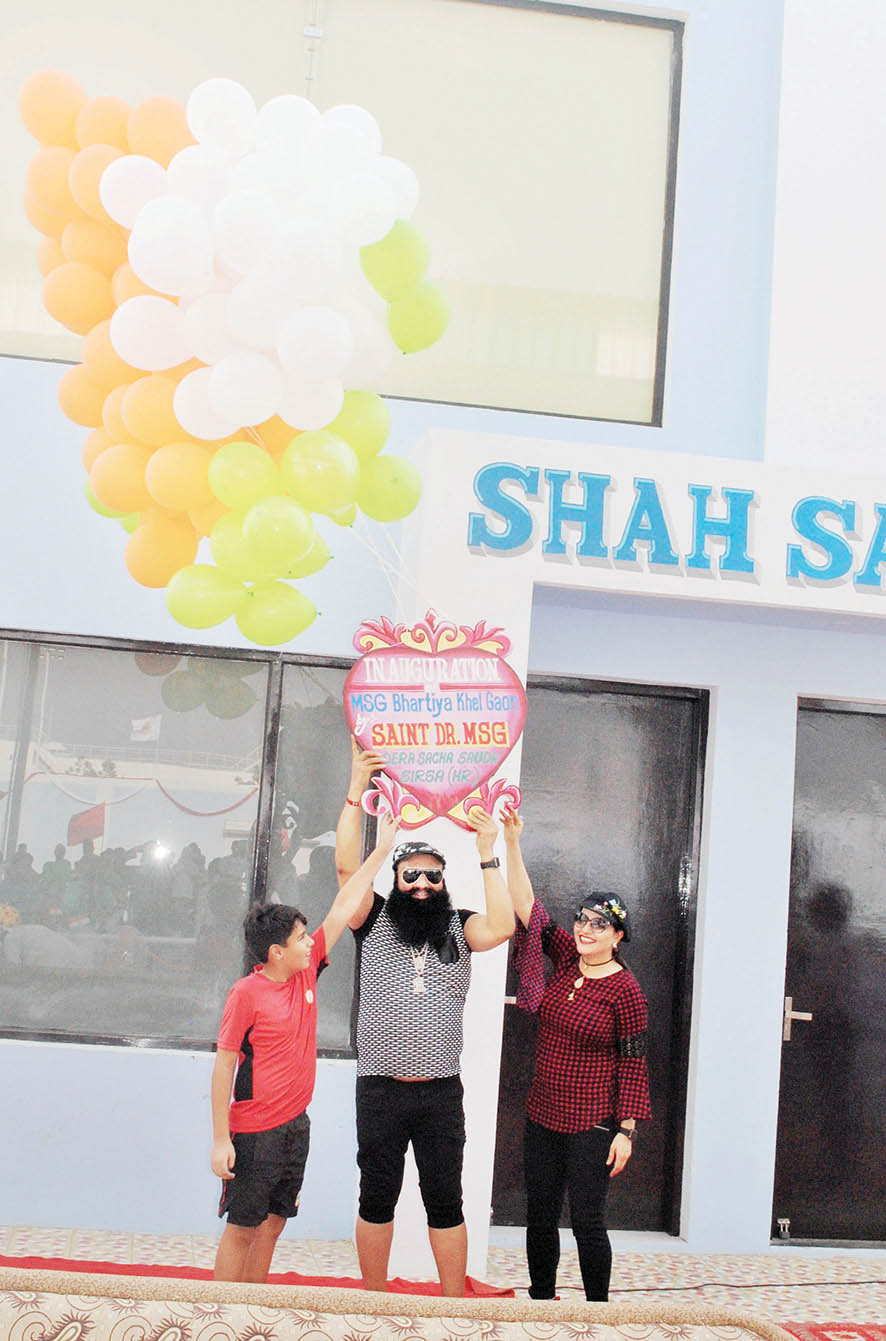 Revered Saint Dr. MSG inaugurated the sports village equipped with international level facilities by joining ribbons. The sports village, spread over 23 acres, has international level stadiums of more than two dozen games where players of different games will be able to practice simultaneously.
Along with expert trainers of sports, the Revered Guru Ji Himself will also give tips related to different games from time to time.
Aim & Objective of establishing sports village
On the occasion of inauguration of 'MSG Bhartiya Khel Gaon', Dr. MSG said that the aim behind the establishment of the sports village equipped with state-of-the-art sports facilities, is to prepare such international level players as can fetch maximum number of medals for India in the Olympic Games.
It should be the goal of every player to wear the Olympic medal hold the tri-colour. He further added that all the modern facilities will be provided to the players here. Those players who have a passion and work hard will definitely succeed.
The players will be linked to spirituality and there will be no place for the players who take drugs. The players will be instructed to follow 'Brahmacharya' and remain in hundred percent disciplines.
Revered Saint Dr.MSG further stated that good budding players are getting ready in the educational institutions here and they will bring good players from the outside as well. Revered Saint Dr.MSG instructed the players to play honestly the game opted by them. Treat the playground as a place of worship.
Show the talent so much that everybody salutes and no need to make any recommendation. Start the game with 'pranayam', if the player repeats God`s word, then his power becomes tone and never gets pulled or broken.
Facility of every game
International level cricket stadium, clay court and synthetic court, roller skating stadium, volleyball, hockey, basketball, football, handball, gymnastics, gun shooting, netball stadiums have been prepared in the sports village premises.
Moreover, the facility of multipurpose hall has also been set up, in which yoga practice, badminton, volleyball and archery will be played.
All Purpose Pool: A
ll purpose pool has also been made in the sports village, where in swimming, water polo, and diving can be played together.
Apart from this, long jump, high jump, triple jump and all-throwing facility have also been provided to the players at the All-jumping event facility. A big judo hall has also been built there. Apart from this, best facilities are available for many other games as well.
Standard Track
A sports track of 400 meters (standard track) has been built for sportsperson in the sports village on which players will be able to practice regularly. Here players will be able to practice all types of race, including 100, 200, 400, 800 meters.
Hundreds of Medalists given to the country
So far 107 international level players, 6120 national level players have emerged from Shah Satnam Ji Educational Institutes. In various games, 31gold, 19 silver and 13 bronze medals in the World Cup & 22 gold, 40 silver and 33 medals have been fetched in Asian Games.
Under the guidance of Revered Saint Dr.MSG, Shah Satnam Ji Educational Institutes have so far provided thousands of national and international level sportspersons of different sports to the nation.
These players have brightened the name of the country while performing well globally in yoga, roller skating hockey, judo etc. At present, these institutes have a total of 1029 players out of which 524 are boys and 505 girls.
Five players from the institute have got Haryana's biggest sports award 'Bhima Award'. 943 gold medals have been won at national level, whereas 735 gold and 1181 silver medals have been fetched at CBSE level competitions.
In various government services 102 sportspersons have been employed. Millions of rupees have been spent for the promotion of sports. The Revered Guru Ji honors the players with pure gold, silver and diamond-based medals. So far, the gold medals of more than Rs. 5 crore have been given to the players by Adorable Guru Ji.
Dr.MSG has given the precious gift to the players by establishing a sports village. This commendable effort of Revered Guru Ji will encourage sports. With the blessings of Adorable Guru Ji, the Indian Railways Hockey Team has consistently been the champion for the third time. I myself will be here to train the players from time to time.
Devendra Singh, Coach Indian Railways Hockey Team (present on the Opening Ceremony)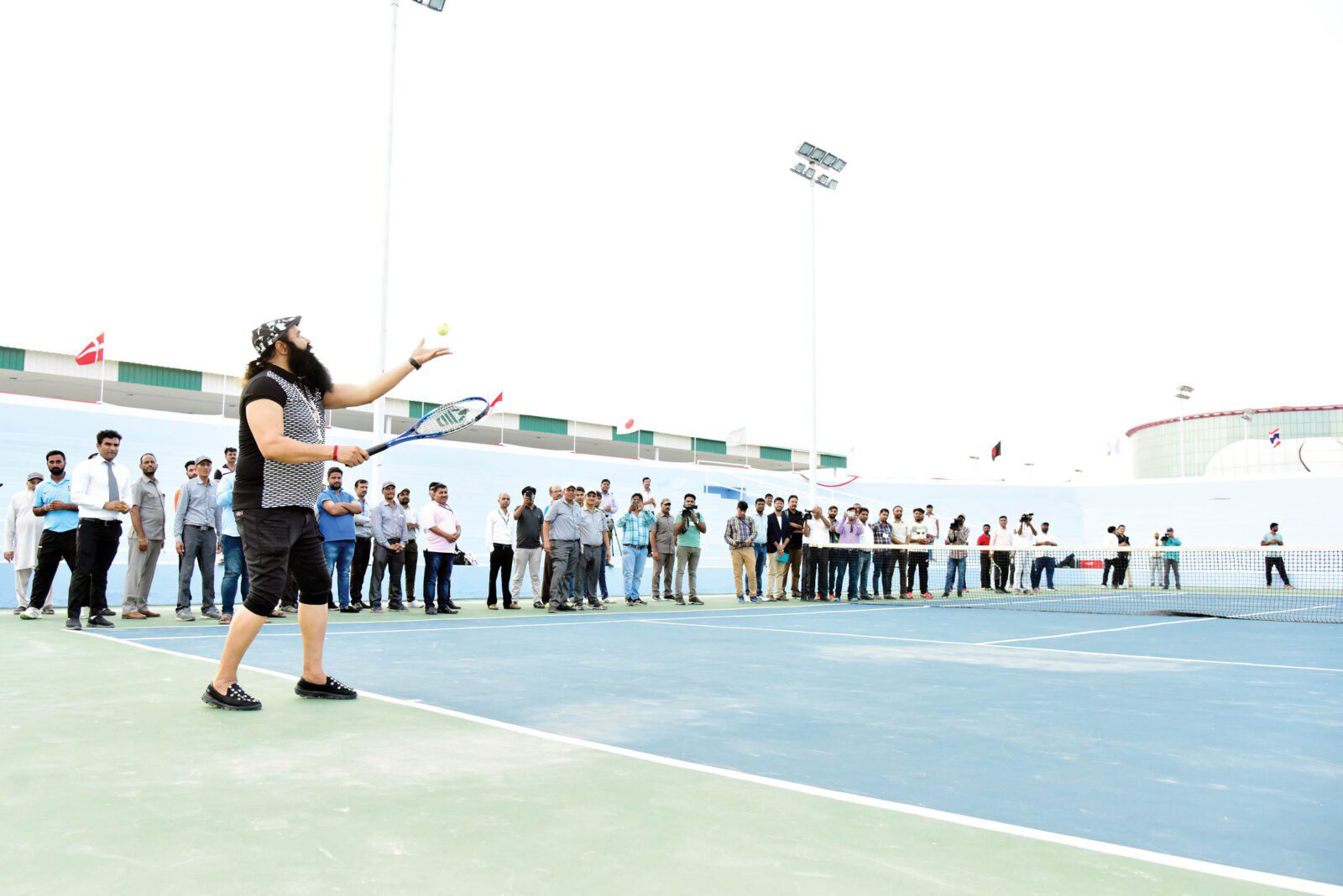 Follow us on Facebook, Twitter, LinkedIn and Instagram, YouTube to get more updates related to Sachi Shiksha – The Famous Spiritual Magazine in India.