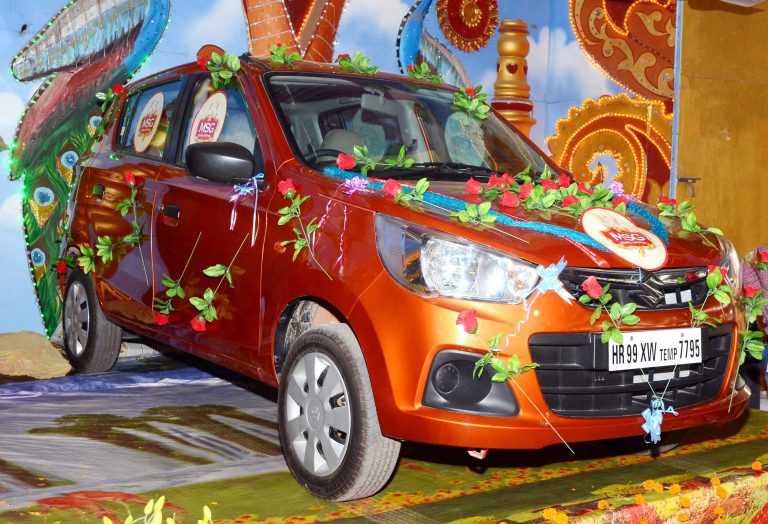 MSG rained prizes on Consumers
29 May 2016 MSG all trading company, on Sunday, rained prizes on consumers.
In a magnificent discourse function, the brand ambassador of the company, Revered Guru Ji drew out the numbers of lucky winners of coupon scheme launched by the company for its consumers.
In the form of third prize of 50 refrigerators was won by the consumers whose coupons had 534 as the last three numbers on their coupons.
The digits of lucky winners of second prize of five motorcycles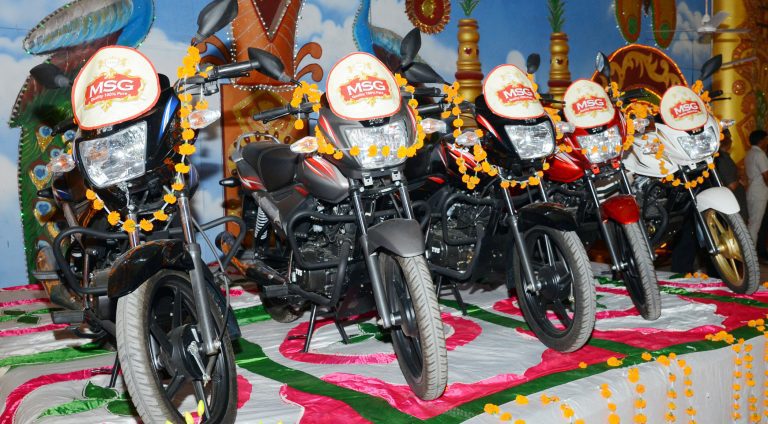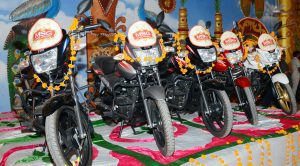 were the numbers 10288, 24158, 38539, 08428, 19851.
The first prize
The first prize of Alto K10 Car went to the coupon number 30331 which belonged to Patdan of Punjab.
Follow us on Facebook, Twitter, Google+, LinkedIn and Instagram, YouTube to get more updates related to sachi shiksha Spiritual Magazine, articles.