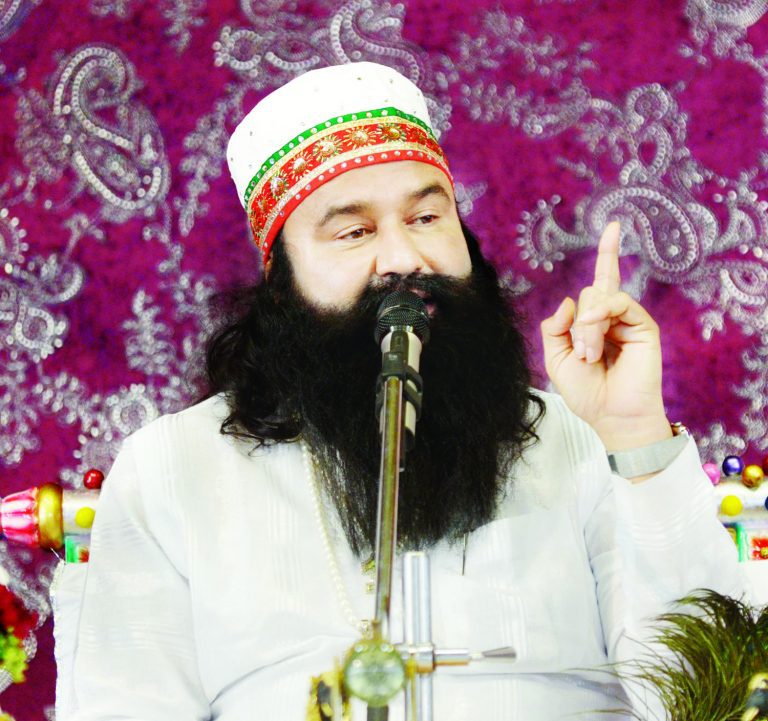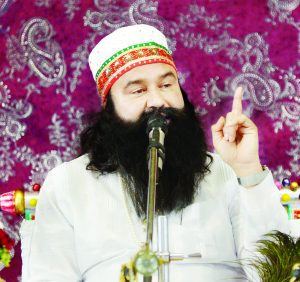 Make Children Good Human Beings
Religious Discourse, April 17, 2016
Shah Satnam Ji Dham, Dera Sacha Sauda, Sirsa
Long live the dear devotees of God! These are very bad times.
It is a time of terrible vices. The evil-mind and the senses are out of control these days.
Weather is changing and the people say it is the month of summer and because of the searing heat, people are getting more angry.
People also blame the searing and unbearable heat of the summer if any wrong deed is done by someone in such times. But all these things are not true. These are simple excuses. If there is poison in the food and drinks, thoughts and vision, and in the things that you hear and what you see then naturally things go wrong drastically.
The thoughts of human beings and the entire personality have become such that people have become selfish. Everyone thinks of his own benefit and welfare. Human beings can stoop to any level these days. There is no limit. For serving their own interestes, people are ready to adopt any wrong means. People can cheat, tell lies, stab others in the back.
Everything has become possible if by these means people can get what they want. But those people who understand the reality of all these wrong doings and still keep themselves away remain happy in life. These are the people who get the real joy and happiness in life.
Understand the desires of children
How was the time earlier and what is the condition now? Earlier (during the Era of Truth) when a child was born, people used to say my child will become a good human being when he grows up and bring a good name to the family.
He will have faith in God. He will worship God, sing hymns.My son will be the most pious person. It will be my son who will get the `Vision' of God!……. And in today's world, people say, my son will become a machine of currency notes.
He will become a rich and prosperous businessman: he will become a doctor, an engineer, he will become this and he will become that.
Even before the child is born, the parents start dreaming of a grand future for him. There are so many expectations of the parents that many times the child goes into depression if he fails to live up to the promises made by his parents as they grow up.
They are compelled to do what their parents force them to do. They cannot follow their own dreams and ambitions. We don't say that all the parents misguide the children or that all the parents have these expectations from their children. But children also have their own wishes, dreams and ambitions. What about those dreams.
Many students have already taken their examination and for many students the results have also come out. It is the foolishness on the part of parents that the depressed children, who fail to perform well in the examination are forced to commit suicide.
Parents and teachers force the children to perform well. But if the student gets poor marks and cannot do well in the examination he gets depressed. Under depression many children also commit suicide because they are unable to cope up with the extreme pressure of expectations from them.
Parents demand that the child must be in the `merit' list. Expectation of the parents are high even if they themselves never performed well in the schools and colleges or even if they got third division in their own examinations.
These parents want their children to top the class although they were the last in their batch. It is not bad to dream of good things. But the dreams should not be such that they put unbearable pressure on the child. In that case if the result is not according to the expectations of the parents, the child starts thinking of committing suicide. This is ridiculous and absolutely wrong.
It is necessary for you to guide the child. You can tell the child, "Son, pay full attention to answering the questions in the examination. I want you to pass the examination with very good marks. I want you to emerge as the winner in the competition.
I want you to be first, but son even if you don't do well in the examination, and if you get low marks, it does not mean you are any less talented than other boys. Emperor Akbar was an illeterte person , but see how he ruled the entire country. But you behave in a different manner. What you really say that too, in a threatening tone, that if he does not do well in examination then God save him from my wrath…..
Motivate your child in the correct manner, do not make him a robot: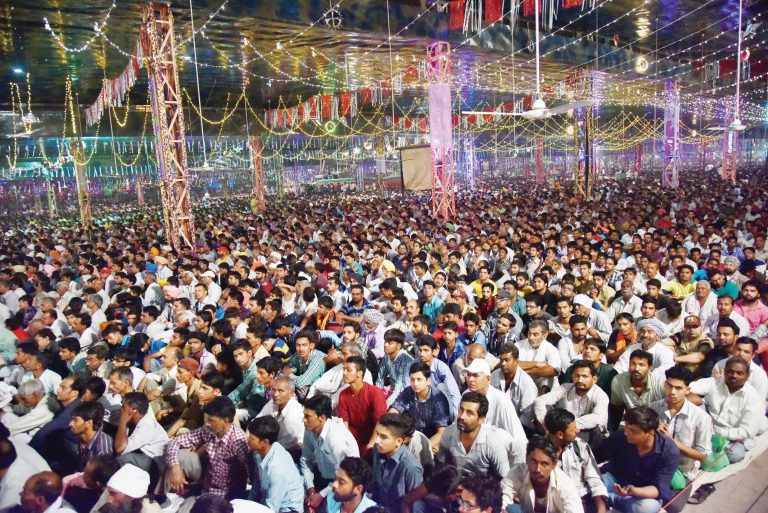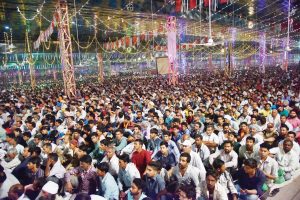 It is necessary for you to motivate your child, but there is a level of motivation. Do not motivate your child in such a manner that he starts feeling it as a burden. Don't put the burden of all your failed ambitions and goals on the child and expect him to fulfil your unfulfilled desires.
Don't tell your child that if he does not do well in examination you will stand to lose your face and your reputation will be shattered. Well brothers why do you tell all such things to your children? Instead of warnings and threats, you should tell your child that look son, you just take the examination without any tension and apprehension and fear of the result. Don 't at all worry about the result. If you pass in first division we promise to give you such and such things.
If you get merit we will do this for you. Even if you just pass we will give these things to you. We will stand by you. But by chance if you fail then do not lose hope. This is not the end of the world. There is always another chance. Those who have the courage, manage to face all troubles and come out winner. Always Keep tying hard. One day you are bound to succeed. This is very natural. Only those who try achieve the result.
You should always encourage the child without putting pressure on him about the result. The child works hard and expects to do well in the examination, but he is also assured that if the result is not good his parents will encouraging and not be angry.
In many homes the parents are simply obsessed with studies. They can think of nothing else but studies. Such parents put their children under extreme pressure. In the end when thing go drastically wrong they can only regret and feel sorry for undue pressure on the child. Unable to bear the extreme pressure, children commit suicide or go into depression from which it becomes very difficult to take them out.
Doctors used to tell Us that many parents tell their children to pass out in first division and in merit their engineering or medical studies. Such parents think the entire life depends on the good numbers of their child and they will not be able to show their faces to others if their children fail to secure good marks.
There is a way to motivate children. Motivation method must be proper and correct. You should tell the child, study in this particular method-Two hours in the morning, two hours in the evening at least. If there is a small child or if a student is studying for engineering or medical competition, then you should tell him to go for such subject only if he is prepared to study for 8-10 hours daily. He can even study in shifts or two to three hours to complete the necessary hours. Not that he should study continuously for 10 hours. If any student continues to study for long hours, he puts an extraordinary pressure on his mind. The student will no longer remain a human being.
He will turn into a robot who is controlled by instructions.
It is everyone's wish in this world that his child, be it a boy or a girl, excel in life and reach the top. But there are ways to fulfil your wish. Like We said before, you can tell the child that if he recites God's words for 10 minutes, you will reward him with say Rs 10, 50 or Rs 100 according to your capacity. You can fix this amount for the child to motivate him. The child will then be motivated to study seriously and properly.
His mind and memory will become sharp. He will be good in studies because of the concentration power. His character will be good. He will move towards the top. There will be a positive energy in the house. Peace and tranquility will rule. You can promise the child that if he comes in the merit list you will give him such and such thing of his choice.
If he gets a first division, you will award him for his effort.
Similarly if he gets a second or a third division you will give him some award. If he just passes you will still give him something. Even if he fails you will give him something for his effort, but will not rebuke him. Your child will be motivated to excel in life. Rebuking the child is wrong. It is necessary to motivate the child. Pay attention to the child every day. If you want to see his name in the merit list, then check daily if he studies his subjects properly every day. Sit near him. Talk to the child.
Love your child and explain to him with love that child first you study for two hours at least and then we will enjoy together. We will play this game, we will go for a walk and enjoy the time. If you motivate the child daily in this manner you will be successful in creating interest in your child towards studies. Unfortunately you don't do this.
The whole day you are busy in your work and then tell the child that he should be in the merit list. How will this be possible if you don't pay attention to the child. It is the duty of the parents to pay hundred per cent attention to the child and advise him what he should or not do, what is good for him, what is bad. If you take so much care of the child there will be no pressure on the child and he will certainly pass the examination with good numbers.
Children are sunflower, give them right direction: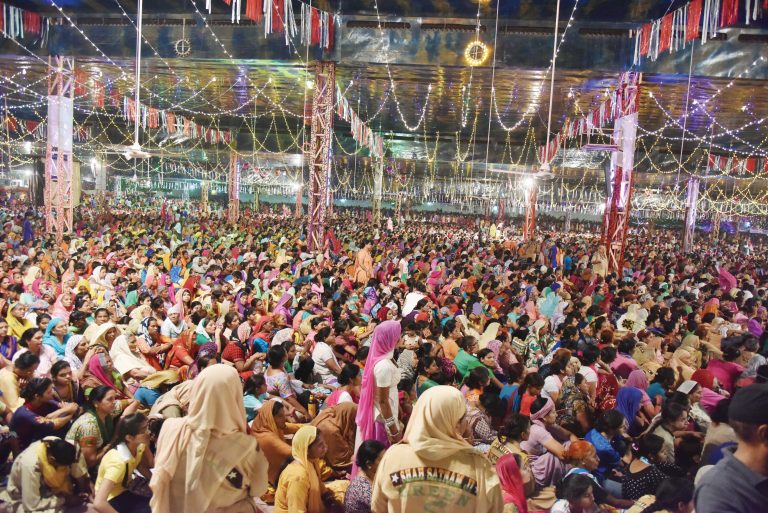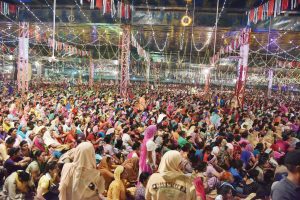 Children are like flower buds. They will bend which direction you bend them. Children are like sunflower. Whichever the direction of the sun, the flowers turn towards that. In the same way children are like flower bud. They are like sunflower.
But you are the sun. Meaning parents are the sun. Then if the sun is directionless what will the child do? What We mean to say is that if the parents do not pay attention to the child what will he or she do? The parents gossip in front of the child the whole day. They play cards in front of the child without thinking about the effect this will have on the child. Remember the child learns from you and also follows you. So if you play cards in front of the child, he will also start playing cards behind your back with his friends and acquaintances.
There are some children who are talented and they don't need any one's advice about studies and other things. Such child understands his duties and responsibilities. They have a passion to do things. This passion takes the child to the top. There is no one in the background to guide him or motivate him.
Such children are god-gifted. But every child is not god-gifted. Even if the child is not gifted, he can be turned into a talented me with proper guidance. A simple stone can be turned into diamond, human beings are gifted with a sharp mind, Why can't he be trained to become a topper or a merit holder!
Make images while studying:
Many times the children ask us, Pita ji, what was the method of Your study? So when there were holidays in Our schools, We used to wait for the new syllabus, the new books and copies. We used to have books of Hindi and Punjabi .
We loved reading the textbooks. Even before the holidays ended,We used to finish reading the books. Then throughout the year if anyone asked any question from the text, We could easily answer them because We remembered having read the concerned text book. We used to read the books with great interest, so it was also easy to remember the lessons. The interest in reading the text books was the same as reading any story or novel.
The interest in the text book was the same as watching your favourite television serial We used to finish the homework much before the summer or the winter holidays ended in the school. Before the school re-opened after the holidays, We used to read all the text books once again so that the lessons were fit in the mind. Then We were prepared to go to school once again with total confidence.
When We used to study any lesson, We had a practice of making an image of the lesson in the mind. Along with the studies, We also used to play 32 national games. We would to finish the homework in the recess time during school hours itself.
Recess time was about 45 minutes to one hour. It used to take ten minutes to go back home about one kilometer away, take lunch and come back to the school. We used to go back with great speed and our mother kept the food ready for us. We used to finish the food very fast and then rush back to school. Then I used to have around 30-40 minutes spare time for study. We used to finish Our homework in the spare time of the recess. We also used to be the monitor of the class. Either 'Me' or someone else used to be the monitor.
There used to be an agriculture period for Us. There was no agriculture teacher in the school. During the agriculture period all the students used to shout and play around. They would keep playing games till evening. We used to do Our homework during this spare time. This way We could finish almost 90 per cent of the homework in the school itself. Then We used to play games. We would play games till late evening.
In the night we played Kabaddi. But before going to play Kabaddi, We used to have Our food and study for two hours at least. If We did not study in the evening We used to make it a point to study two hours in the morning. When We study We used to request Our parents not to disturb Us. We also used to request Our parents not to allow anyone to enter my room so that We could study in absolute peace with full concentration.
Our method of study was to create images of the lesson. We would make image of any formula and learn it by writing it down. We would fit the image of the formula in Our mind so that We would not forget it later.
Whenever necessary, We would remember that image to revise the chapter. So even after playing so many national games, We could easily remember the chapter and get good marks. There is no better camera than the mind. This camera is the gift of God to Us. You look at the timepiece and tell your mind that you have to get up at 4 O' Clock. Look at the watch which may be showing some other time now, but tell your mind that you are sleeping now and have to get up at 4 am.
Remember God's Words and then go to sleep after looking at the watch. You will get up five minutes before time. If you want you can check it. Such is the mind. So alert. But if you don't use it properly, it is of no use at all. Without proper use the mind is like a sack of straw. But the mind has immense power and terrific storage capacity as well.
Many people are `rote-learner' When We used to study, there was a `rote-learner'. When he used to study his lesson, even the neighbors would come to know which chapter he was studying and what were the questions and answers.
He would sit on the verandah and the rote learning will start in the right earnest. But My method was different. It is easy and interesting to make images while studying Making images has its own advantage. It is done silently and others are not disturbed at all. There should be no TV around, no other thought except study, should cross the mind. When you are studying fully concentrate on the lesson for at least two hours. Similarly when you are worshipping, pay full attention to the worship. Do not think of other things during that time. Remain cut off from the rest of the world at that time.
Also remain out of touch for some time with the family and friends. There should be just you and the books and the different chapters that you want to learn. If you study in this manner there will be no one to stop you from success. This is for sure that you will reach the top. Parents should motivate the children in this way only.
Many times the children ask, Pita ji , You used to play 32 national games. We would answer that three different games were played by three players. Daan Singh and Charanjit Singh played Kabaddi, volleyball and cricket and I also used to participate. Then I used to participate in shot put practice. Later I would play discuss and Javelin.
I also played kho-Kho with other children. I also used to participate in long jump and high jump events.
In the villages, dinner is taken around sunset . After dinner We used to leave the place. We used to go to the flour mill. There, We would lift 50 kg weight a number of times. And now if you tell any `strongman to lift 20 kg weight. How heavy can weights beyond this will be, you can as well imagine. We also used to lift the 100 kg weights.
Such games we used to play. We also played Kabaddi. We would form two teams. Young players will be in the youth team while the old people will be represented by the aged group. In the same way, studies will be on one hand and the game on the other.
The books of the players today have a lot of dust collected on them when the wind blows. These days the youngsters do not even touch the books. As the examination draws near, the same careless students blow the dusts off their books and make a show of reading and studying. But if you behave in this manner, how will you get good marks in the various competitions. How will you emerge in the merit list .
You study hard, but also play the games in a manner. Make a balance between games and the studies. We used to play, study and even worked in our family fields. We used to play all games and even took care of agriculture. We used to study in the day time. At night , We would even ply the tractor at night. Neighbors know that We used to ply tractor the whole night if needed.
Saints deliver discourses according to the time:
Now that there is summer on the anvil, keep proper storage of water. On the terrace in the morning the birds come in search of food and water keep water in a pot. If possible the devotees should make a system to install water tanks in your areas.
It is necessary to provide water for people everywhere, especially where there is no source of water such as , people sometimes sleep on the road, at railway stations, bus stops. If water is not available in these places from where will people drink water?
Those who are in need of water must get it easily. You should also provide other things of need to such people. But the service to the people must be done humbly and without any airs. It is much better to help a physically challenged person, get him operated upon, make him drink water by your hands, or reach the necessary items to him instead of throwing the things in charity in front of him. Such things are a thousand times better than giving things to others who are not needy.
Long live dear devotees! The service to the people also changes according to the weather. When you travel to other places you will see many physically challenged people as they have lost some part of their body. It is difficult for them to carry on day to day regular duties. Similarly the birds and animals too are helpless. The devotees should find out a piece of vacant plot where food and water for the animals can be stored. Nothing is better if you are able to make arrangements for food and water for birds and animals where these are not available.
Saints, talk according to the time and situation. It is up to you to follow Their advice or neglect Them. It is Our duty to make you aware of these facts. It is not wrong to keep hope and ambition and targets. It is not necessary that these hopes and targets would be met. Rome was not built in a day. Mustard cannot be grown on hand. You need land and water for that. You have to till the field properly before you can sow any seed. You need to water the field daily. Only when you make so many efforts, the crop will be good. You can understand how much effort has gone for the farming of the crop.
Therefore students, make it a daily habit to study. Make it a habit to read at least for two hours daily. Try to make it a regular practice. Don't neglect your studies. If you study daily, you will not panic when the examination nears Those boys and girls who spend a lot of their time in playing, must make it a habit of studying on a regular basis. Sportspersons must also pay attention to their studies. If you follow this advice, you will be the beneficiary. You will get good marks in examinations.
You will be able to bring a good name for your parents. …..Many many blessings to all of you! Blessings again to all!


Follow us on Facebook, Twitter, Google+, LinkedIn and Instagram, YouTube to get more updates related to sachi shiksha Spiritual Magazine, articles.