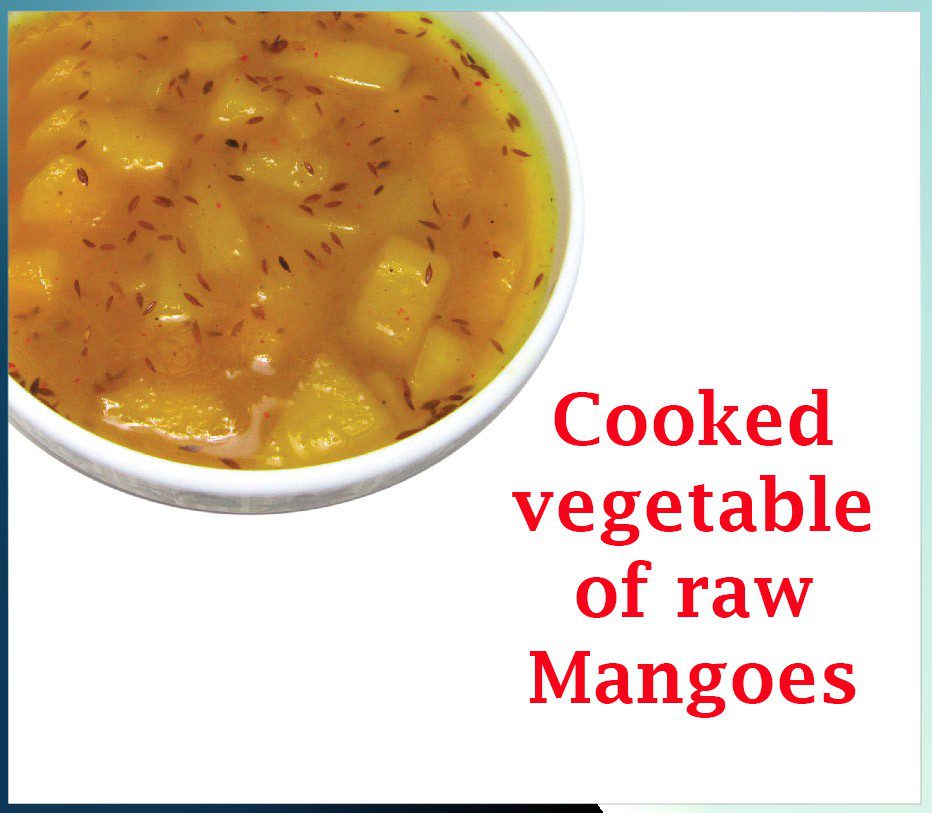 Cooked vegetable of raw mangoes
Ingredients:-
(Keri)Raw mangoes-1/2 kgs,
whole fenugreek- One spoon,
whole coriander- One spoon,
cumin seeds- One spoon,
fennel- One spoon,
Jaggary as per taste,
Mustard oil- One service spoon,
salt,
chili,
turmeric as per taste.
Also Read:
Method of preparation:-
Chop the mangoes into pieces. Do not throw the whole kernel. Grind all the condiments thick. Now, heat the mustard oil in a pan, properly and at low flame, mix all the condiments into it. Take care that you do not overcook the condiments.
After roasting all the condiments, mix turmeric, salt and chili. Now mix raw mangoes and stir. Mix two and a half glass of water into it and let it boil.
When the mango pieces get cooked, then mix jaggary as per taste and boil it for two minutes and switch the gas off and serve hot.
Follow us on Facebook, Twitter, Google+, LinkedIn and Instagram, YouTube to get more updates related to sachi shiksha Spiritual Magazine, articles.