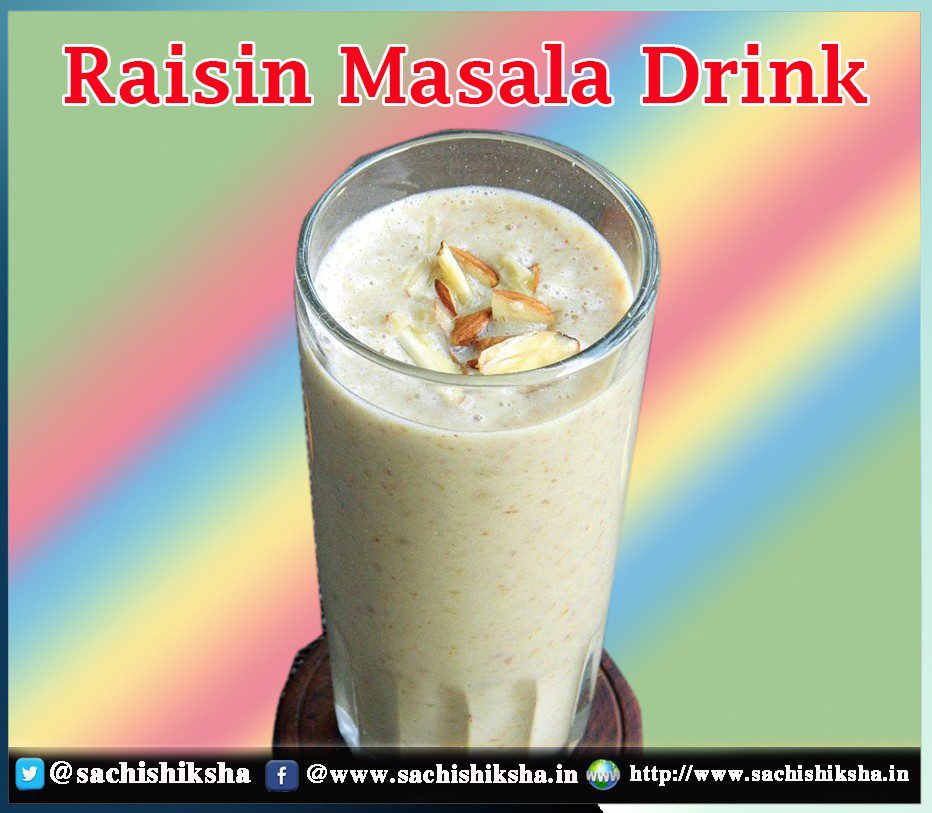 Ingredients
Four cups of water,
half cup royal raisin,
Two small spoonfuls of Masala e.g. Cinnamon,
cloves, black pepper,
powered coconut in small quantity,
Drenched almonds-6,
half cup of sugar,
a big spoon of lemon juice.
Method
Drench the raisins in water for 5-6 hours.
Now keep this water with raisins on flame and boil till it reduces to half.
When the raisins get boiled properly, then grind it in a Mixie and sift. Grind other condiments also. In every glass, put two almonds each. Now put this to cool down. Sift the lemon juice and pour it into the water. Drop a few pieces of ice. Your drink is ready. You may present it after the lunch or dinner.
Follow us on Facebook, Twitter, LinkedIn and Instagram, YouTube to get more updates related to Sachi Shiksha – the Famous Spiritual Magazine in India.