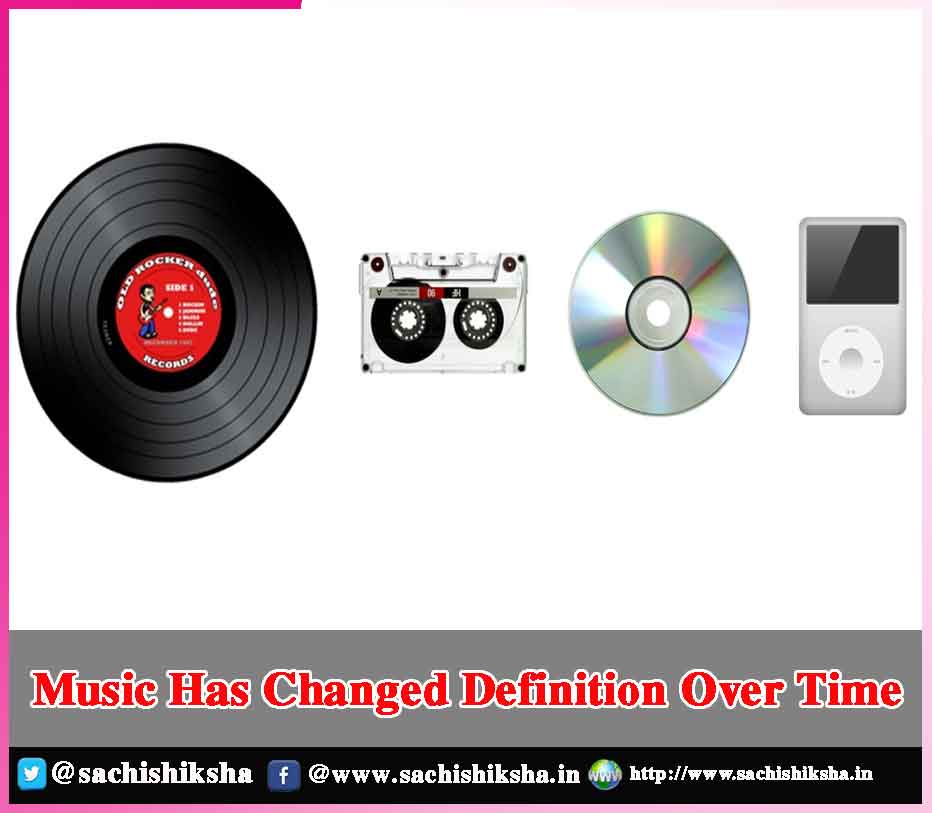 Music Has Changed Definition Over Time
Also Read :-
Introduction:
Music is indeed a gift to the world. People have been enjoying music  since time immemorial. For most  of us, music is a hobby and passion.  Music has been a significant part of every culture. Music in India is very old and has evolved slowly over time.
It has different meanings for different persons depending on their interests, religion, and culture. For many of us, music is a deep area of interest or a pastime that arouses our interests and is beautifully meditative. Luckily we are blessed with diverse and different music resources blended and amalgamated with diverse and various cultures. From Pandit Ravishankar and Ustad Bismillah Khan to A.R. Rahman to Amit Trivedi, Indian music has seen a massive shift with changing artists and times.
The Golden Era:
The golden era when Lata Mangeshkar, Mohammad Rafi, Asha Bhonsle, Kishore Kumar, and Hemant Kumar were the mainstay of the playback singing scene and when their songs were lip-synced by amazingly talented actors like Amitabh Bachchan, Shashi Kapoor, and Rishi Kapoor. Even today the spirit and the beautiful emotion of music has been kept alive by singers like Shreya Ghoshal, KK, Shaan, Sonu Nigam, Shankar Mahadevan, Salim Merchant, and Kailash Kher. These talented personalities have given us the best music. The lyrics are also a cherry on the top. Rap music has gained a lot of popularity in the past decade. A lot of remixes and mix-tapes are also being offered to the audiences by the mainstream singers. This type of music is savored by a lot of people today.
The Development of Early Indian Music:
In the earlier days, Indian music was devotional. It was played and sung in temples and used for ritualistic purposes. It is said that the sound that pervades the whole universe, i.e. Nadabrahma, itself represents divinity. Indian music has its origin in the Samaveda.
The earliest Raga is speculated to be 'Sama Raga'. Many forms of music started coming to light after that. Forms like 'Prabandh Sangeet', which was in Sanskrit, and 'dhruvapad', in Hindi, became popular. With the coming of the Gupta era, which is considered to be the golden era in the development of Indian music, 'Natya Shastra' and 'Brihaddeshi' were written. Raga music is one of the oldest musical types in the country. Old movies from the 80s and 90s have successfully displayed our cultured music with some unforgettable golden memories.
The Sufi Influence:
The 'Sufi' influence on Indian music enriched the existing music. The coming of Sufi music happened in the medieval period. This music was fused with ideas from Persian music. Sufi composers like Amir Khusru and Tansen are considered gems of that period. He symbolizes a great milestone and a turning point in the development of Indian music. The medieval period saw a growing Persian influence on music. This influence was felt to a greater extent in the North than in the South. This resulted in the bifurcation of Indian music into two distinct systems; the 'Hindustani Sangeet' of the North and the 'Carnatic Sangeet' of the South India.
 Hindustani Music: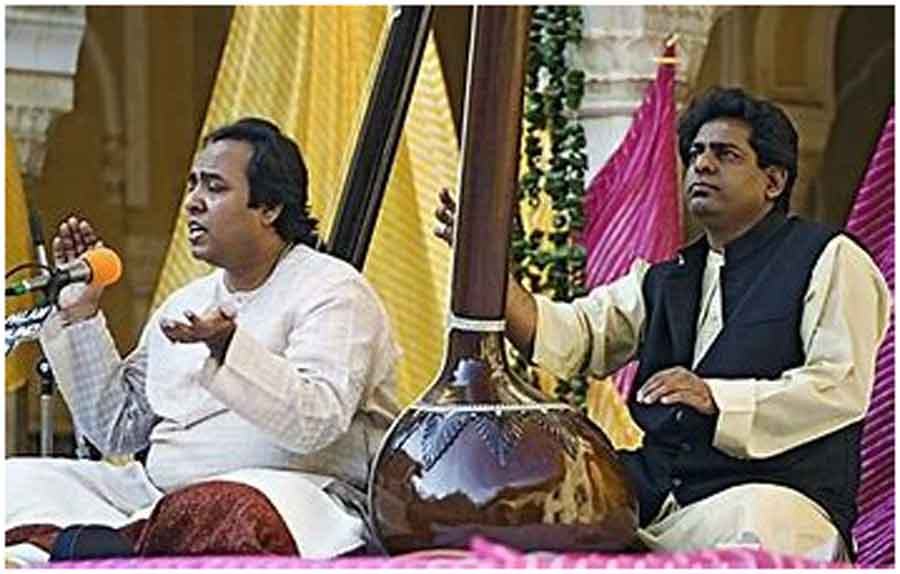 Hindustani Music has been massively influenced by the music of Persia and Arabia. Hindustani music has several gamakas that beautify and embellish it like Meend, Kana, Murki, etc. which enhance its aesthetic appeal. Tabla is a very significant instrument used in this type of music. The tabla plays a very important role in maintaining the rhythm during a Hindustani concert. There are several Tals and each Tal has its characteristics. Dhrupad is the oldest and the most decorated form of Hindustani vocal music.
It is said to have originated from an older form called the Prabandha which does not exist today. Khayal is another most prominent genre of Hindustani music. Some people trace its origins to "Sadarang" Nyaamat Khan who was a beenkaar in the Mughal court of Muhammad Shah "Rangila". Thumree originated from Lucknow and Banaras. It is considered to be "light classical" music. Thumrees are composed of lighter raagas and have simpler taalas. Daadra is another genre of "light classical" music. Indian musical instruments used in classical music include veena, mridangam, tabla, kanjira, tambura, flute, sitar, gottuvadyam, , and sarangi.
Western Influence:
Today Indian music is highly influenced by western culture. Western genres like metal, hard rock, pop, jazz, party, dance-Pop, and many more. The Internet specifically YouTube has made it a lot easier for artists to come out to the public and show off their talent to the world even if they are unable to get into the mainstream music industry. A completely new genre of music has come out and we call it Indie music.
It is a whole wave of fresh air and a unique kind of music that mesmerizes the youth. The evolution of music is worth watching – from Phonographs to Spotify. Today, artists have more than enough platforms to show their talent to the world, and the music industry is piling up with more and more talented people. The choice of today's youth is very dynamic, fast, and ebullient. Hence, we come across music that has an element of risk in it. Musicians, though apprehensive about taking strong risks and fearing whether the song would be welcomed by the audiences or not end up creating unique pieces which are often enjoyed by the youth. The latest transformed minds and youth enjoy some fast, groovy, foot tapping  and deep-toned music instead of some slow classical.
Conclusion:
Finally, no one can justify whether current music is regressing or even evolving but, surely, music has been transforming. Change is inevitable and things do change with time and no one can get hold of it. Thus, music is an emotion that comes from the depth of the heart and touches the strings of the heart of the listener. Music has changed definition over the years and good or bad is very subjective.