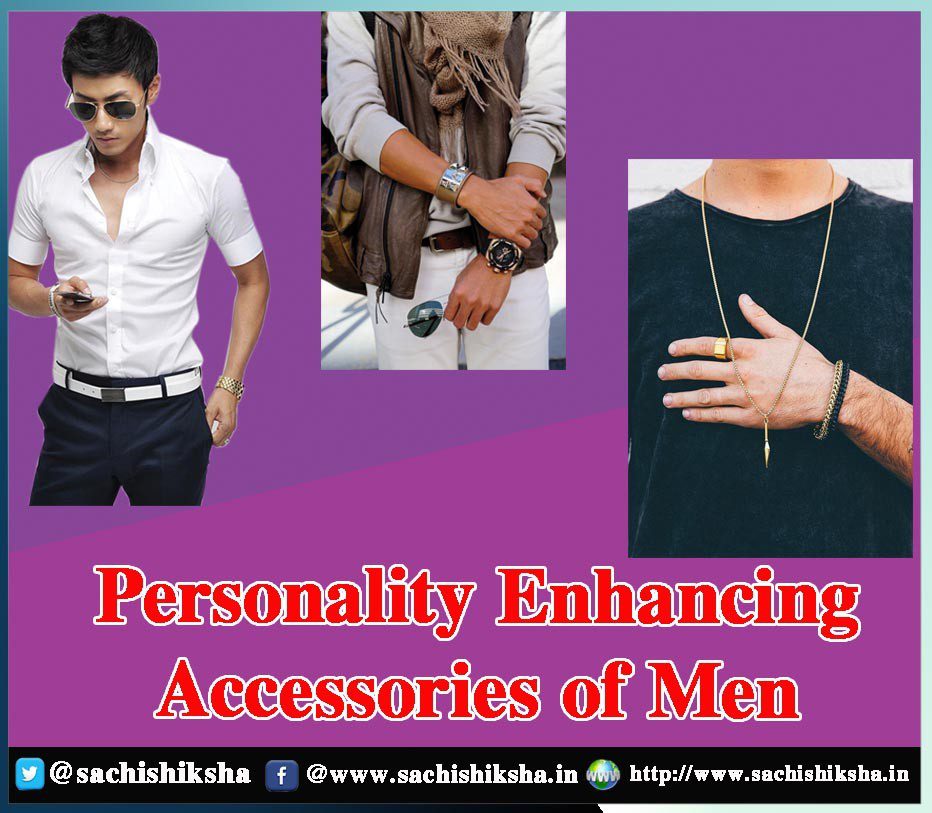 It is not that only women are addicted to accessories. Modern men are at par with women in this fascination. Personality Enhancing Accessories of Men
Although men have been using accessories since ancient times, but now the means of accessories are something different.
Now most of men are inclined towards it. In ancient time only a few men like kings, ministers, moneylenders and big landlords used to wear coils in their ears. Then the neck chain came in fashion.
With passage of time, the men's accessories became an important part of their fashion. Using any accessories, any day can be given a funky look. Their fashion varies rapidly, yet many national & international companies have come forward in this field.
Goggles
At this time the market is full of goggles. Goggles are available in a variety of frames- thin frame, metallic, plastic and a number of variations. By buying sunglasses that suit your face according to different colors and shapes, men can improve their personality.
Some people wear sunglasses in their hair and raise their personality and some people trap the glasses in jeans' pocket such that the viewer says, 'what are the goggles'.
Rings
Married men used to wear gold rings. Now -a –days, diamond & platinum rings are available in varied designs. According to the additional amount of these rings, the rings of different colors are also very popular among men. Many men wear three to four rings.
Neck Chains
Gold neck chains have been in fashion for a long time. Nowadays, the fashion of 'Metallic Chains with Funky Locket' is in vogue. Modern youth do not like to wear gold chains ,they like to wear metallic thick chains or flat chains.
There are also many types of pendants available in the gold chain, such as crosses, heart shapes of different deities, diamond fired locks which enhance the personality of men.
Bracelets
Using a bracelet makes any outfit more glamorous. Men like to wear gold or diamond bracelets. Young people like to wear beads, metals and different colored bracelet. Now youth like to wear wrist bands also.
Hair Bands
Hair bands are the favorite item of modern youth. Young people love to wear different hair bands in long hair. Black metal hair bands are easily available in the market. These help them keep their long hair arranged. Young people who run bikes use them more often.
Wrist Watch
At first, men used to wear wrist watch with metallic chains. But now men like to wear golden or silver chain watch. And modern people are very particular in the selection of the watch. With this, differently-colored stereotypes also attract young people.
Different sizes- oval, round, rectangular- of wrist watches are available in the market. Keeping in mind your wrist, you should buy the watch that is most appropriate. The watch looks good with business suits, jean shirts & pants shirts.
Wallet
Wallet is mostly kept in the pocket of paints /jeans but a good quality wallet proves to be a key to your business personality. Now-a-days wallets are available in many styles. To polish your personality, put the stylish wallet in the pocket so that the man in front of you can`t go without being impressed.
Footwear
Now-a -days there is a big market of the footwear of men. On different occasions, men also like to wear footwear of different colors. Apart from leather & sports shoes, modern men also like to wear floaters, sleepers and sandals.
The shoe catches a lot with 'Sherwani.' Leather shoes with office suit bring extra grandeur to your personality. Floaters look good with casuals. Sleepers and sports shoes suit with jeans. – Neetu Gupta
Follow us on Facebook, Twitter, LinkedIn and Instagram, YouTube to get more updates related to Sachi Shiksha – The Famous Spiritual Magazine in India.