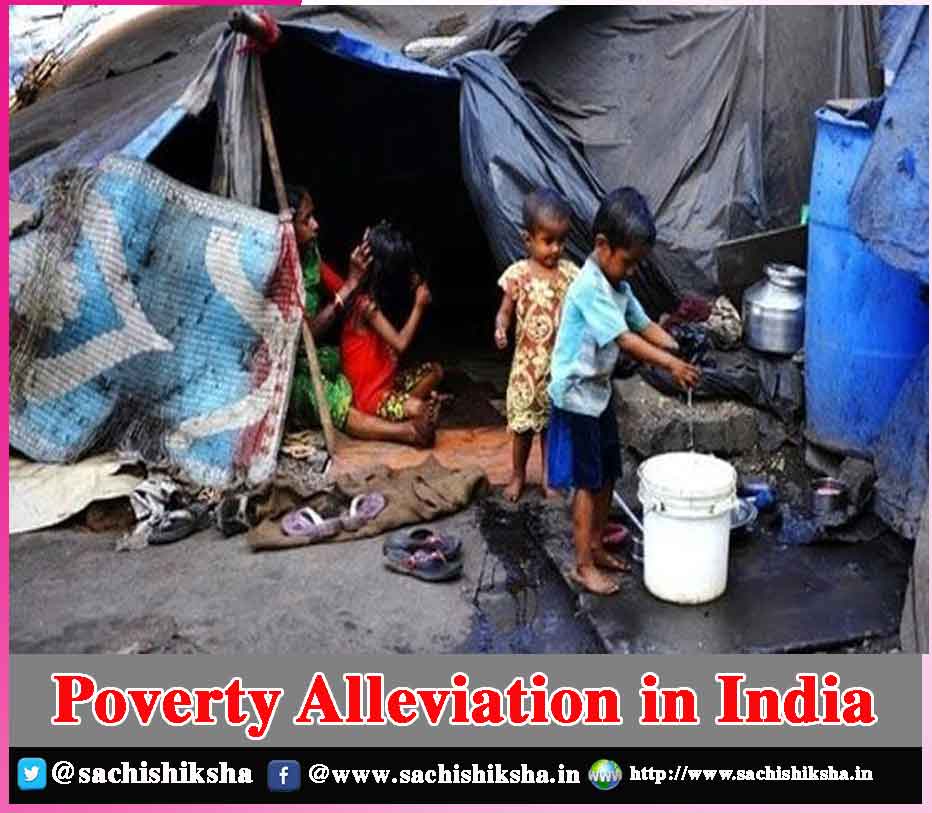 Poverty Alleviation in India
Introduction: Poverty is a sad state of lack. This lack may be deprivation of a sound economic state, basic social amenities and even political rights. Even though India's economy is growing faster day by day yet the per capita income is very low & the reason is inequitable distribution of wealth.
There are numerous ways to measure poverty. Many researchers have devised various ways to measure poverty based on the income status of people, their access to basic amenities like education, health and so on. Poverty is the state of being poor. There are many indicators of recognising poverty. Researchers say that no one parameter can judge the level of poverty. It also depends on the country we live in.
A poor person in the U.S.A might not be considered poor here. Poverty is a sad state where a person can't afford even the basic amenities like good healthcare, education, political rights, clean and hygienic environment, proper nutritional diet and so on. In India more than 70% of the population is poverty stricken. Nearly 40% of the population being illiterate is another dismal state.
Also Read:
Dimensions of Poverty: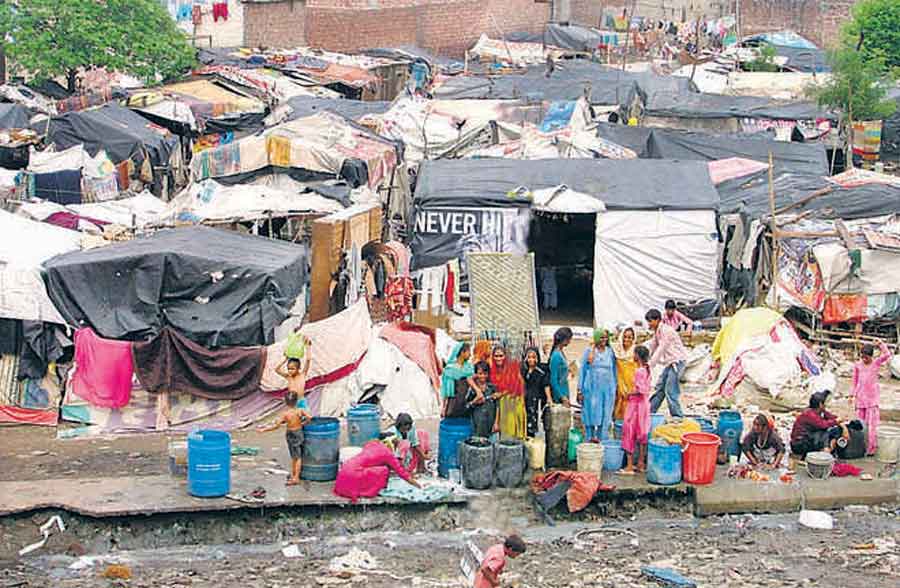 According to the World Bank, poverty has many dimensions. It includes low incomes and the inability to acquire the basic goods and services necessary for survival with dignity. Poverty also encompasses low levels of health and education, poor access to clean water and sanitation, inadequate physical security, lack of voice, and insufficient capacity and opportunity to better one's life.The World Bank also gives a measure of the earnings below which if a person earns he or she is considered poor.
Government's" Measures to Tackle Poverty:
There have been many measures taken by the government after independence to tackle poverty and help people with welfare programmes and opportunities to improve their state. Such measures are called poverty alleviation measures. Poverty Alleviation Programmes target to  lessen the rate of poverty by providing people proper access to basic amenities, monetary help, and other essentials. BPL is also a measure of the same. Government has set a threshold value below which if a person earns he or she falls under BPL. This measurement helps the Government to streamline and target the beneficiaries. Such rural and urban lines were introduced by Y. K. Alagh Committee.
The Five Year Plans:
The five year plans were designed to eradicate poverty. It started from enhancing the agriculture sector to make India self-sufficient which was successful and later the plans were designed to focus on this issue with a modern approach by focusing on human resources and the service sector.
MNREGA:
Mahatma Gandhi National Rural Employment Guarantee Act (MGNREGA) 2005 is a very popular welfare measure which provides guaranteed 100 day unskilled employment to people. It is a wonderful measure and has been linked to other schemes like PMGSY (Pradhan Mantri Gramin Sadak Yojana.) Integrated Rural Development Programme (IRDP) 1978 is another scheme which targets BPL families by creating self employment opportunities.
PMGAY:
 Pradhan Mantri Gramin Awaas Yojana    1985 creates houses for the poor and wage generating employment opportunities.
SGRY:
Sampoorna Gramin Rozgar Yojana (SGRY) is another welfare scheme to help build durable infrastructure in rural areas and generate wage employment.
PMJDY:
Pradhan Mantri Jan Dhan Yojana,2014 under Ministry of Finance aims at direct benefit transfer of subsidy, pension, insurance etc. and has so far attained the target of opening 1.5 crore bank accounts. It aims to bank the unbanked.
PDS:
Food for Work Programme aims to provide food grains to the identified poor. Public Distribution System helps in the management of food scarcity and distribution of food grain by identifying the beneficiaries and providing ration cards to the people. This is carried through fair price shops.
PDS was later relaunched as Targeted Public Distribution System (TPDS) in June 1997, Pradhan Mantri Kaushal Vikas Yojana, 2015 under the aegis of Ministry of Skill Development and Entrepreneurship aims to focus on fresh entrants in the labor market. Pradhan Mantri Jeevan Jyoti Bima Yojana provides life insurance facility to the poor and low-income section of the society. The scheme offers a maximum assured amount of Rs.2 lakhs.
PMSBY:
Pradhan Mantri Suraksha Bima Yojana does the same function. Prime Minister Street Vendor's AtmaNirbhar Nidhi – PM SVanidhi is another scheme that helps provide impetus to the street vendors by providing micro credit.
Conclusion:
These were some of the measures that helped in the eradication of poverty. So far these schemes have helped in the reduction of poverty and boosting the social and economic status of people but there are still a lot of gaps that exist in the execution of these schemes.
These gaps and leakages exist due to administrative delays, corruption, red tapism, lack of motivation of bureaucracy, overpopulation of the country increases the burden of providing the benefits of the schemes, failure of identification of the beneficiaries, lack of investment in health and education sector and so on.
To achieve the aim of a $5trillion economy we need to bolster our measures to eradicate poverty and take robust measures. Poverty not only affects the economy but the overall development of humans as well. It is very important to eradicate poverty so that suffering can end and each person can grow and avail the basic benefits.