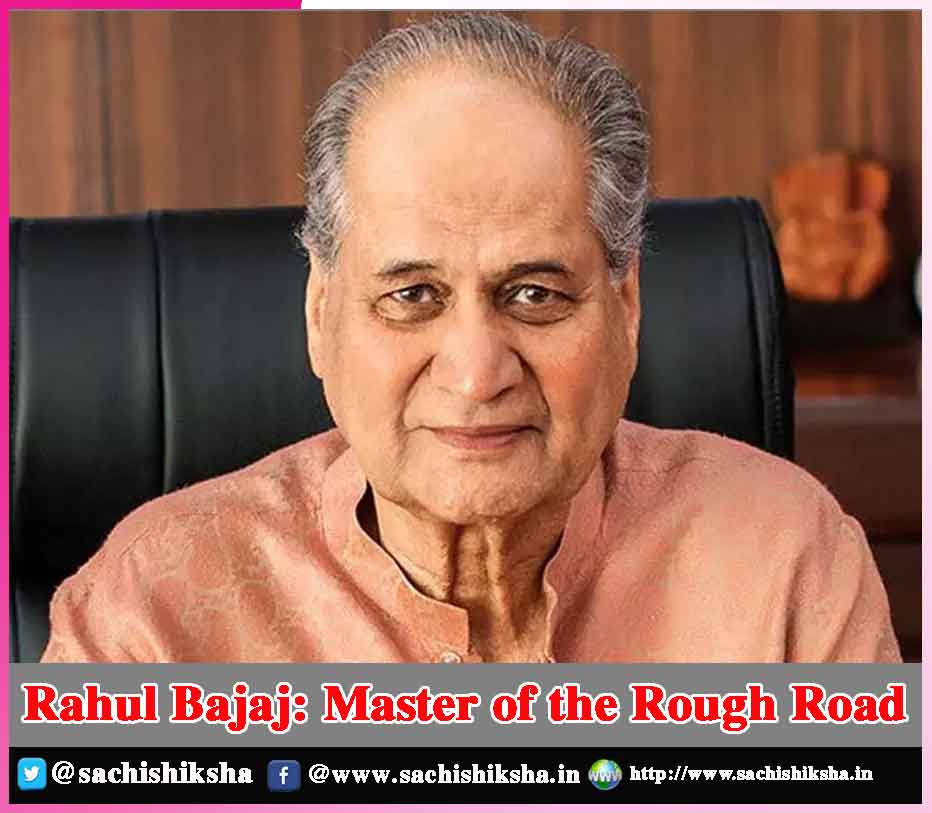 Rahul Bajaj: Master of the Rough Road
Born on 10 June, 1938 in Kolkata, Rahul was the grandson of freedom fighter Jamnalal Bajaj, founder of the Bajaj Group, who was also affectionately addressed as the 'fifth son of Mahatma Gandhi'.
A builder with a friendly banter who inherited a tiny business dealing in scooters, cement and electrical appliances from his father Kamalnayan Bajaj in 1968, Rahul took the legacy of patriotism of his grandfather to the next level. He is one of the earliest successes of 'Make-in-India'.
Bajaj took over the Bajaj Group in 1965. In a career spanning over five decades, he led the turnover of the group's flagship company, Bajaj Auto, from ₹7.5 crore to ₹12,000 crore, with the company's scooter Bajaj Chetak being the main growth driver.
Also Read :-
The scooter was named after the fabled stallion of 16th century Rajput king Maharana Pratap. And it must have felt like royalty to most, for it also became a quintessential part of the dowry system. The stature of a wedding would go up a notch higher if a Chetak was gifted alongside.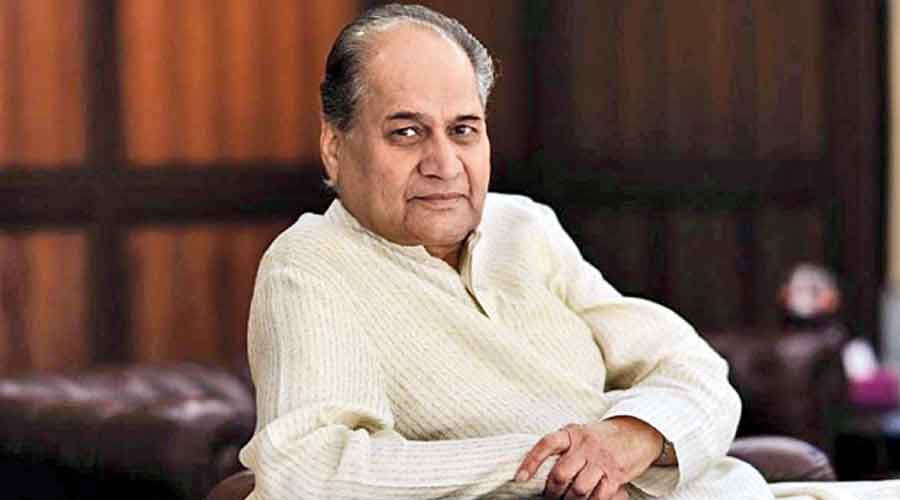 Bajaj was India's first upgrade brand. A Bajaj scooter was a symbol of moving up, of doing well in life. It was a symbol of a happy Indian middle-class family. It represented the Indian ability to stretch the available resources to their fullest.
It turned the family and its joys into one unit. In a world where public transport was non-existent and cycle rickshaws were painfully slow, Bajaj gave the Indian middle-class control over its mobility – first with the scooter and then with the three-wheeler auto rickshaw, which is synonymous with ride sharing in India.
'Hamara Bajaj' was more than a two-wheeler. It was the pride of a nation that had little to be proud of in those pseudo-socialist decades of the 1970s and '80s. Parents proudly presented a Chetak in their daughters' dowry while families celebrated their arrival in the household as one would a newborn child. Rahul's role in creating that image was immense.
For a generation of Indians, Bajaj Chetak embodied the dream of having arrived in life. It was a two-wheeler that truly all of India loved to own. In a way of speaking, Bajaj Chetak bound the nation together into a common consciousness.
By 1991, Bajaj Auto sold one out of every two-wheeler bought in the country. It was the world's second-largest scooter maker and the country's fourth-largest private sector company. The man who wore embroidered kurtas with pride took on the challenge of stiff resistance from two-wheeler giants like Honda, Yamaha and Suzuki with confidence.
With the younger Indian customer opting for motorcycles and Bajaj's sales dropping, Rahul engineered a turn around as the company reinvented itself as a motorcycle maker and recovered much of the lost ground. After iconic scooters such as Chetak and Priya in the 1970s, the launch of Bajaj Pulsar transformed the market from one of small-capacity two-wheelers to high-powered bikes.
He successfully steered the company through the Emergency, License Raj and Economic Liberalisation that began in the 1990s. Bajaj scooters resonated with aspirations of the middle class in a pre-liberalised India.
He was a rare businessman who spoke the truth and was a proud Indian who built a world class enterprise. As company CEO at 30, Rahul Bajaj diversified it into general and life insurance, investment and consumer finance, home appliances, electric lamps, wind energy, special alloy and stainless steel, material handling equipment and travel.
Bajaj brand also found a foothold in global markets while warding off emerging competition from Japanese motorcycle makers in the late 1990s. By 1995, Bajaj Auto was the world's fourth largest two-wheeler manufacturer worth Rs 22 billion.
One of his biggest accomplishments was the gamble to split the Bajaj empire and the smooth transfer of power to his two sons. As per agreement, automobile business went to elder son Rajiv while finance business went to Sanjiv. It was not the only time Rahul Bajaj played the wise patriarch. Three years ago, he had brought the larger family together to sign a family settlement with his cousins Shekhar, Madhur and Niraj, that put in place a mechanism for joint ownership of the group as well as a process to settle any future disputes.
He championed domestic competitiveness while also keeping pace with changing times. In everything he did, Rahul Bajaj enriched the idea of India as an industrial powerhouse that could match the best in the world.
For his mastery of public relations, he was lovingly addressed by the media as 'Business Maharaja'. Journalists loved him for his flamboyance and outspokenness while the Indian business community adored him for making Bajaj Auto a shining example of Indian ingenuity.
Rahul launched Chetak scooter as an independent model with styling borrowed from the Vespa of Italy. Soon, it became a household name. In fact, the humble Chetak once ran an exorbitantly high premium in the grey market. Chetak took Bajaj to a global playing field and Rahul Bajaj became the world's biggest manufacturer of scooters for a brief stint. Chetak continued to be rolled out even after the agreement with Vespa ended in the late seventies.
The runaway success of Chetak meant that Rahul Bajaj made a few enemies too. He faced challenges in procuring the license to expand manufacturing, despite being in good books of Congress then. His company was raided more than once, even during the Emergency. But he never wavered in his conviction to speak truth to power.
The India after liberalisation saw a lot of competition, as many manufacturers looked to set base here. He was brave enough to foray into making motorcycles, throwing the gauntlet to Japan's Honda Motors.
Bajaj was elected to the Rajya Sabha from 2006 to 2010. He was awarded the Padma Bhushan in 2001. Bajaj was elected as the president of the Confederation of Indian Industry (CII) twice, in 1979-1980 and 1999-2000. For his outstanding work to the Indian industry, he was presented the CII President's Award for Lifetime Achievement in 2017. He had also the honour of serving as chairman of Indian Airlines, International Business Council at the World Economic Forum and Indian Institute of Technology Bombay.
To Conclude, today, Bajaj Auto is one of India's largest two-wheeler manufacturers, selling more than 3.63 lakh units of two-wheelers and commercial vehicles in January 2022. It is also one of the country's biggest exporters, selling 2.2 million units of its two-wheelers in the overseas market in 2021. It is a global brand – with stakes in global companies such as Husqvarna and KTM – present across 79 countries.
'You Just Can't Beat a Bajaj', no doubt!