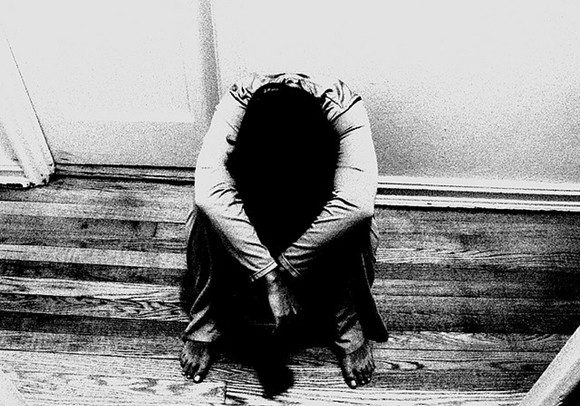 Depression is a state of sadness, dejection and lack of enthusiasm or hope. The affected person becomes sorrowful, engrossed in grief and develops reduction in vitality (creates hollowness). Depression is not a condition of permanent illness because it involves temporary disturbance in the physical, physiological and psychological status of the body.
Causes
There may be one or more causes out of following aspects.
Disputes in the family.
Quarrelsome habits with relatives, neighbors, and friends.
Disturbed married life.
Low income as compare to expenditure.
Damage to social status and desired respect.
Tension is the major reason for depression which leads to the development of inertia, a precarious state when the person may feel the approach of death.
Sudden death of kith or kins.
Accident causing damage to certain important organs.
Disease in vital organs of the body affecting brain, spine, heart, lungs, kidneys, liver etc.
Affected through certain so called in curable disease like AIDS, Cancer, Hepatitis-B or C, Thaelesemia or Swine-flu.
Severe shock due to bad news.
Loneliness due to lack of co-ordination with members of family or fellow beings.
Defeat in games for sports persons and repeated failure in examinations for students.
The desires remaining un-fulfilled despite sufficient efforts.
Early childhood trauma.
Loss in business especially through speculation.
When a person gets alleged and punished for no fault through concocted blames.
Facing insult through juniors or younger members of the family.
Habitual in taking alcoholic drinks.
Regular misuse of intoxicants.
Many persons in the society suffer from a disease name imphosemia which is a state of mind when people try to pose for their self importance and self righteousness.
Aging in isolation.
When the lady shifts to the house of in-laws after marriage which creates new atmosphere requiring adjustments with family of husband.
More common, when the ladies feel anxious and scared.
Depression in women may result due to hormonal imbalance.
Developmental changes during teenage; Peri-menopause and post- menopause changes; Infertility factor, if any; Disease during pregnancy.
Adverse Effects of Depression
These may vary from grave situation of gloominess and can aggravate to the feeling of committing suicide.
Disturbed thoughts.
Unregulated activities of many important tasks.
Adverse conditions of stress and strain leading to severe tension.
Abnormal heartbeat and disturbed blood-pressure (generally low).
Abnormal rate of breathing, loss of appetite, indigestion and hyper acidity.
Loss of enthusiasm and zeal.
Weak feeling of admiration.
Lack of regards for elders and even parents.
Back pain and difficulty in sleeping.
Develop a feeling of solitude when the members of the family and friends do not give proper attention.
Lack of efforts for selfless social service activities.
Disturbance in the faith to spiritual master.
Reckless behavior.
Loss in the ability to fulfill goals and objectives.
Perform inhuman activities of taking too much alcohol, intoxicants; indulge in gambling and illegal sex.
Involve energy in high risk activities.
Continuation of depression for a long term is not only worst for the health of person concerned but also causes bad effects on community.
Prevention and Treatment of Depression
Everyone should make concerted efforts to escape and avoid the routine causes of depression.
Share feelings with selected persons of confidence, parents, relatives, neighbors and reliable friends who can resolve many problems.
Every person should try to remain busy in personal and professional activities because empty mind is devil's workshop.
One should develop certain hobbies to spend spare time in fruitful activities, for example, reading, writing, music, photography, painting, gardening, tree planting etc.
Try to acquire skill and experience in job to excel others.
Get involved in voluntary social and religious service with noble thoughts.
View entertainment programs on television related to sermons, science, wild life, yoga-exercise, mood promoting humorous activities etc. rather than serials linked with violence.
Develop good habits, strong characters and eloquent behavior.
Try to organize realistic goals. Do not burden yourself with rapid action objectives all at once.
Create new friends and strengthen your old friendship through cordial relations.
Win over your mind and challenge the negative thoughts, avoiding wicked actions.
Self control is very important. Perform regular and rhythmic exercise so as to release serotonin;consume green vegetables and fruits rich in vitamin B-6, vitamin C, omega fats (walnut), proteins (soya bean); co-ordinate breathing through yoga; take nutritional supplement with calcium and phosphates; never consume non-vegetarian diet, alcohol and other intoxicants.
Medication: achieve treatment through expert physicians, who can give medicines for relief to the diseases, do not take medicines which cause addiction, avoid taking drugs which promote sleep.
Meditation: regular prayers and meditation transform human vices in the form of anger, lust, attachment, greed and ego to patience, respect, love for humanity and humility respectively.
A sense calmness and tranquility gets instilled in mind. Tension, stress and distressing factor stack away. More so, a meditating person develops positive thinking even in conditions of pain, grief and sufferings. Such great thoughts have been induced through all adorable saint His Holiness Gurmeet Ram Rahim Singh Ji Insan during spiritual discourses at Dera Sacha Sauda, Sirsa. Therefore, the chronic problems of depression can be relieved more through self confidence, strong will power and with supreme divine blessings.
Develop love and respect for the creation of Almighty God and get involved in the voluntary welfare activities of humanity. – Dr. Triloki Nath Chugh Insan, Co-ordinator, Shah Satnam Ji Educational Institutions, DSS, Sirsa (Haryana).
Follow us on Facebook, Twitter, LinkedIn and Instagram, YouTube to get more updates related to Sachi Shiksha – The Famous Spiritual Magazine in India.