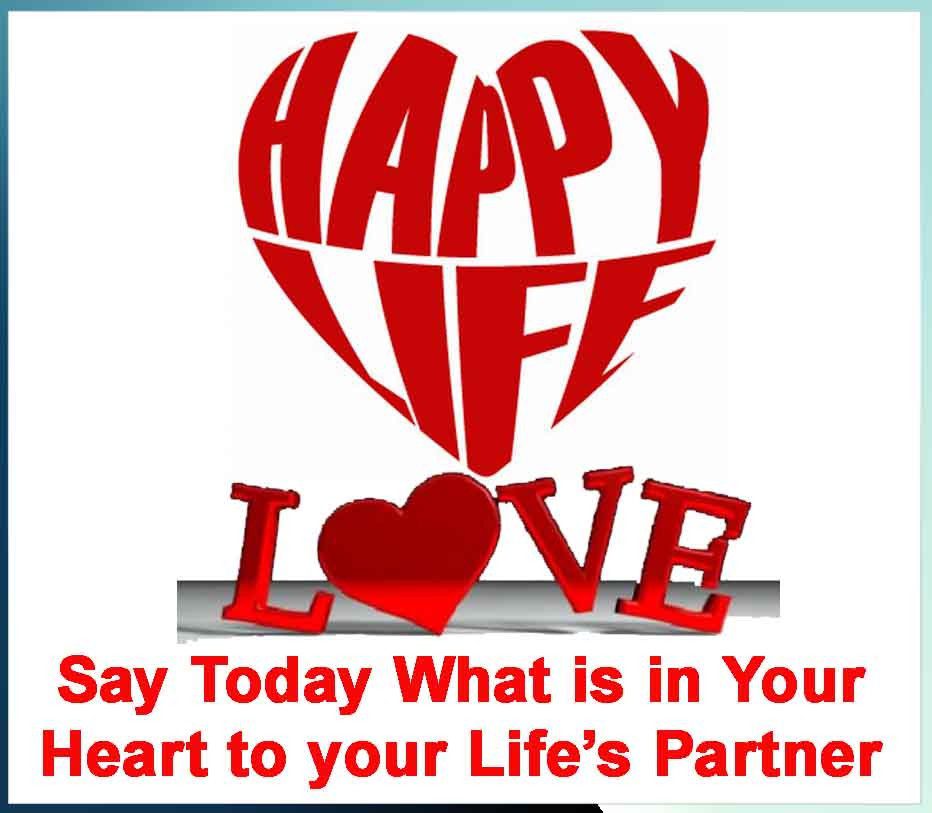 When two unknown people meet, they tie the knot of marriage and promise to fulfill the promises for the whole life.
In the early stage, this bond seems to be very interesting but with to passage of time it gets boring. After sometime, husband and wife forget to reveal the emotions.  To make the married life sweet, always express the emotions.
Good Morning & Good Night
Start the day by saying good morning and in the night when you go to bed, say good night. A lovely good morning to your spouse can fill her/his day with joy. When you say good morning or good night to your partner, it makes him/her feel that even today he or she is your first priority. If you are going somewhere else for sometime try to wish good morning either by phone or message.
Related Article: When Mother-in-law becomes your friend..
How Was the Day?
With the passage of time boredom comes in life and we forget to learn anything about the spouse. When you first met your partner, you used to ask each and every incident of the day. Keep this habit intact. With this you will know about his/her mood. Knowing about the whole day creates a mutual dialogue which is very essential in the husband-wife relationship. When you converse about the whole day's incident, intimacy is increased.
I Am Proud of You
Let your partner feel that you feel proud on even small matters related to him or her. This will bring fervor in the married life. It is not necessary that you make him/her feel proud on big matters only. If he/she is making life easy by solving even little problems, it is also a matter of proud. This makes your partner feel that you have full focus on him/her and give full importance.
What is Your Opinion?
Marriage is not dictatorship. You tell your partner that you respect him/her. Whenever you take any decision, include your partner in it also.  Tell the partner about your approach and try to know his/her approach.  Even if you are going on dinner or buying anything, first discuss with your partner.
I Feel Happy With You
It is true that you get happiness from your partner but disclosing it to him/her is equally necessary. Whenever you tell your partner that you are happy due to him/her, the partner starts caring even for the small things also. Most of the successful couples reveal this secret that they consider each other responsible for all their happiness. When you start giving credit to your partner for the happiness, your life will be changed.
Please & Thanks
In professional life, we use the words please and thanks, but avoid telling these words to our partners. Whenever you want to get any work done add 'Please' word before and 'Thanks' in the end.
– Khunjri Divangan
Follow us on Facebook, Twitter, Instagram, and YouTube to get more updates related to Sachi Shiksha – The Famous Spiritual Magazine in India. Also Read Our Hindi and Punjabi Editions.