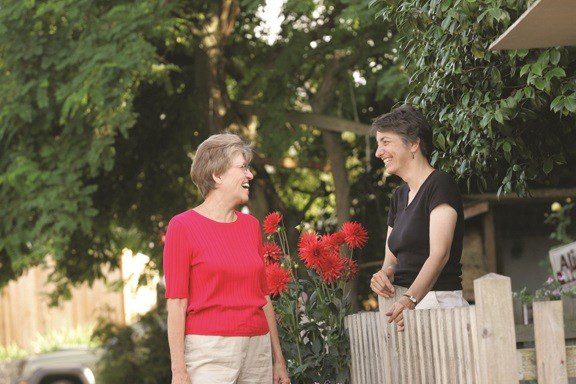 A Sign of Being Human-Being a Good Neighbor
Have you found new occupants in the house next door? Are you thinking to step up to build relationship with them? Then it is indeed the time of showing the gratitude of being a good neighbor.
Our Neighbor is a person who is more like a family to people living next door. Being a good neighbor is indeed a great sign of showing humanity in society. It is very important to keep good terms with people living near to one's home. Neighbors are the first people to reach you in times of happiness, despair, trauma, etc… They are the ones who reach well before any close family member does.
By extending a happy hand of being a good neighbor, one definitely creates an optimistic atmosphere of a great living. Even if you haven't initiated yet, it is still not late. Scroll below and learn about several ways of being a good neighbor.
Being an ideal neighbor:
Before knocking at the door straight away, it is advisable to prepare oneself for a small introduction. By introducing oneself, one can display healthy signs of creating a bond. Introduction acts as an ice breaking between people living next to one another. By taking the first move and introducing oneself, a person definitely stands out to be a good neighbor.

After introduction, it is very necessary to understand basic essentials of one's neighbor. By knowing about the number of family members, lifestyle, culture, likes, dislikes, etc. a person can indeed get an idea about their structure and mindset. On the basis of this basic understanding, a person can take up steps that would display positive gestures of being a good and responsible neighbor.

Take care of neighbor's lifestyle: There are chances when the neighbor might not like late night parties or loud howling music etc… During this time, it is essential to handle the situation calmly in a way that it does not impact the lifestyle of one another. This would keep both the parties (both sides) happy and the person can prove out to be a good neighbor as well.

Sharing Walls need more care:
There might be situations of sharing the same walls between two homes. In such a situation,, it becomes necessary to control noises erupting due to interactions, household appliances, etc… By doing so, a person displays good signs of being an ideal neighbor by not disturbing his or her neighbor.
Pet control:
There are certain neighbors who do not appreciate the presence of pets around. Hence it is advisable to ask one's neighbor well before on their take for pets. In case they request to keep them away then by showing signs of being a good neighbor, a person can control and educate the pet about roaming in the specified area only.
Parking etiquettes:
Parking becomes a key issue of dispute between neighbors. Due to growing needs of every household, people often end up buying and maintaining two to three automobiles which leads to a no space situation for other household members. But we can sort out such problem through discussion like an ideal neighbor.
Socialize once or twice a week:
By inviting your neighbors for evening tea, lunch or dinner, a person definitely displays being a good neighbor. It strengthens the bond with people living around.
Maintain hygiene:
The floor area outside homes needs to be cleaned and maintained. By regularly getting it cleaned with the help of other occupants shows a great sense of initiative and responsibility.
Conclusion:
Being a proactive and responsible person definitely makes a person a good neighbor. By talking in a pleasing manner, being co-operative and understanding the nature of people living around would always help a person in being a good neighbor.
Follow us on Facebook, Twitter, Google+, LinkedIn and Instagram, YouTube to get more updates related to sachi shiksha Spiritual Magazine, articles.