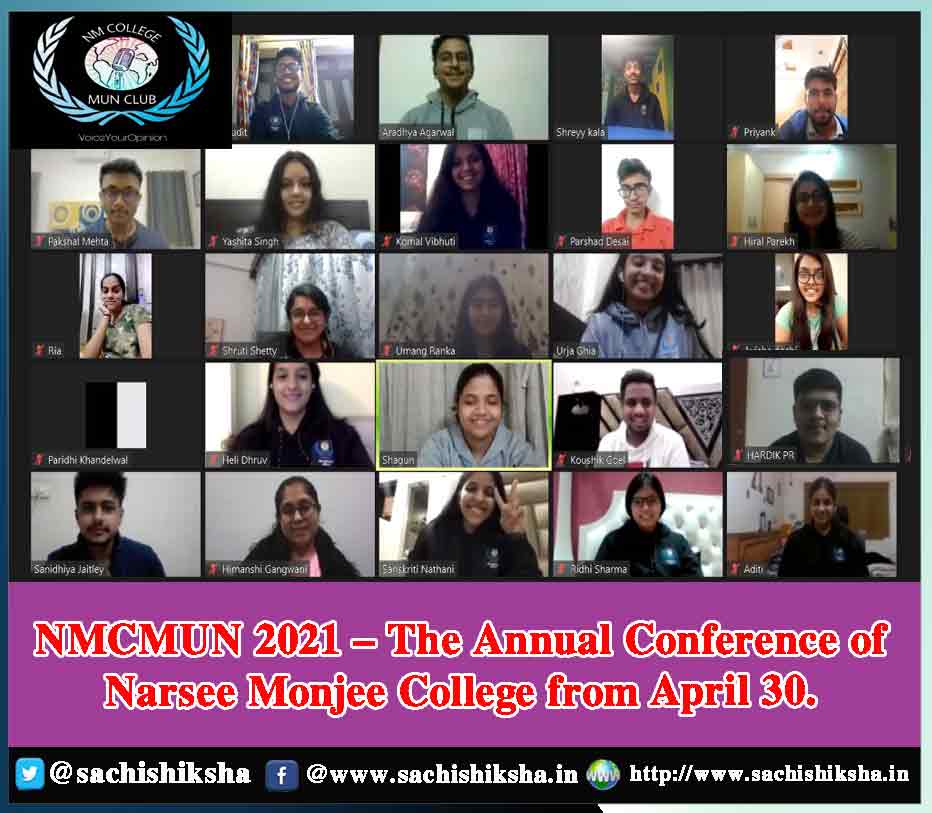 NMCMUN 2021 – The Annual Conference of Narsee Monjee College from April 30.
One of the top 10 commerce colleges of India- 'SVKM's Narsee Monjee College of Commerce and Economics' proudly announces its Model United Nations Conference 2021. Narsee Monjee is well-known for its quality education and hands-on extracurricular activities.
Educational Simulation of UN
NMC Model United Nations is an educational simulation in which students gain insights into diplomacy, international relations and the operation of United Nations. It benefits the students to enrich their oratory skills. Through NMCMUN, the participants can further advance their skills in various fields like research, public speaking, debating and networking in addition to critical thinking, teamwork and leadership ability.
"We at NMC MUN aim to educate the students about perplexing global issues taking deliberation and supervision as our major tools. " – Aaradhya Agarwal , Secretary General
The national- level conference is open to all and will be conducted from 30th April to 2nd May 2021 through an online platform 'Zoom'. The NMCMUN Club has come with 4 enthralling committees, a stellar executive board, knowledgeable delegates and exciting cash prizes.
Committees and Agendas
Committees and agendas to be simulated:
Indian Premier League (IPL)- Live auction 2021
United Nations Human Rights Council (UNHRC)- Freedom of speech and expression across various countries with special emphasis on police brutality
Economic and financial committee (ECOFIN)- Combating money laundering and financing of terrorism
All India political parties meet (AIPPM)- The review of the new Farmers Bill 2020
Cash Prizes
Best Delegate- Rs. 3000/-
High Commendation- Rs. 1500/-
Best IPL Team- Rs. 4500/-
Delegate Fee- Rs.400/-
The flagship event is all geared up to offer a whole new level of virtual experience, skills to hone and memories to relish. Here it is pertinent to inform that National Newspaper Sach Kahoon and Monthly Magazine Sachi Shiksha both are in the role of Media Partner.