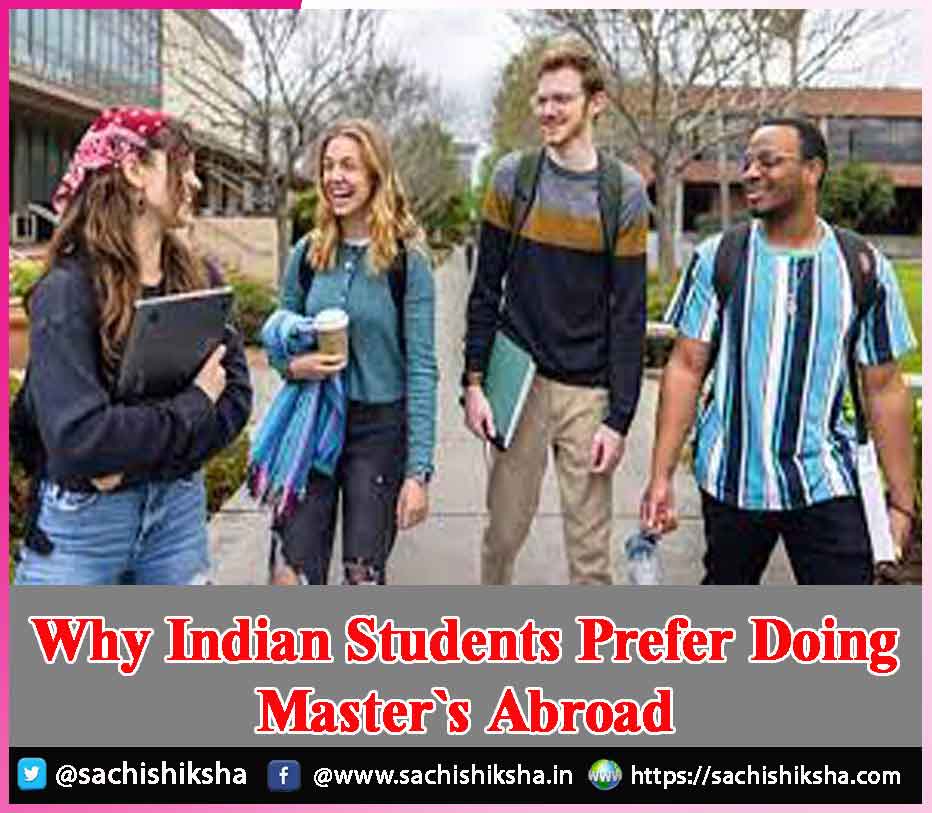 Why Indian Students Prefer Doing Master`s Abroad
Introduction: There are many factors that make students want to do their Master's from abroad. Post Graduation is a vital degree in any student's life. It shapes his/her career trajectory. Hence, while making a choice it is important for them to make informed choices so as to bag a marketable degree from a good institution. Many students opt to get Master's from abroad.
Reasons Behind Studying Abroad:-
 Lucrative Career Prospects: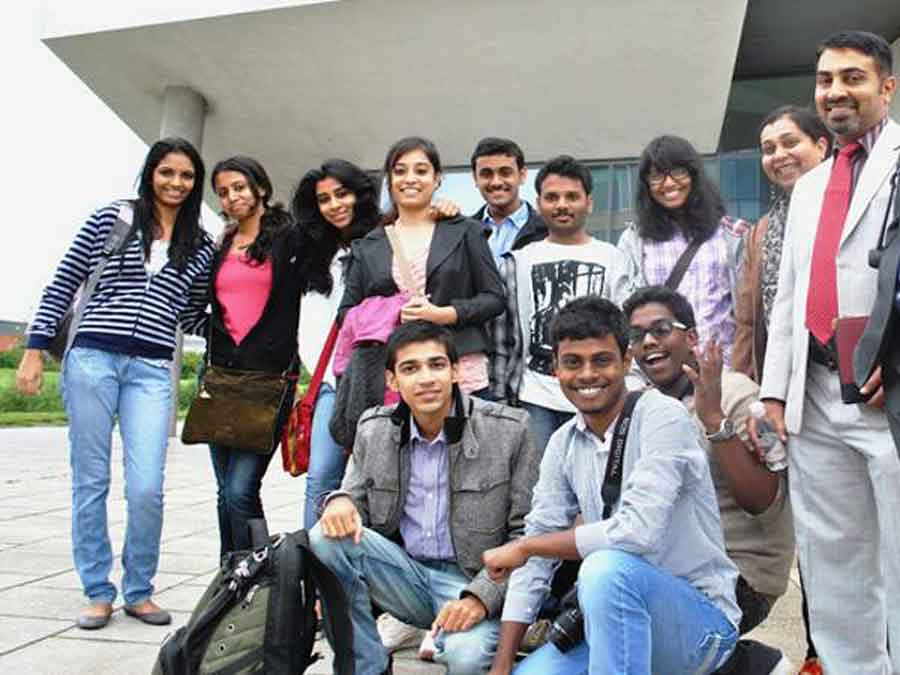 The most important reason for this is lucrative career prospects. Many students get into wonderful professions after completing their education from abroad. The Investment to return ratio is very good and that makes studying abroad attractive. On doing their Master's, they start earning very well to live the luxurious life they have wanted for themselves. They make great incomes that they think they would have not been able to make in India. Thus, studying abroad opens doors for global job opportunities. It provides the opportunity to immerse yourself in a different culture and gain a broader perspective of the world. Experiencing new traditions, languages, and customs can be incredibly enriching and help you grow as a person.
Quality of Education:
Second factor is the quality of education. There are many streams and subjects in India that are because of already so much research going on in those fields and jobs being provided for the same. Students interested in these subjects might not want to risk their careers by doing such courses that wouldn't provide them with good jobs. Hence, they choose the same streams abroad which are doing great therein.
Many courses like Biotechnology, Dermatology, Food Technology, Medical Sciences, Health Management etc. are well established there as compared to India. Such courses are preferred abroad. Research facilities are sought after in other countries because of the lack of such facilities in our country. Studying abroad opens doors to top-notch education institutions that offer specialized programs and cutting-edge research opportunities. This exposure can enhance your knowledge and skills, giving you a competitive edge in the job market.
Quality of Life:
The quality of life is another factor that comes into picture. Many developed countries especially, western countries, attract millions of immigrants because of the quality of life they provide. The culture is more liberal and free. Students start earning while studying and can sustain themselves well. They aspire to experience a new culture and lifestyle. Most importantly they want to expand their horizons by meeting new minds and people.
Freedom:
Another factor is freedom. Students when they go abroad, experience freedom to the fullest. They are free to make their life choices without any hindrance. Their willingness to learn and meet young minds, expand their circle is what brings them here. People of different diaspora come together and enrich each other's life. Meeting new people is an experience in itself. International exposure is one of the most important factors that make students want to pursue their higher education abroad.
Self-reliance:
Moreover, living in a foreign country can foster independence and self-reliance. One learns to navigate new environments, adapt to different lifestyles, and solve problems on their own. These experiences can boost one's confidence and resilience. Additionally, employers really value students who have had a greater exposure because of the cross cultural skills they have developed and the learnings they have gained by harboring a broader perspective of things.
Numerous Advantages of Studying Abroad:
There are both advantages and disadvantages to studying abroad. The Indian diaspora in other countries help in strengthening relations with those countries. Our people abroad also help in shaping the foreign policy and Indian diplomacy. Some students who gain quality education from abroad come back to India and contribute positively towards the progress of the Indian economy. The Indian diaspora sends back remittances to the country which boosts the foreign reserves
Disadvantages of Studying Abroad:
One of the disadvantages of studying abroad is the lack of skilled youth in our own country which hampers the economic growth of the country. It also leads to brain drain. If the youth of the country keeps going out to study abroad it displays a lack of facilities.
It indicates lack of government spending enough on higher education and research infrastructure. At the end of the students it may get difficult because they experience homesickness and adjustment issues. Many Asian students face the wrath of white superiority and unkind behavior. Language barrier creates hindrance to exchange conversation. Food and cultural differences may also cause some difficulty.
Conclusion:
Studying abroad is a transformative experience that offers cultural immersion, educational excellence, and personal development. It may have its challenges, but the rewards are immeasurable. So, if you have the chance, go for it and embrace the adventure!